The Bruichladdich Black Art Edition 09.1 is the most recent addition to the renowned Black Art series from the Islay distillery. And is a testament to the masterful blending skills of Head Distiller Adam Hannett, who has created a complex and elegant whisky that showcases the best of Bruichladdich's craft.
At 29 years of age, the Black Art 09.1 is the oldest edition of the series to date, and its age is evident in the depth and complexity of its flavours. The nose is a rich and fruity blend of red apple peel, tinned peaches, apricots, and pineapple, with hints of strawberries and cassis adding a delicate touch. Cinnamon, chocolate malt, and tobacco notes complete the nose, creating a delightful bouquet that invites you to savour the whisky.
On the palate, the Black Art 09.1 is equally impressive, with a pleasing viscosity that carries a range of dark flavors, including sandalwood, burnt caramel, and coffee grounds. The malt character provides a sturdy backbone, while notes of coconut shavings and mint add a touch of freshness. The finish is long and lingering, with hints of mocha, mashed bananas, honey, and toasted bread.
What sets the Black Art series apart is the mystery surrounding the cask recipe, which is kept secret for each edition. While some may argue that this lack of transparency is at odds with Bruichladdich's commitment to traceability and sustainability, it also adds to the mystique and allure of the series. It allows you to focus purely on the flavours and aromas of the whisky, without being influenced by preconceptions or expectations.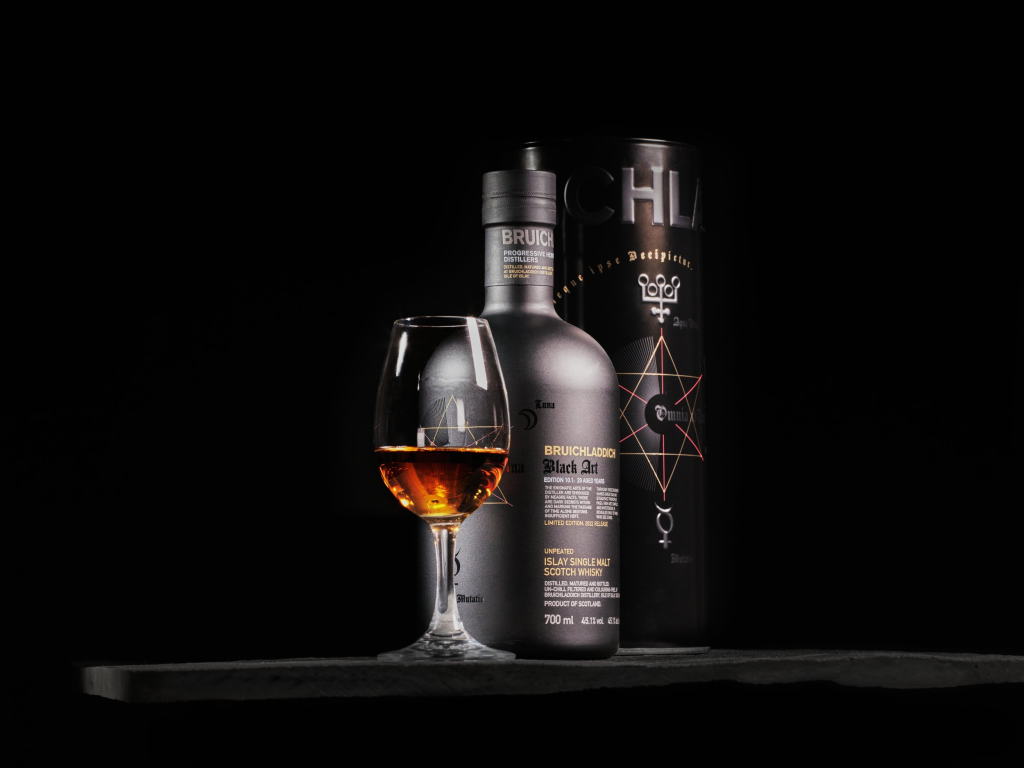 The Black Art 09.1 is a rare gem, distilled entirely before the distillery was closed in 1994. Less than 1% of the casks currently resting in Bruichladdich's warehouses are from this pre-closure era, making this release a true treasure. Only 12,000 bottles were produced, ensuring that this is a whisky to be savoured and appreciated.