There are plenty of fine ways to celebrate getting a new job but having a new whisky brand created in your honour is probably not the usual. Unless of course, you are the Queen. And in 1953, with the coronation of Queen Elizabeth II, the luxury whisky brand Royal Salute was first launched to commemorate the occasion. 70 years on and with the recent passing of Queen Elizabeth II, we know that moment would be the start of a very long and respected reign and also a very coveted and respected whisky brand.
Created by Chivas Brothers, a company that has been producing whisky since 1801, the name Royal Salute was chosen to commemorate the 21-gun salute that is fired in honour of the British monarch on special occasions.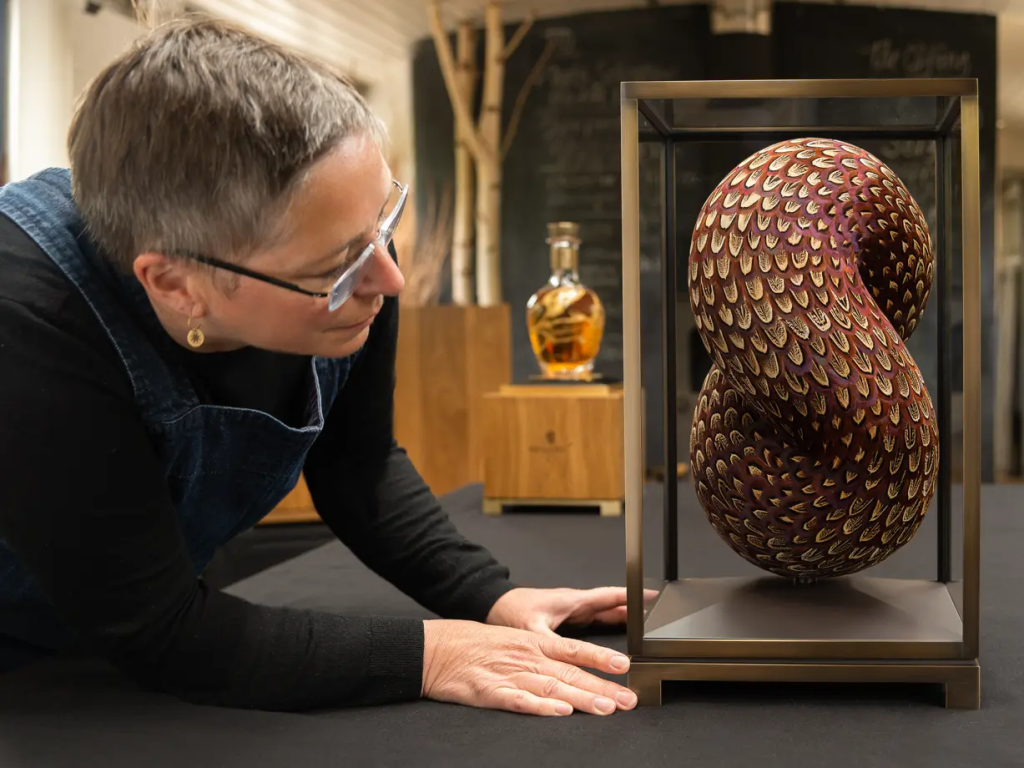 One of The Royal Salute's latest releases is the result of a collaboration with renowned British artist Kate MccGwire for the first edition of The Art of Wonder collection, to celebrate the world of art. The collection comprises a rare 53-year-old blend of Royal Salute whisky called Forces of Nature, and a bespoke sculpture made of pheasant feathers. Each decanter is decorated with intricate feathers, hand-engraved and hand-gilded in 24-carat gold by artisans from Dartington Crystal. 
MccGwire works primarily using feathers. She layers them together, transforming them into pieces that are mesmerising, majestic, powerful and formidable. For this collaboration, MccGwire was inspired by the pheasant's feathers, which are beautifully figured and reminiscent of well-aged whisky, as if they were made to order. The sculpture she created is a tribute to the cycles, patterns, and dualities of nature.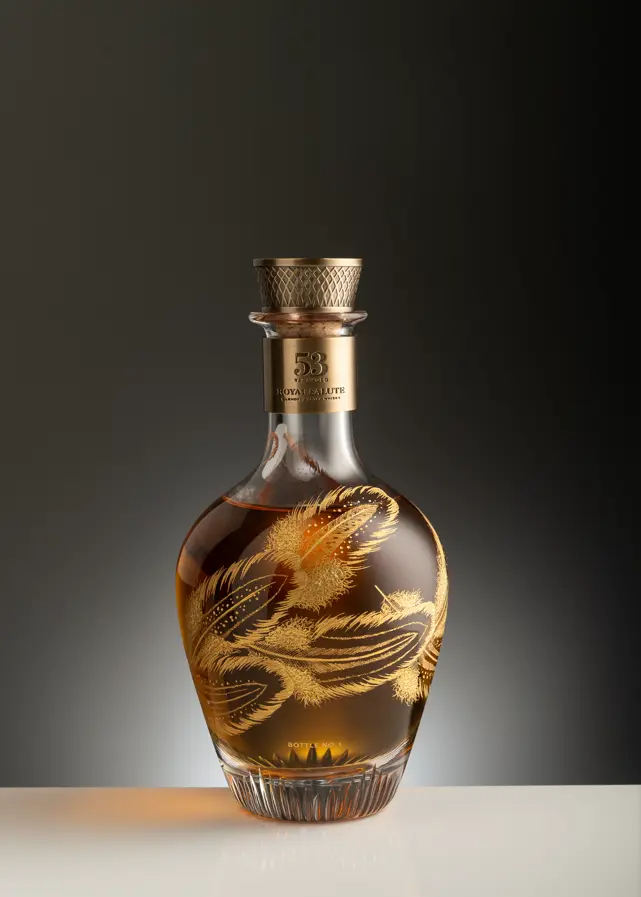 The Forces of Nature blend was created by Royal Salute Master Blender Sandy Hyslop, who wanted to pay tribute to the brand's royal beginnings. The bespoke 53-year-old whisky has a fragrant finish, harmonising a myriad of malts. On the nose, it has a rich and fruity aroma, with juicy blood orange, honey blossom, fresh mango, and sweet peach sorbet intertwining with cinnamon, rich caramel, and dark liquorice. The initial explosion of fruit, namely fresh strawberries, dark cherries, and soft red apples, is followed by dark chocolate, lavish toffee, candied walnuts, marzipan, and sweet toasted oak on the palate. The finish is rich and long, with a slight dryness.
Only 21 of the US$90,000 ultra-limited collectible sets are available worldwide, with each set housed in a custom cabinet hand-crafted from Scottish oak and lined with Scottish leather.