I have to confess that I haven't yet seen Shadow in the Cloud, the 2020 World War II action horror film directed by New Zealander Roseanne Lian and starring Chloë Grace. There is no good reason for this as it actually looks really cool. Well, unless you count Covid's momentary impact on cinematic movie releases during the 2020 – 2021 period. I did have the privilege of getting a peek into the behind-the-scenes audio post-production work that went into the movie at the recent Epson EH-LS12000B 4K PRO-UHD Home Theatre Laser Projector launch at the Native Audio studio in Auckland. And while I didn't get to watch the movie in its entirety, I did get a sneak peek into the the level of audio layering and detail that goes into turning an original, sparse cut into something that allows the audience to suspend belief and immerse themselves into the experience. 
There is actually a huge amount of work that goes into this and like most of the technical behind-the-scenes work that goes into film, if they are doing their job right, you won't notice it. Before we link back to the LS1200B projector, let's pay a little bit of respect to Native Audio for a moment. This studio, in a nondescript part of Eden Terrace, Auckland, is responsible for the final audio for some remarkable New Zealand and Hollywood productions. And as Greg Junovic, the Managing Director of Native Audio, took us through the many layers of sound effects that went into bringing some of the scenes from Shadow in the Cloud to life, I couldn't help but be inspired by the level of unseen art, craft and science that is working behind-the-scenes. I don't mean to be ironic here either. It is, of course, unseen but also so natural that it will never really be noticed by an audience as they immerse themselves in the story. But I guess this is when Greg and his team have done their job properly.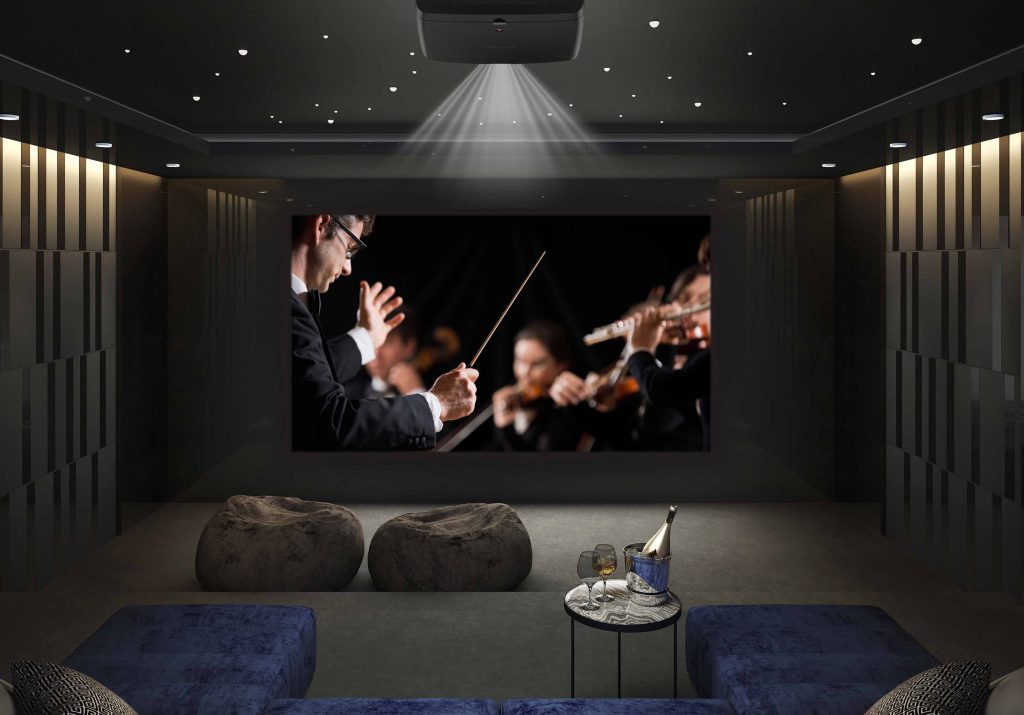 What is ironic maybe is that the whole time I was marveling at this, I did not for a minute stop to appreciate the fact that I was watching all of this in a fairly large studio cinema powered by a home projector. There was just no indication at all that the LS1200B, which is designed for at-home viewing, was in any stretch of the imagination out of its league running in a much larger environment.
A really important key to the LS1200B handling of this environment is its 4K PRO-UHD Advanced pixel-shifting technology which works in parallel with three individual high-definition LCD chips to produce an exceptionally sharp 4K picture achieving 8.3 million pixels and displaying a resolution of 3840 x 2160 on screen without sacrificing picture brightness. I know this is a large sentence, but this is a really key point and so clever as essentially the LS1200B achieves 4K resolution by allowing through more light at the source and then shifting the LCD chips to achieve the final 4K resolution. It's a mind boggling technical detail but again, like the work of Native Audio, it will just go unnoticed by most people who are immersed in the scene. 
The other remarkable breakthrough is the actual light source. Rather than a single lamp, the LS1200B is illuminated by a Laser array light source which is said to provide up to 20,000 hours of operation. That's a lot of WFH streaming. The other really cool thing (literally) about this light source is that it doesn't get hot like conventional lamps, so doesn't require the level of fan noise that you might be used to, something Native Audio will be happy about. There's also no waiting for the projector to warm-up or cool down either, as the projector reaches maximum brightness and turns off almost immediately.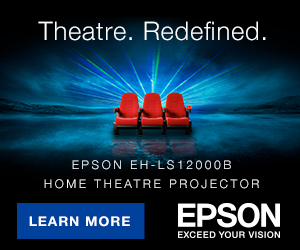 And while, chances are, your home cinema environment might not have the same sort of structural engineering that has gone into Native Audio's, the LS1200B will be amenable to a lot of different spaces thanks to its lens shift tech, which means that that projector doesn't need to be placed directly in front of the screen. And that aforementioned brightness means that it can also handle most ambient light situations. 
And while I have been rabbiting on about cinema quite a bit, it is a given that the modern home cinema will also be used for gaming. It is just as well then that the LS1200B can handle up to 4K at 120 frames per second, along with input lag times below 20 ms, this means that you can make quite a public spectacle of your Fortnite, Minecraft or, in my case, Commodore 64 Paperboy skills, not that the later requires either 4K or 120 frames per second.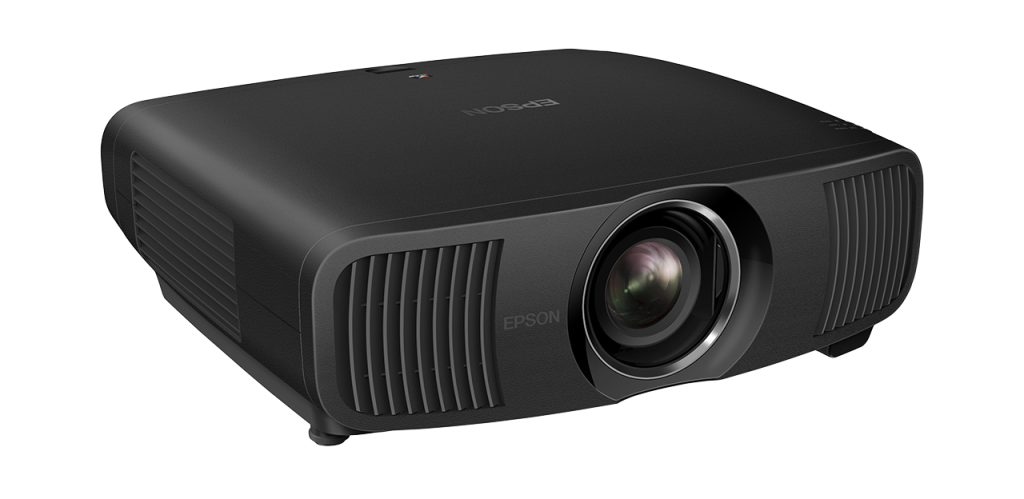 The other really cool thing for either gaming, cinema viewing or going down your particular YouTube rabbit hole of choice, is that fact that the LS1200B leverages three individual LCD chips to continuously display 100 percent of the RGB colour signal for every frame; which allows for outstanding colour gamut without any rainbowing or colour brightness issues. It also has full 10-bit HDR colour processing, accepting 100 percent of the HDR source information to faithfully reproduce HDR, HDR10+ and HLG (Hybrid Log Gamma). 
Again, this is a lot of tech and science that, when doing its job right, you won't even notice as you will just be lost in the magic of the scene. Both Native Audio and the LS1200B are similar in this respect. They will put a huge amount of technical work in behind-the-scenes but then step back and allow you to just be immersed in the moment. That's true art, I reckon. I kind of hope that Shadow in the Cloud gets another shot at a large-scale cinematic release, but otherwise maybe the future of home cinema might be just as good. 
The Epson EH-LS12000B 4K PRO-UHD laser projector has an RRP of $9,499.00 and is available now from authorised Epson resellers across New Zealand.