The Grove restaurant is like an institution of food for New Zealand. Since its inception in 2004, the Auckland fine dining eatery has developed a reputation for excellence that stretches far beyond Aotearoa's borders. So much so that fully 60-70% of its clientele were visitors to the country.
Many of these people came on cruise ships and would only get off in whatever port they called into around the world – whether that be New York, London or Tokyo – if there was something they really wanted to do. In Auckland that often meant dining at The Grove – and why wouldn't they? The Grove has recently been named 15th in the world on TripAdvisor's 2021 Travellers' Choice "Best of the Best" Restaurant's list.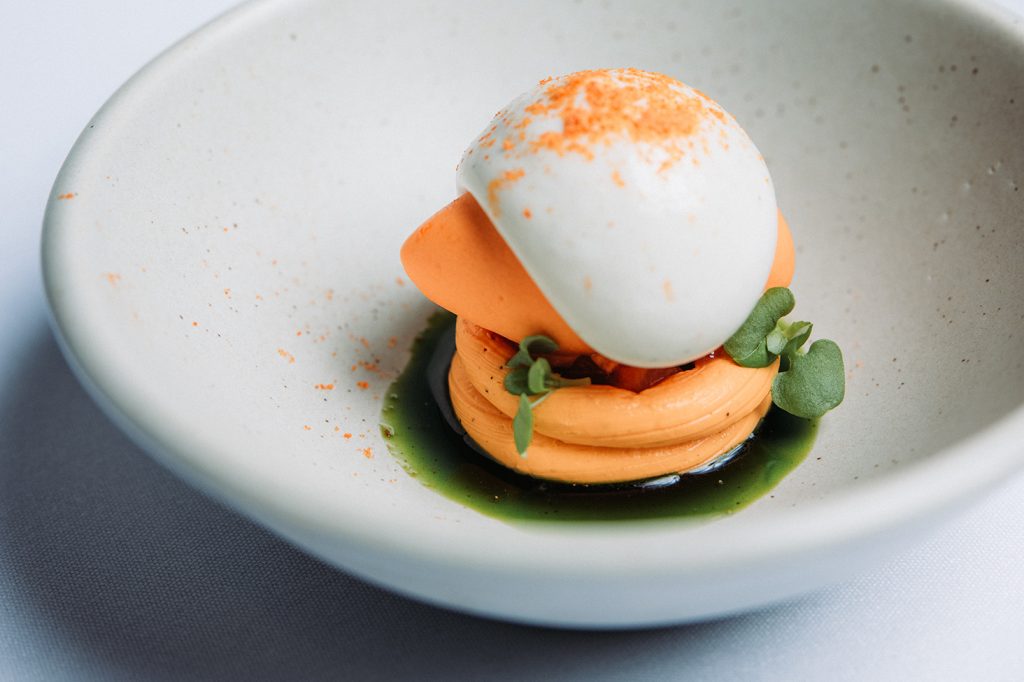 Getting the restaurant up to such a lofty reputation has been a long list of head chefs that have become household names themselves, like Michael Meredith, Sid Sahrawat, and Ben Bayly. Brilliant, hard-working and ambitious, these chefs have often gone on to open their own restaurants and become restauranteurs in their own rights. This has given The Grove an imposing legacy and, like the All Blacks say; living up to the deeds of your predecessors can be as intimidating as any opposition. Anyone who comes into this job obviously is at the absolute top of their game and is likely to become as famous as his or her predecessors.
Perhaps it is because I've watched too many cooking shows on TV where the majority of the chefs, like Gordon Ramsay, Marco Pierre White or Gary Mehigan, are in their 50s or more, as I was taken aback by The Grove's current head chef Ryan Moore – as he is so young! With his tattoos, big smile and chirpy English accent, Ryan looks more like the friendly guy you end up chatting to at the pub while watching some Premier League football match, rather than taking on the immense responsibility of being head chef at one of the world's most renowned restaurants. But Ryan doesn't have much time for watching football as he and his staff have been here most of the day, prepping for the evening service. That's right, being amongst the best in the world means you really have to work very hard to get – and stay – there. But if Ryan is tired, he certainly doesn't show it. Instead he bubbles over with enthusiasm for the job; "The Grove is a really good establishment for me to grow as a chef, with the guidance of (owner) Michael (Dearth)."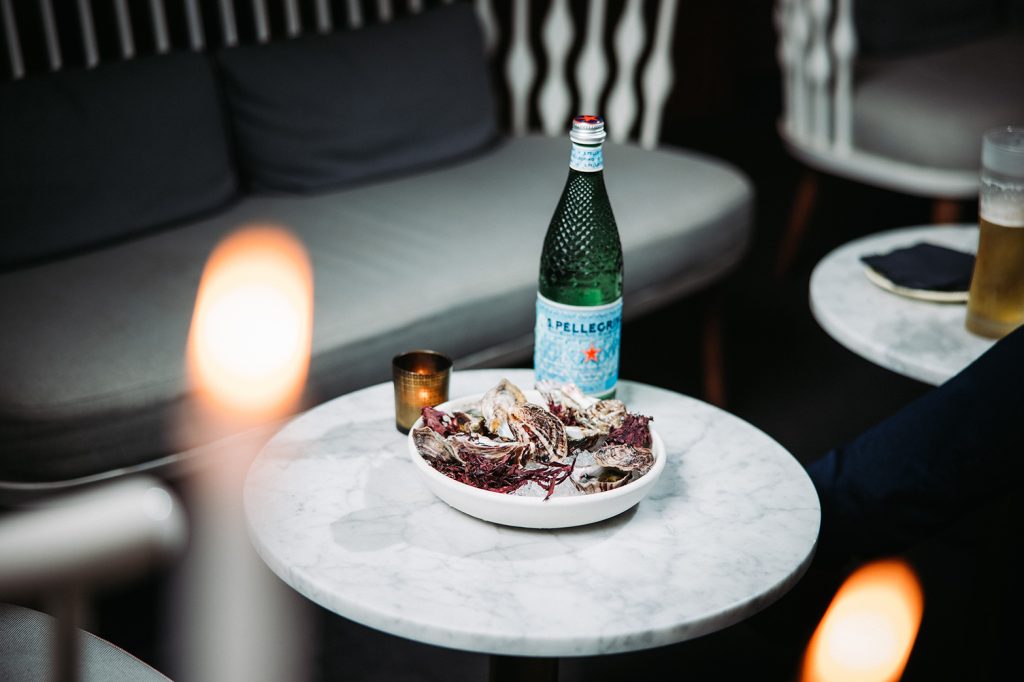 He says the style of food he's brought to The Grove is very flavour-driven: "That means I like to use a lot of fat as well. But obviously the way the world is going with all the allergies and everything, that doesn't suit everyone so we're adapting to that." Ryan also likes to use unusual – at least to most of us – ingredients for his dishes on The Grove's degustation menu because he believes it helps people get out of their comfort zone to try something new; "Degustation is great if you haven't had access to many different foods growing up or you're a bit scared to cook things at home that you've never tried before. On the menu now we've got all these random things, like duck hearts and pig's heads. So it's a good way to come in and get used to these things." Not that Ryan himself has always been so open-minded about food, "as a kid I was really fussy until I started going to all these Michelin Star restaurants back home in England. My love for food grew from there." This all-consuming love for cooking has seen him try all sorts of different combinations of ingredients; like red pepper, basil, watermelon and Szechuan pepper which I did try myself – and was quite possibly the most delicious thing I've ever tasted.
Ryan has been head chef at The Grove for eighteen months now – which also means his tenure has almost perfectly coincided with everyone's favourite pandemic; Covid. Which is not the ideal way to kickstart your possibly career-defining role! Like everyone else in the tourism and trade industries, the Lockdowns and border closures have hammered restaurants and The Grove, with its majority of overseas clientele, got hit harder than most. "Yeah, it's been a bit stop/start ever since," Ryan admits ruefully, but quickly moves onto the positive measures The Grove took to stay afloat: "Through Lockdown we did a really cool take on some British classics for our takeaways. And on the back of that, we opened for Sunday menu with English classic roast dinner, roast beef with Yorkshire puddings – which not many places in Auckland do."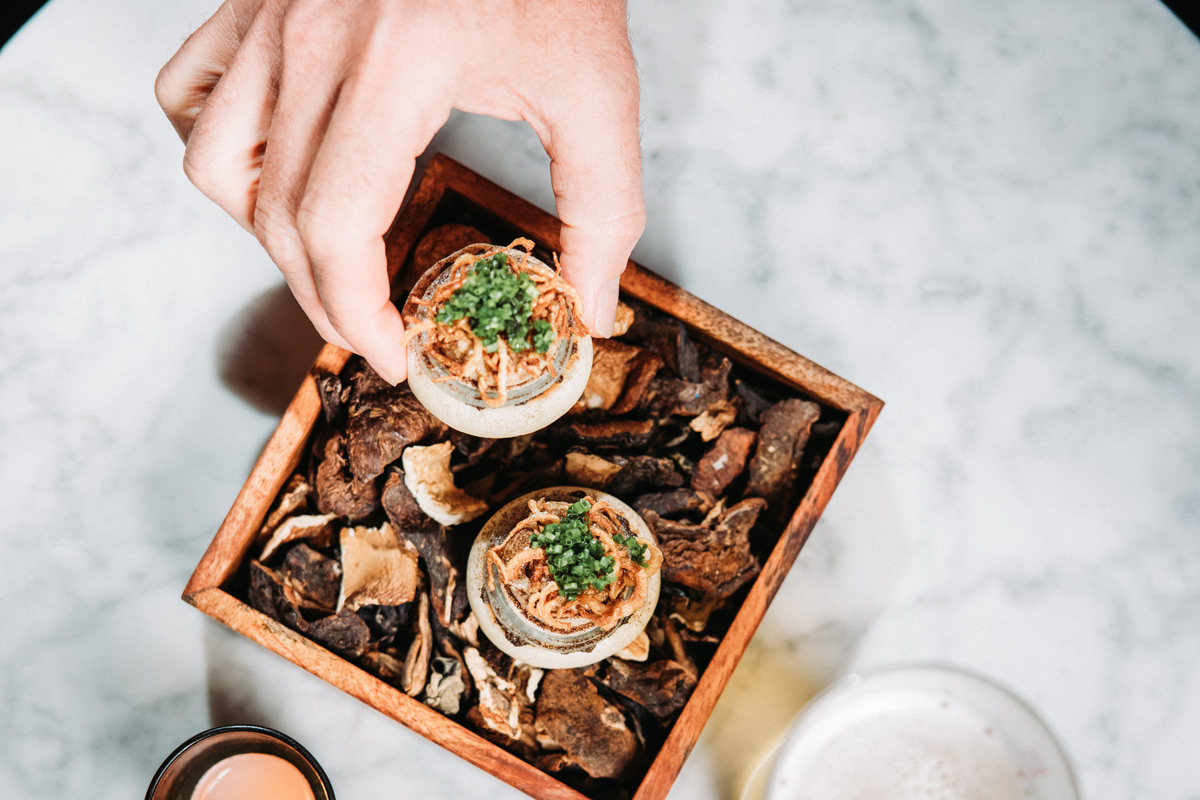 It was something The Grove had never done before yet it was really well received and had the restaurant humming on a Sunday – when the kitchen is normally closed. Ryan and the gang also took The Grove on the road; "we did a pop-up restaurant in Donkey Bay up North. We cooked in front of everyone, about 25 people, on a massive wood fire. Took the food out to the guests as well. It's really nice to have that connection, that interaction with the guests."
The Grove has also worked hard to grow its local custom as well; "we have a really big database of diners; a good set of regular customers who come in and support us all the time. We always try to put on a wine night or a themed dinner once a month to keep it fresh for them."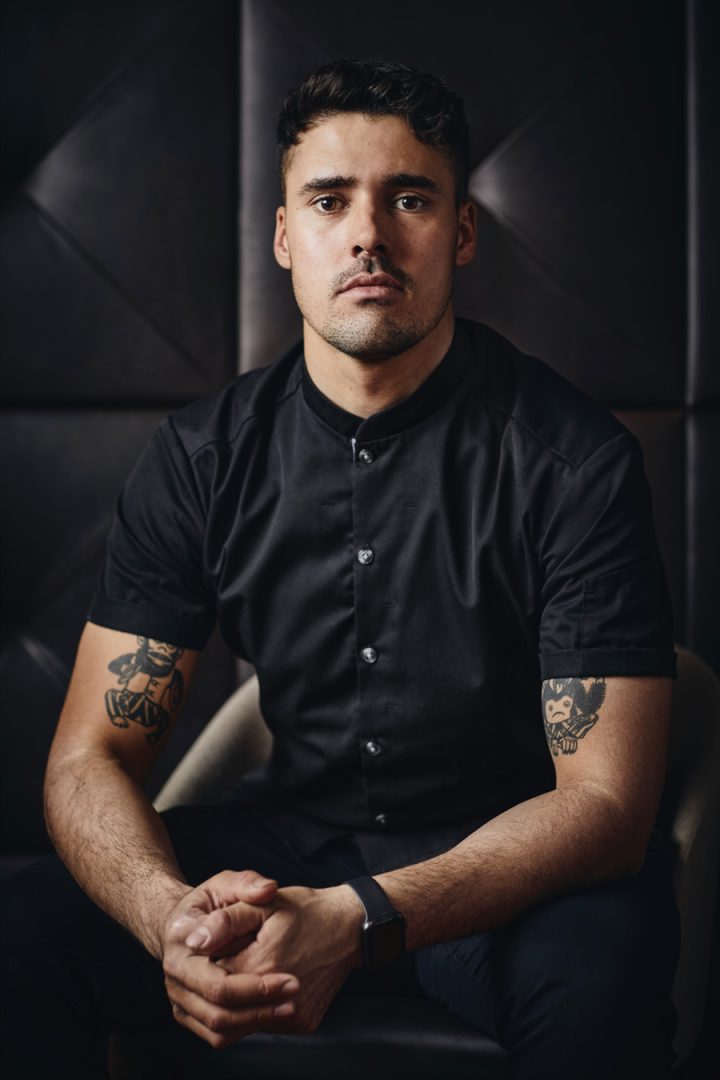 They've also brought out a snack menu so people can stop by in the bar after work for a quick glass from their amazing wine list and something delicious to eat. "It's completely different to what we do in the evening, you know, share plates. But it's a good way for us to utilise what we don't use in the evening. Like duck breasts which we cook on the crown so we're not using the legs. So we make a terrine with them for the bar menu."
The Donkey Bay experience obviously has got Ryan thinking as the hotel where they stayed had its own garden, so he was able to use rosemary straight off the stem and make a salt water sauce from the sea of the bay to go with the fish dish. "You can tell the flavour profiles from things that had obviously just been picked that morning, compared to something that's been packaged and in a warehouse for a week. The difference between the flavours is crazy!" He falls silent thinking for a moment and I get the feeling there may be yet another amazing new innovation about to come out of The Grove.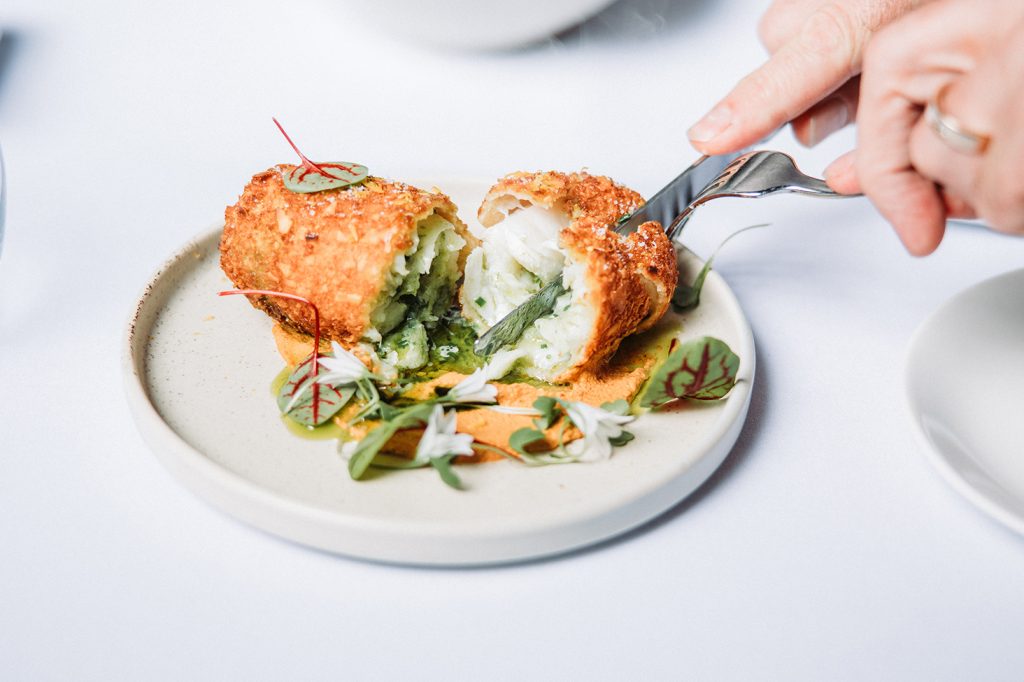 Thanks to Covid, The Grove may have had to move on from its glorious past – but it seems to definitely be headed to an even better place, as Ryan and owner Michael Dearth are doing everything they can to make its world-beating cuisine more accessible to us ordinary Kiwis.
Experience Ryan's culinary talents for yourself by booking a table at The Grove.
Photos of The Grove by Journey Pictures