How often have you heard this; 'That shirt you're wearing is so last year!'? If you're like me and fashionably challenged, then it's a weekly, if not daily, reproach. But one person who welcomes such comments – at least he doesn't mind them now – is Oz Jabur, the founder of Future Co, a new fashion house focused on producing good quality sports and activewear with a twist; it's sustainable.
A self-confessed sports nut himself who loves everything from running to basketball to Muay Thai, Oz naturally used a lot of sportswear and had his favourites down the years. Like a good old solid windbreaker that keeps the chilly breeze from icing your bones, but isn't so heavy as to slow you down or encourage you to overheat. Yet Oz noticed that the older his sportswear was, the more static he got from people about it. And it got him wondering, why it was that people were turning their noses up at perfectly good, and practical, sportswear – just because it had been around for a while? It also gave him a dazzling new idea – to both reboot the old classic sportswear designs for the new age and, in the process, try to change consumers' attitudes toward fashion and sustainability in general.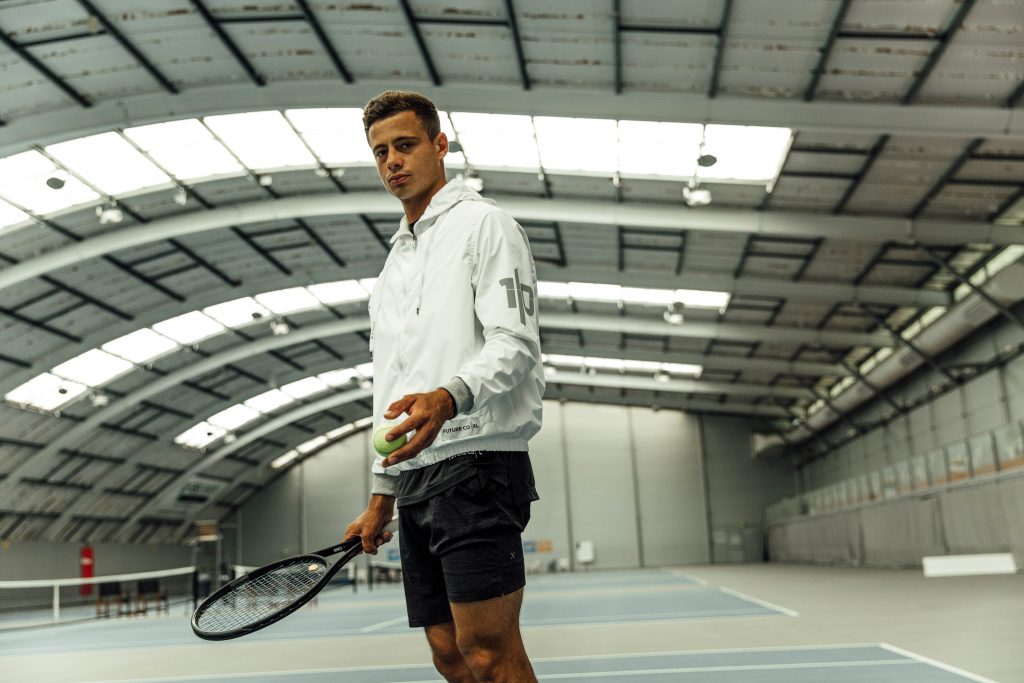 Future Co is his riposte and, as an increasing number of new businesses do, it acts as an extension of its founder's own beliefs about making a positive impact on the world via his deeds rather than his words. Oz took his passion for sports and meshed it with his determination to live better and become more eco-friendly to create apparel that would last longer than the usual fashion-prescribed three to four months. Ideally until the end of its natural life, which could easily be ten years or more, depending on wear and tear.
So out came the sketchbook and in came the nostalgic performance sportswear influences from the '70s, '80s and '90s. You know them – we're talking muscle shirts; trackies and, dare I say it; fluoro here! Oz took these old school classics and reinvented them to make them cooler and more contemporary but not to lose their inherent value or quality. "But also something that you can potentially wear for another decade," he says, "They won't lose fashion or fall out of trend."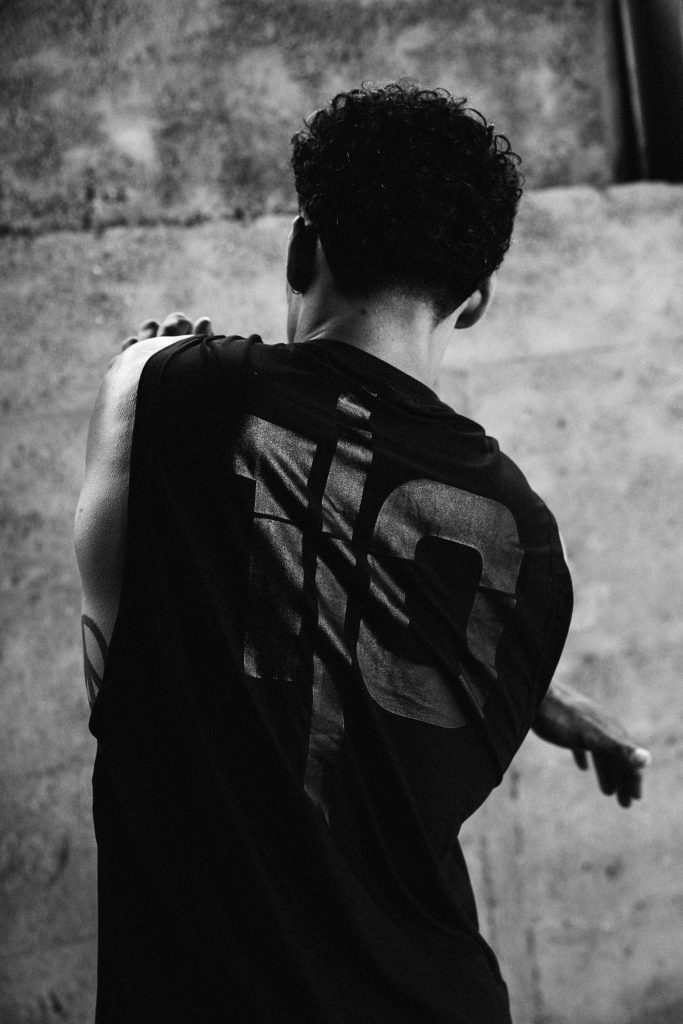 But you can't be a fashion leader unless you actually lead, so Future Co have had to walk the talk on sustainability and it's not easy. They've created their own manifesto which includes goals of using only recycled polyester within their garments and with no oil or diesel machinery used in their creation. These are rules you can live up to with your own processes but, as a young company, there are certain things you have to outsource which are beyond your control – like international shipping for example, and there's obviously some heavy diesel use there. Yet Oz is happy to admit this as he's a fan of transparency: "There's no point in saying that we're carbon neutral and everything that we do is sustainable and eco-friendly, because people will call it out. You don't want to create a false hope or stimulated hype behind a product." And especially not in the fashion industry, where you can be dropped like a cold pie the moment you make a misstep. 
In another sign of the changing times, Future Co are keen to collaborate with like-minded businesses at any stage of their manufacturing process, from fabric sourcing through product development to distribution, as long as these potential partners share similar views on waste reduction and neutral carbon footprints. As it is, Future Co is already working with r3pack, who offer recycled and compostable garment bags and courier bags. "This is not a time for competition." Oz says, "We want to collaborate, we want everybody to be able to do the right thing. If everybody just takes a little bit from what we're doing and replicates it into their business practices, then collectively we've managed to achieve a great cause."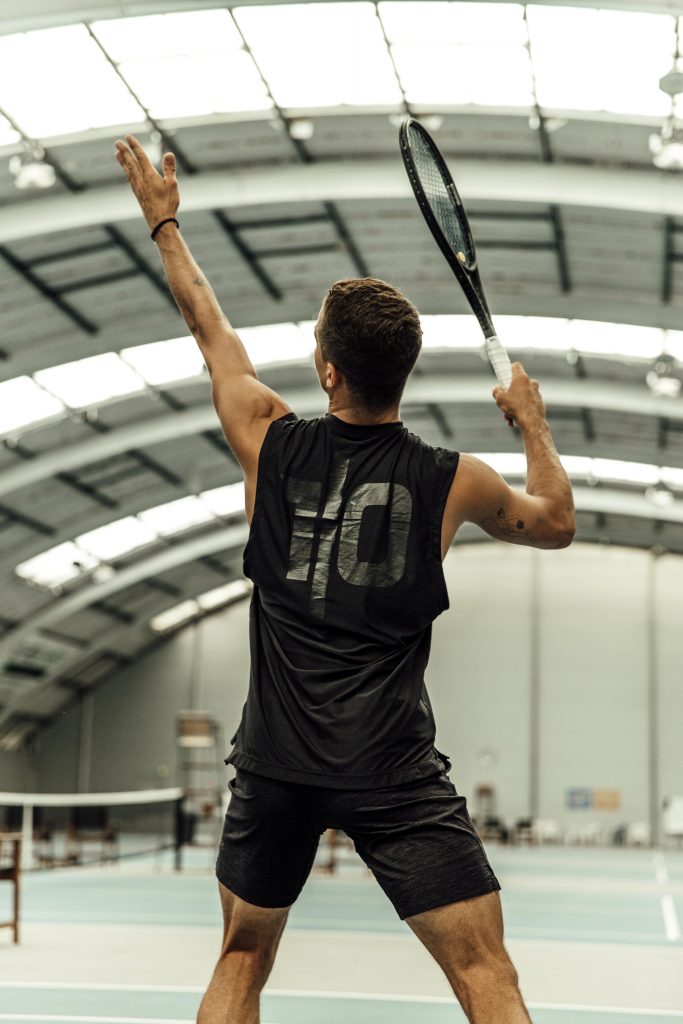 This is just part of what Future Co hope will be a broader movement toward sustainability across the whole fashion industry and even beyond. "We want to create a movement and we talk a lot about that. That's obviously oriented around our members and customers, but also our neighbours, people across the street who are also in the same industry, people who are also making or retailing clothes." That movement is all about creating products that are more than just good-looking or purely functional – they have to have what Oz calls 'a good purpose' behind them. In Future Co's case, it's sustainability and drawing people together in a combined effort to combat climate change. And so far, they're making a pretty good run of it!
Shop the Future Co range of sustainable sportswear now.