Rolls-Royce Motor Cars are in part famous because of what is hidden away underneath their car's famous handcrafted exteriors; powerful, uncompromising internal combustion engines with a V12 being the common choice.
But Rolls-Royce Motor Cars CEO Torsten Müller-Ötvös has drawn a line in the sand with the declaration that Rolls-Royce will be all electric from 2030. And the company seems to be dedicated to this promise.
We join Torsten in Singapore just after he had travelled from France to check in on the gruelling 2.5 million kilometre testing regime of Rolls-Royce's electric vehicle, the Spectre, which is to be launched next year. Torsten shares with us his vision for the future of this iconic brand, how to lead an organisation though bold moves, and the power of gut feel. 
You're starting to travel again, does it feel different now coming back to this part of the world? How would you describe the sentiment?
Having spoken to a lot of our clients, there is quite some optimism and upbeat behaviour. Even in times where lots of forecasts are telling us that we might move into a recession and as the world faces uncertain times with rising inflation, it's not easy but I like to stay positive. Our books are hot because of pre-ordering. Our clients have already filled up our order books to levels I haven't seen during the time I have been with Rolls-Royce – almost 12 years!
If you ordered from us today, production will take little more than a year – unbelievable. But that is not due to the shipping crisis, we have all our deliveries and semiconductors on the ground. It's purely due to rising demand and waiting lists, alongside capacity running of production. I think that it is a really good time for luxury goods.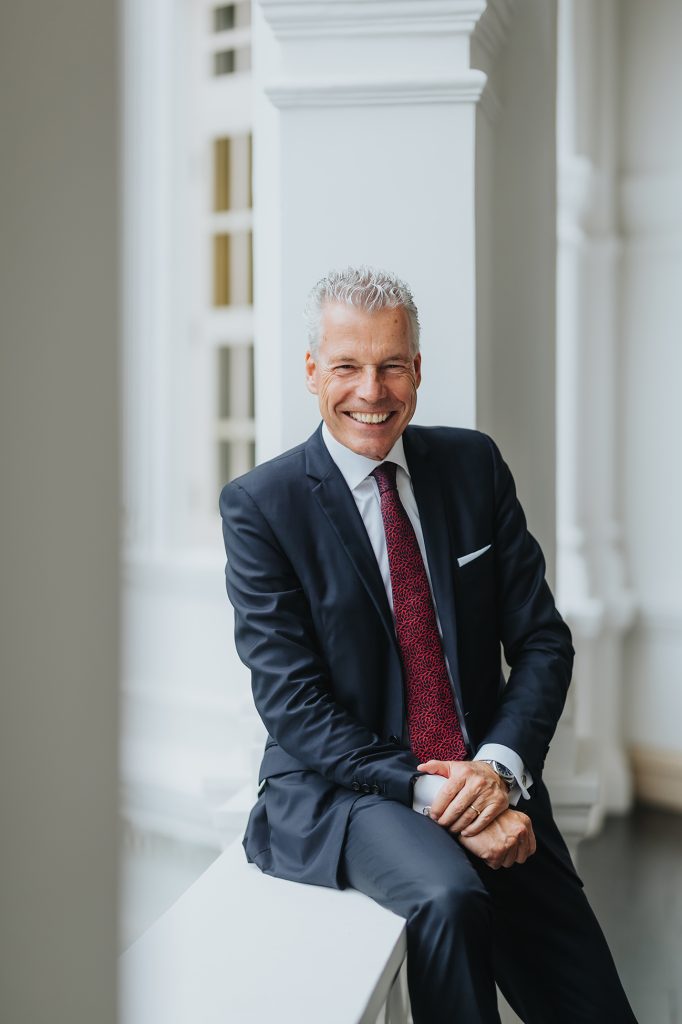 In terms of the buoyancy of luxury goods, could it also be the aftertaste of a global health crisis where people realise that life is precious and you may as well enjoy it?
I am always a little bit shy to call it like that, but that's exactly it I think. I think Covid changed us a lot. At first they thought it was a good idea to save for later days – so a lot of wealth has been accumulated. People couldn't travel and had zero chance of spending money. Businesses were still running.
Now is the time where real life and travel commences. People are enjoying luxury goods as part of that power, and I think that also makes our order books so strong. The luxury business is on a high. 
Rolls-Royce has this incredible history, heritage and legacy, but also you aren't afraid to look to the future and innovate. Can you talk a little bit about the Spectre?
One of the things for me is that you need to be clever and reinvent yourself, and regularly keep up with popular trends and customer demands. Over the 12 years that I've been with the company, there has been a shift in the way we communicate, in the way we position the brand that broadens this trend. It's in the way we position the brand to create the business.
There is a constant reinvention to keep the brand at a high level, to keep attracting younger clients than we used to 10-12 years ago so that the brand remains highly relevant through the years. And the plan now is to be fully electric by 2030. Spectre is the first electric car in the super luxury segment which is appealing largely to the younger generation.
For us, it was always clear we would be fully electric worldwide by then because we started to experiment with electric cars over 10 years ago. You may remember the converted Phantom 102EX (Phantom Experimental Electric), which was an amazing vehicle. The reception at the time was very positive.
But the range was not optimal then; efficient charging times are now very different now vs 10-12 years earlier. With Spectre, the range will be much more efficient and I am very optimistic for Spectre.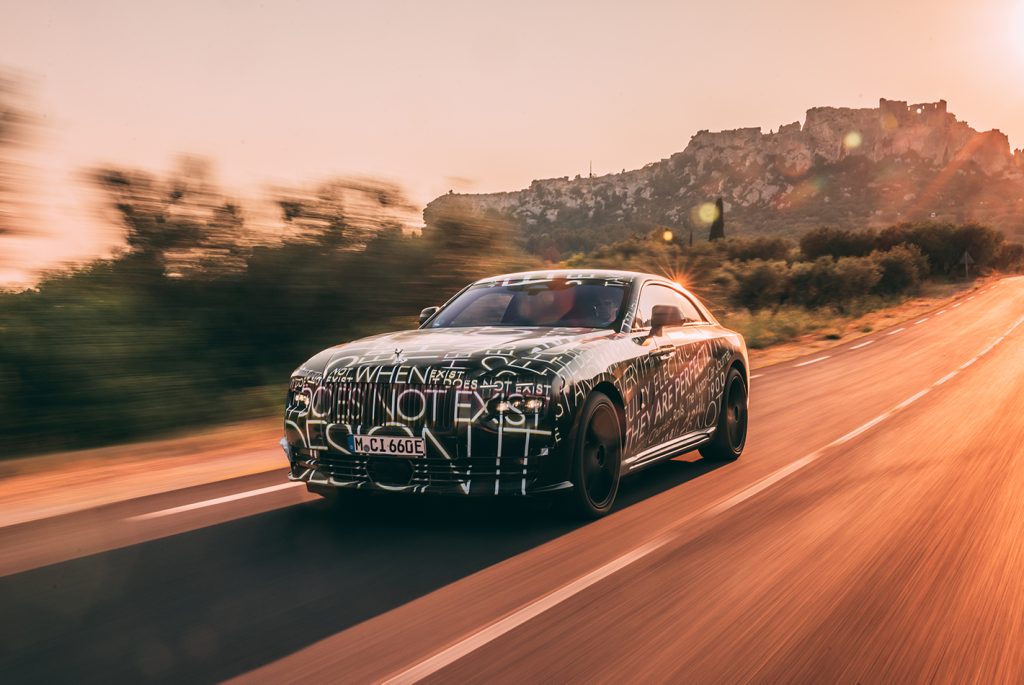 I've just returned from Miramas, France last week. We're doing hot weather testing and putting the car on normal roads in areas that our clients are very focused on. It does need work but after that it's good to go and it's a brilliant vehicle. It's the perfect thing on wheels, in my opinion. Spectre has this attitude.
Can you talk a little bit about the level of testing that is involved? You're talking about 2.5 million kilometres of testing.
You're absolutely right. There is worldwide interest and it's an important move for us and we need to get it perfect. We need to make sure it's a Rolls-Royce through and through. Development-wise, we are at around 40% of testing with more to come.
It must be quite an emotional time for you because it seems like a pretty pivotal time in the history of Rolls-Royce?
It was, in a positive way. I must say I'm always pleased by the audiences' reaction to versions of Spectre. It gives that type of adrenaline. It makes me proud, it makes my company proud. It's so far super exceeded my expectations. I'd like to say 2023 is a reminder how far we've come. It's an amazing achievement, it's come at the best time. It's a very historic moment.
It makes me proud. It makes our entire company proud. It reminds me that I'm part of a company that has decided not to stay still and, furthermore, move to full electric. The more we considered it, the more I could envision it. 
Was there a lot of pressure with that decision? It's a bold move.
At times, maybe to a certain extent we were making a risky decision, but you also need to know we're a very small company. We can't invest in too many different parts which is also why we decided against hybrids and to just focus. 
This must be a highly calculated move to some extent in terms of knowing your clients, but how much of it is also a gut feeling?
A lot. These gut feelings come from twelve and half years at the helm at Rolls-Royce Motor Cars. I can certainly understand what clients want, what they think is right or wrong for the brand and what that looks like.
With that in mind, and also with lots of discussions with our engineers, what it will look like and how it will be designed and how it will feel, knowing what this car needed, we knew quite well the vision we had in our head and could see the Spectre.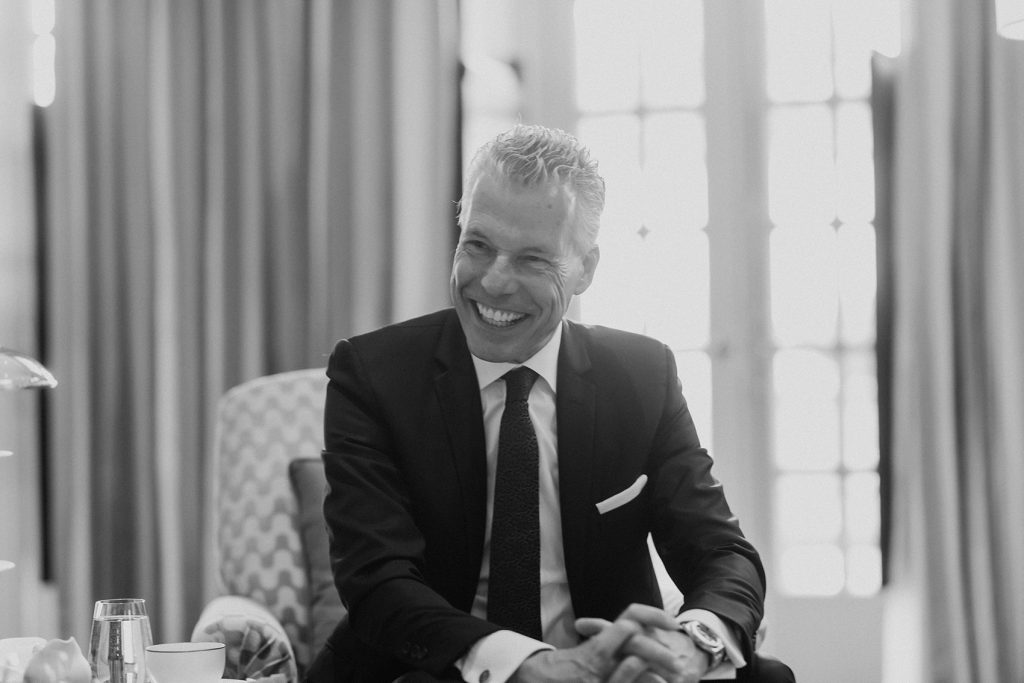 If we go back in time, do you have any inkling growing up that you would be defining the future of one of the world's most iconic brands?
I am not sure as a kid that I could have imagined this. But I have always loved cars, so joining BMW Group straight after university was a dream. I loved it there. I went over to MINI and their enterprise, and their operations taught me incredible lessons and how to be the best you can with your emotions and such. You don't operate just with your brain, it's something that comes with feelings, not necessarily in that order. They taught me a lot.
Then one day, the offer came in and I couldn't refuse it. It's a symbol of the best and it's also quite a burden. One keeps everyday humble, even when you're hired into such a corporation. You keep consistently working hard – it's beautiful and fantastic.
We all have choices. By choosing your passion, it's a journey of self-discovery and you keep your place on the highest level. You need to model this through experience in marketing, it's apparent that using your expertise is vital to execute the finer details. It's quite a simple thing to do to achieve the highest levels. It's vital to show other people these skills at the highest levels where people will respect you for it.
You might have a bold vision based on your gut feeling and experience, but how do you inspire the rest of the team to take the leap?
It's important to involve others. It's important to give them insights into why we have chosen things. It's important to involve general managers and what they see from different companies to get their input, it's a team effort.
I'm furiously passionate, I'm really interested in open feedback. I'm very candid, I'm open in my opinion, I'm honest and responsible and bring lots of good points to the table. I think the best solution for this company is to use your head and use it all over the place. We're dealing with very different characters here, especially internationally. The luxury brand we are is associated internationally. Apple is following suit soon. I'd like to have this opportunity to say it's important they are following suit.
Could you give us the best piece of advice you've ever been given?
I've very much gone with my guts. Why? Because I've made decisions all my life when you've got that feeling within yourself and it makes all the difference when you can place yourself there for a moment. Listen and lessons are learnt.