While single malt whisky might generally be considered to be the bee's knees (technically speaking) compared to blended, the category has only really been around since the early 1960s. Prior to this, Scotland's commercial whisky industry was based on blended whisky.
As a bit of context to the difference between single malt and blended, there is a bit more in it than the names might suggest. Single malt whisky uses only malted barley and is distilled in small batches using pot stills. The entire contents of a bottled single malt must be made at the same distillery site. Blended grain whisky is distilled from a number of different grains using larger-scale continuous stills. These continuous stills have been around since the early 1800s and are more efficient and cheaper to run than pot stills. The variety of grains used for blended Scotch are also cheaper than malted barley. Grain whiskies lack the flavour of pot-distilled malt whiskies, however, so distillers blended the two together. This blending allowed large scale commercial viability and also some consistency and for many years, this was what the world really knew of Scotch Whisky.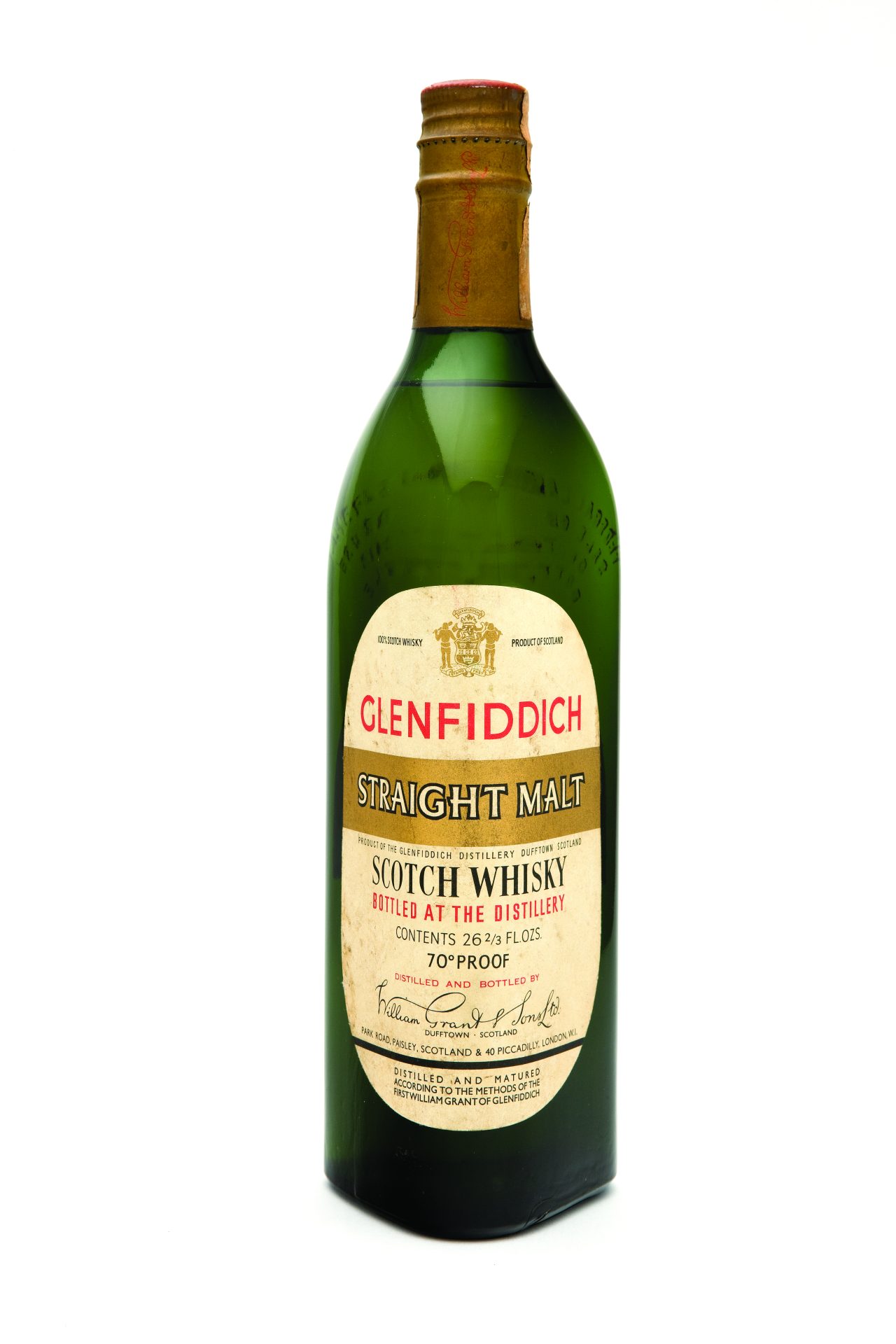 Sandy Gordon, great-grandson of the founder and Managing Director of Glenfiddich, had a hunch though that the world was ready for the flavour of the single malt whisky that he was so proud of. So in 1963, Glenfiddich introduced the world to their 8-year-old malt whisky by actively marketing it outside Scotland. This was something no other distiller had ever done before. At first, the distillery exported and promoted its malt whisky as "Straight Malt," and then "Pure Malt", before the term "Single Malt" stuck.
At the time, this was a big, bold and highly entrepreneurial decision and one only an agile family-run company with a disruptive mindset could pull off. But it paid off and the single malt market today is huge and projected to reach USD3.43 Billion by 2025.
This original Glenfiddich variant doesn't exist anymore, as they've constantly improved their whisky over the years by refining the recipe and adding older and older whiskies, so their youngest variant is now 12 years old. But if you can get your hands on one of those original 1963 bottles, you will have not only a very expensive collector's item, but also an important piece of whisky history. And one that has really shaped an industry.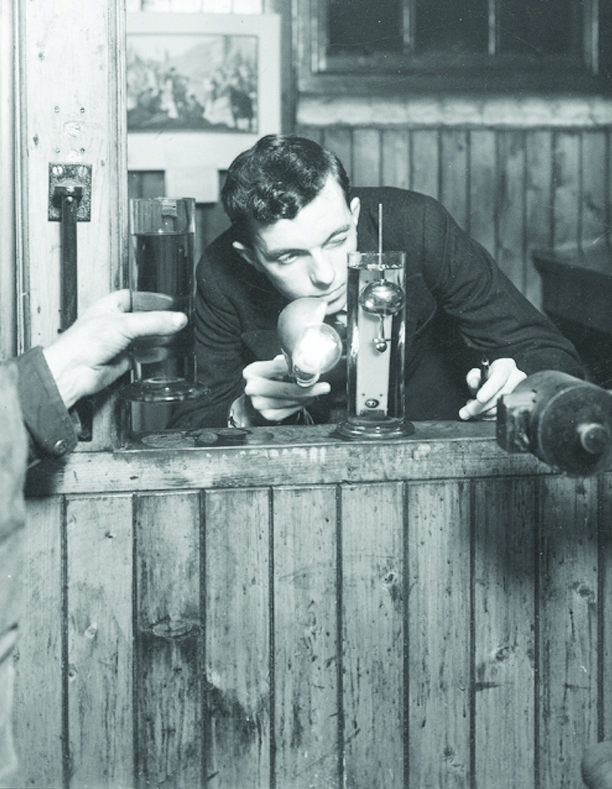 While easy in hindsight to look back at the success of the Single Malt category, it would have been a brave man to go against the flow of an entire industry. So just who was this man?
Alexander, known as Sandy, was born in Glasgow on May 6, 1931, the son of Grant Gordon. Alongside his brother Charles, he started work for the family business when their father suddenly died in 1953 when Sandy was aged 22. Sandy and Charles quickly rose through the ranks, becoming joint Distillery Managers in the late 1950s and soon they were the major driving force behind the company's development.
Not only did Sandy blitz the US and then global market with Single Malt in 1963, but he also launched Straight Malt in the vital English market in 1964, in its new triangular bottle at a price well above blends – the first time anyone had attempted to sell malt at a premium. Again, this was a brave business move, but it paid off and set the foundation for what is now the world's most awarded single malt Scotch whisky.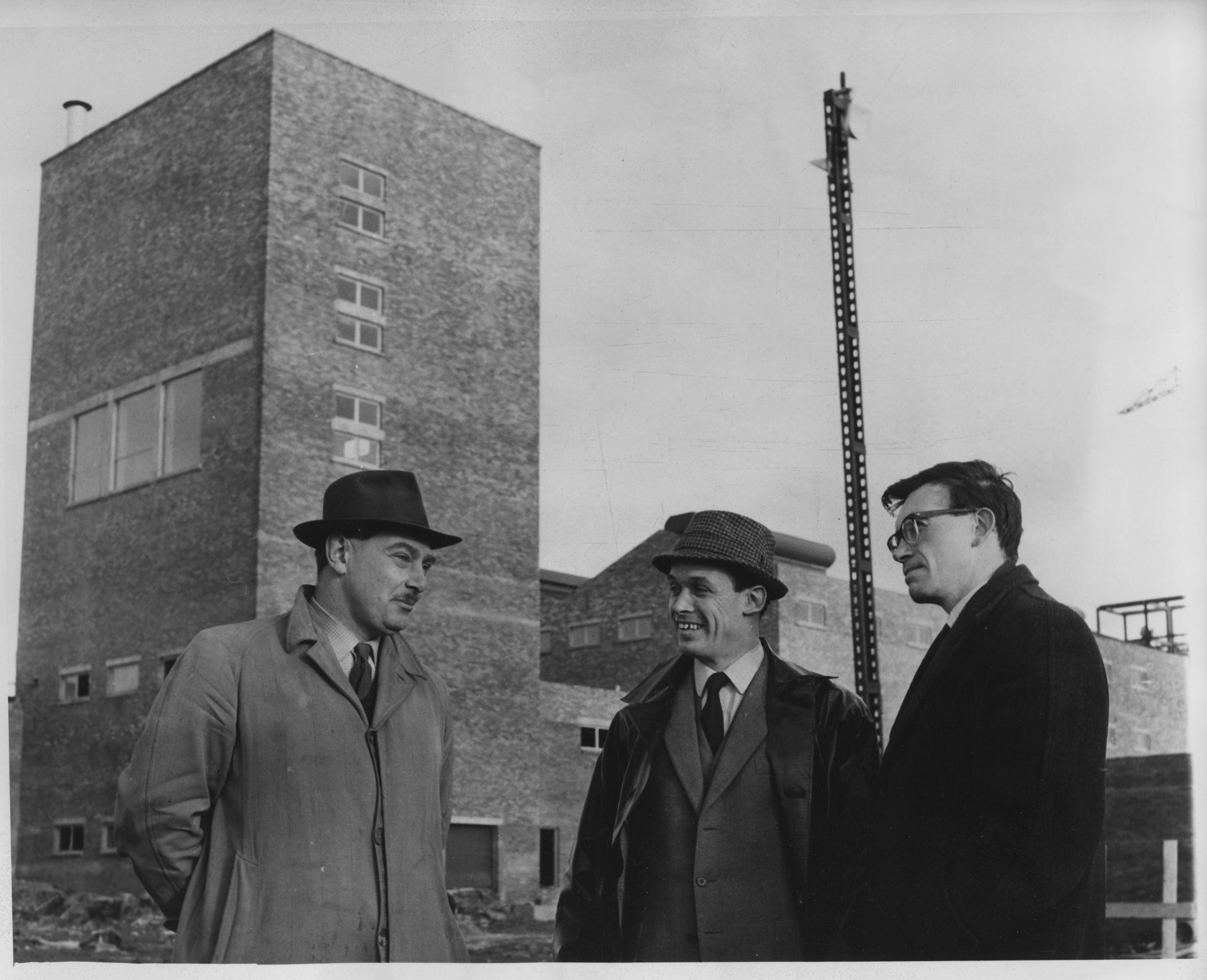 Other Whisky Innovations
As well as inventing the Single malt category, Glenfiddich has leveraged the freedom and agility from being a family run business to invent a whole lot of other innovative things along the way.
Marrying
Glenfiddich is the only company in the industry to use oak marrying tuns of their own design and size to add consistency and a depth of flavour to their whiskies. When they have reached the desired maturity, selected casks are emptied into these large, Portuguese oak marrying tuns. They rest there with whiskies of the same age or older for up to nine months mellowing and building smooth, harmonious consistency. At any one time, £100m worth of whisky sits in these tuns before being bottled
Solera Vat process
David Stewart, 5th generation Malt Master, was the first to import Solera ageing from the sherry industry into Scotch. It uniquely marries Glenfiddich 15 Year Old from three types of oak cask namely sherry, bourbon and new oak in a handcrafted Oregon pine Solera vat. Year on year, this vat is always kept at least half full, creating a harmonious and intense whisky that gets more complex and intriguing every year.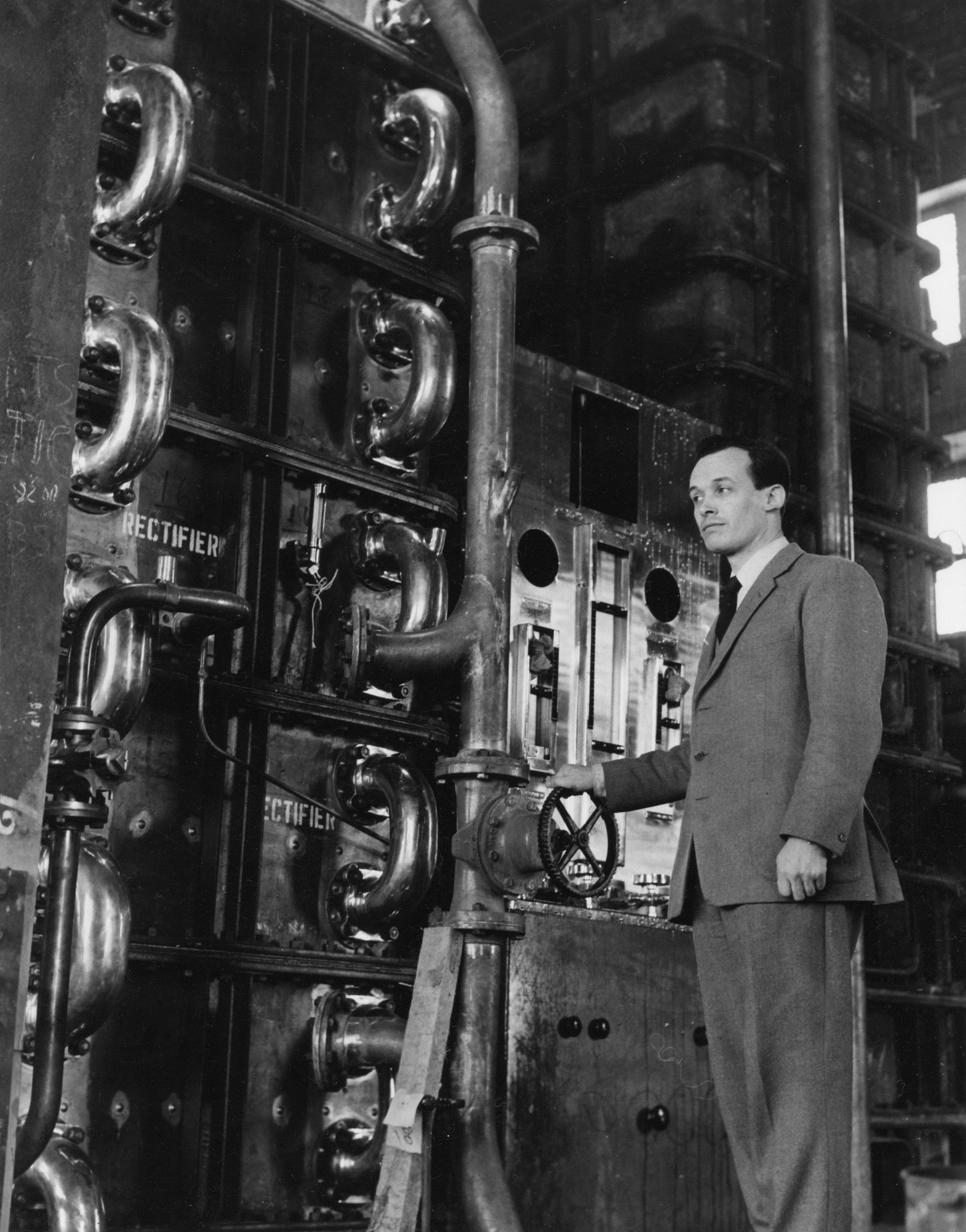 Snow Phoenix
On January 7, 2010, after weeks of low temperatures, four of Glenfiddich's warehouse roofs collapsed, ripped open by the weight of compacted snow. To commemorate this moment of drama at the Distillery, Brian Kinsman the ever experimental malt master married together malts of different ages and finishes all rescued from those snow-damaged warehouses. The result is Snow Phoenix, a single malt Scotch whisky born out of chance and adversity.
Experimental Series
In 2016, Brian launched Glenfiddich IPA, partnering with a local brewer to create the world's first IPA finished single malt. This was the first of the Experimental Series, which went on to see him create Experiment XX, Winter Storm and Fire & Cane – experimenting with a single warehouse, Icewine from Canada and peated whisky
Secret Warehouses
The current Glenfiddich Malt Master (since 2009), Brian has dozens of experimental whiskies maturing in top-secret warehouses, a few of which might become future pioneering Glenfiddich variants. Brian is is a scientist by training, with a first-class honour's degree in Chemistry from the University of St Andrews – so he brings a scientific perspective to the Malt Master's role but also a respect for the processes of the past. With a company that's built its legacy on constant innovation – there is something quite fitting about this.