The best in New Zealand; now that's a lofty height. It's a special zone with rarified air that only people like Sir Patrick Hogan, Lisa Carrington, Peter Beck, Zoi Sadowski-Synnott, Peter Jackson and Lydia Ko get to breathe. It's also an amazing place where the All Blacks, Crusaders and Scott Robertson (and maybe Ian Foster too, we'll see how that plays out over the next wee while) hang out licking their Kapiti Hokey Pokey ice creams and listening to SIX60 while they look out at Milford Sound and the Sky Tower at the same time.
And what would the wine be that all these people drink? Why, the very best in New Zealand of course – but how do you figure out what that is? There are so many very, very good wines around the traps here, how do you figure out which one is the absolute pinnacle of the craft?
You have to ask international wine judges of course, and once you do; one name regularly rises above all the others. Since its first production in 1982, Te Mata Estate's Coleraine has been acclaimed as New Zealand's greatest wine and the praise just keeps on coming from the critics: 'New Zealand's greatest red wine' – Raymond Chan, Raymond Chan Wine Reviews; 'Just glory' –  Andrew Graham, Australian Wine Review; 'When Coleraine was first made in 1982, it was light years ahead of any New Zealand red wine produced before that date. It has since become the country's most iconic wine label' – Bob Campbell MW, Decanter; 'one of New Zealand's finest wines' – James Suckling, JamesSuckling.com; 'NZ's Sassicaia' – Neal Martin, Robert Parker's Wine Advocate.
It is of little surprise they keep raving, Coleraine is a refined and classical Cabernet Sauvignon dominant wine, often with Merlot and Cabernet Franc. Very powerful in its youth, Coleraine develops over a substantial time frame and is renowned for its fragrance of 'old roses', with elegance and precision contained within a fine, dry, tannin structure. A deep midnight magenta, the Coleraine '18 aromatics are immediately varietal with grace notes of cassis, raspberry leaf, fresh roses, dark chocolate, lifted black cherry, espresso and cedar. The palate deepens the opening theme with tapenade, darkest blackberry and ripe plum, while, quietly underneath, a precise, profound tannin structure resonates.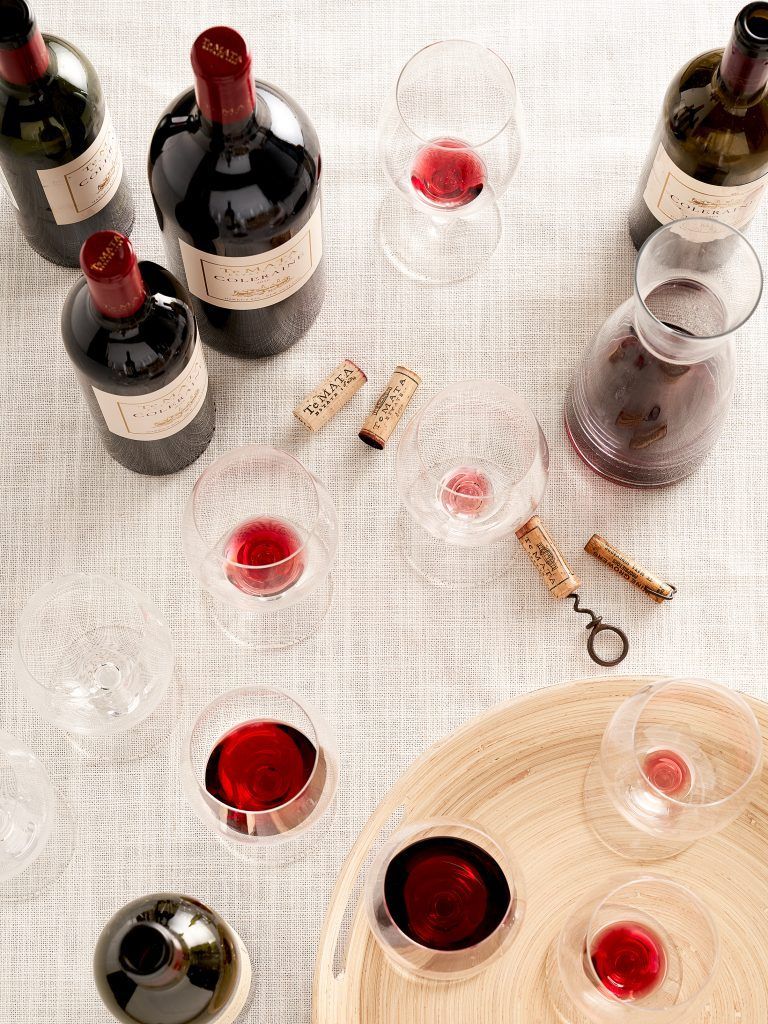 Coleraine '18 it is the absolute best wine New Zealand can produce and you can experience it for yourself. Available in 750ml bottles, Coleraine '18 is individually wrapped in branded and vintage-dated tissue and presented in six-bottle wooden boxes. Coleraine '18 is also available in 1500ml magnums (tissue wrapped, and in their own wooden boxes), as well as a limited number of 3, 6, 9, and 12 litre large format bottles.
Visit Te Mata's website to purchase now.