Brace yourself, because the 2024 BMW X5 has landed. And this isn't just any luxury SUV; this is the X5, revamped and roaring to redefine the rules of the game which it helped create. But for some real context, let's go back to a year that gave us Y2K panic, the Supersystem Album by the Feelers, and the birth of SpongeBob SquarePants. Yes, folks, we're talking about 1999.
The world was on the cusp of a new millennium, with digital clocks threatening to lose their marbles and a sense of anticipation in the air. Amidst this backdrop of uncertainty, BMW dropped a bombshell on the automotive world – the very first Sports Activity Vehicle, the 1999 BMW X5. A fusion of sports car agility and the pragmatic prowess of an SUV, the X5 stormed onto the scene.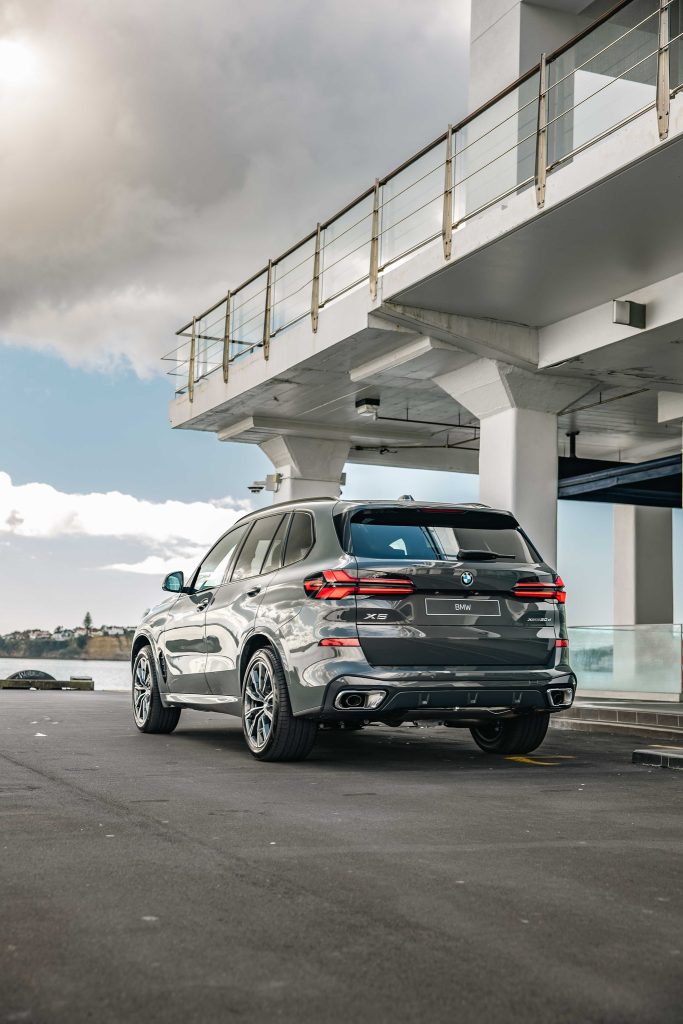 Fast forward to 2024, and the baton has been passed to a new generation – the 2024 BMW X5. And this upstart not only pays homage to its trailblazing ancestor but also catapults us into a future of cutting-edge tech and electrifying power. It's like the past, present, and future got together for a track day.
The echoes of 1999 reverberate through the 2024 X5's design, with its iconic kidney grille leading the charge. The LED headlights are redesigned to perfection, featuring arrow-shaped daytime running lights that give the X5 an air of sleek sophistication.
Head around to the back, and you'll be greeted by tail lights that spell out 'X' marks the spot – a homage to BMW's iconic design. The satin aluminium air breathers and roof rails is the cherry on top of an already sumptuous design.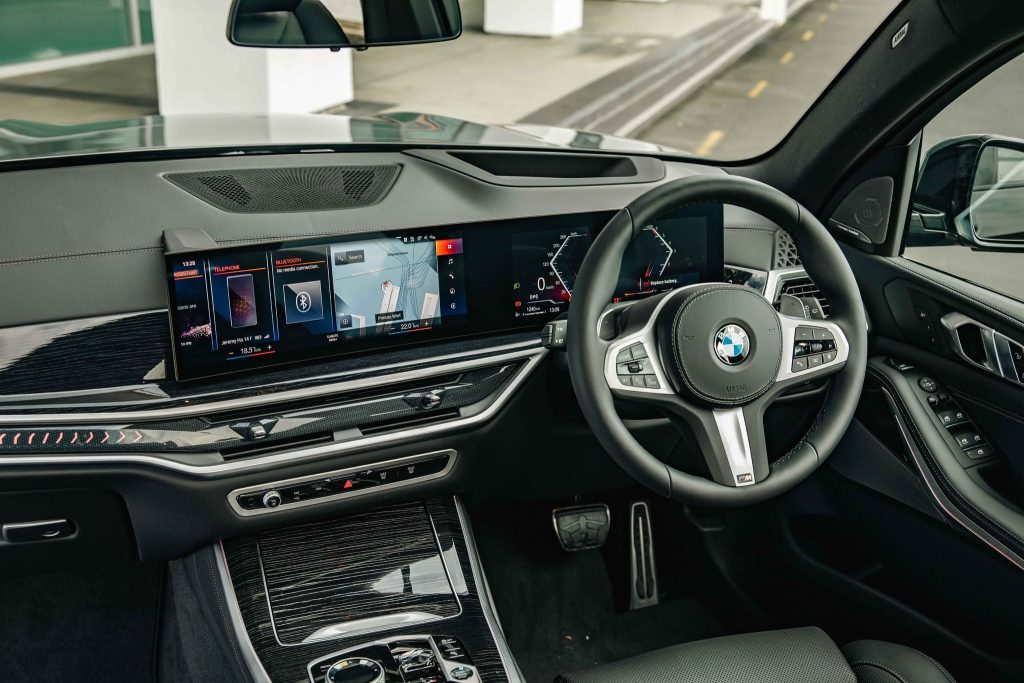 Slide into the 2024 BMW's cockpit, and you're greeted with the pièce de résistance, BMW's slick new curved display – a fusion of a 12.3-inch vehicle info screen behind the wheel and a whopping 14.9-inch infotainment display smack dab in the middle. It's like someone waved a magic wand and made all those buttons and knobs disappear, leaving behind an oasis of high-tech simplicity.
An ambient light bar adds a touch of swank, and the centre console gets all touch-sensitive. And for those who want a side of luxury with their tech, the comfort seats and Merino leather upholstery come complete with ventilation and massage wizardry.
Under that elegantly sculpted hood, the 2024 BMW X5 isn't just another pretty face; it's a powerhouse. With a menu of engine options that read like a gourmet feast, you're in for a treat. First there is the twin-turbocharged 4.4-lite V8 petrol engine, kicking out a jaw-dropping 390kW and a whopping 750Nm of torque. It's like the X5 looked at physics and said, "Nah, I make my own rules."
Then there's the 3.0-litre inline six-cylinder petrol engine, bringing 280kW and 520Nm to the party. Smooth and responsive, it's the perfect dance partner for those winding roads. And if you're all about that diesel life, the 3.0-litre inline six-cylinder diesel engine serves up a cool 219kW and a hearty 670Nm of torque. Efficient, powerful, and ready to tackle the open road.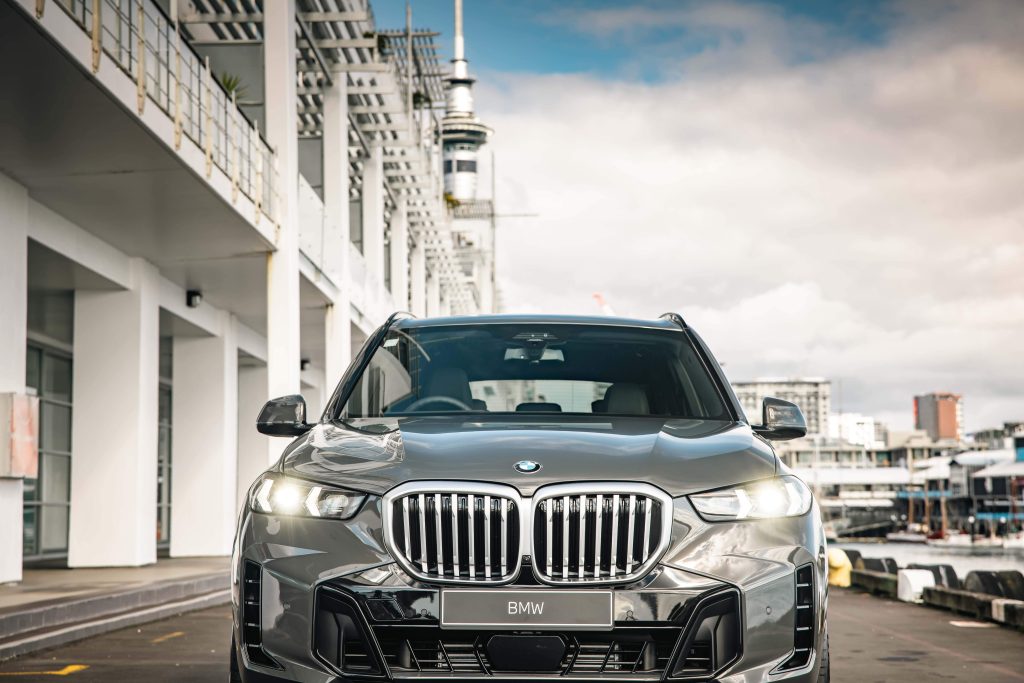 If you like your momentum to come as the electrical kind, The 2024 BMW X5 xDrive50e brings you a plug-in hybrid variant that's as electrifying as a lightning strike. With a six-cylinder petrol engine and an electric motor working in harmony, you're looking at a combined system output of 360kW and 700Nm.
In a world of humdrum SUVs, the 2024 BMW X5 rises above the noise. Its design oozes sophistication, its technology raises the bar, and its powertrains deliver a driving experience that's nothing short of extraordinary. And the X5 badge is still carving its own path since 1999.
Right now you could be driving the X5 30D from Auckland City BMW  from just $579* per week
*Ts and Cs: Offer available on new and demo BMW X5 xDrive 30d LCI on a 36 month BMW Finance Full Circle contract with annual mileage of up to 10,000 km approved and financed by 30/09/23. Excludes used vehicles. Vehicle must be manufactured within 12 months of the contract commencement date, odometer cannot exceed 5,000km at contract commencement.
Estimated weekly payment (EWP) means the estimate of the weekly cost to you for budgeting purposes of the monthly payments required for this monthly finance product.
Offer based on a new and demo BMW X5 xDrive 30d LCI with a RRP of $149,900.00 on a BMW Full Circle contract with an initial customer deposit/trade in of $10,000, 35 monthly payments of $2,486.96 and the option of a final payment, or Guaranteed Future Value (GFV) of $76,344.07. Total amount payable is $173,387.67 which includes an establishment fee of $275, PPSR of $10.35, dealer origination fee of $350. Includes on road costs. Amount financed excludes any possible clean car fee. Subject to Full Circle terms and conditions which can be found at BMW.co.nz. The GFV is not a representation of the future market value of the vehicle. BMW Financial Services terms, conditions and standard lending criteria apply. BMW NZ reserves the right to vary, withdraw or extend this offer.
East Auckland BMW, 8 Beale Place, East Tamaki, Auckland 2013

Auckland City BMW, 7 Great South Road. Epsom, Auckland 1051