The secret to being a great entertainer is easy – just serve good finger food. That's all there is to it. (Although not letting the office jazz bore anywhere near the Spotify playlist will help a lot too!)
Your food doesn't have to be super artistic, it should just be able to be eaten whilst standing – and has to taste yummy, yummy, yummy! Do this right and people will want to come back to yours again and again, – and even invent excuses for palling around at your house.
Don't worry if you're no great shakes as a chef, these recipes are super simple and require next to zero level of cooking ability and not a lot of preparation time to make either.
Grilled Stuffed Jalapeños
You can't go wrong with this one even if you've got eight thumbs when it comes to cooking as it's basically cheese on toast – with different ingredients of course. Plus, jalapeños are so hot right now – actually all the time! – and so everyone will want to be seen eating them, even if they don't really like spicy food. But if jalapeños are just too fierce for you, try substituting them with capsicum.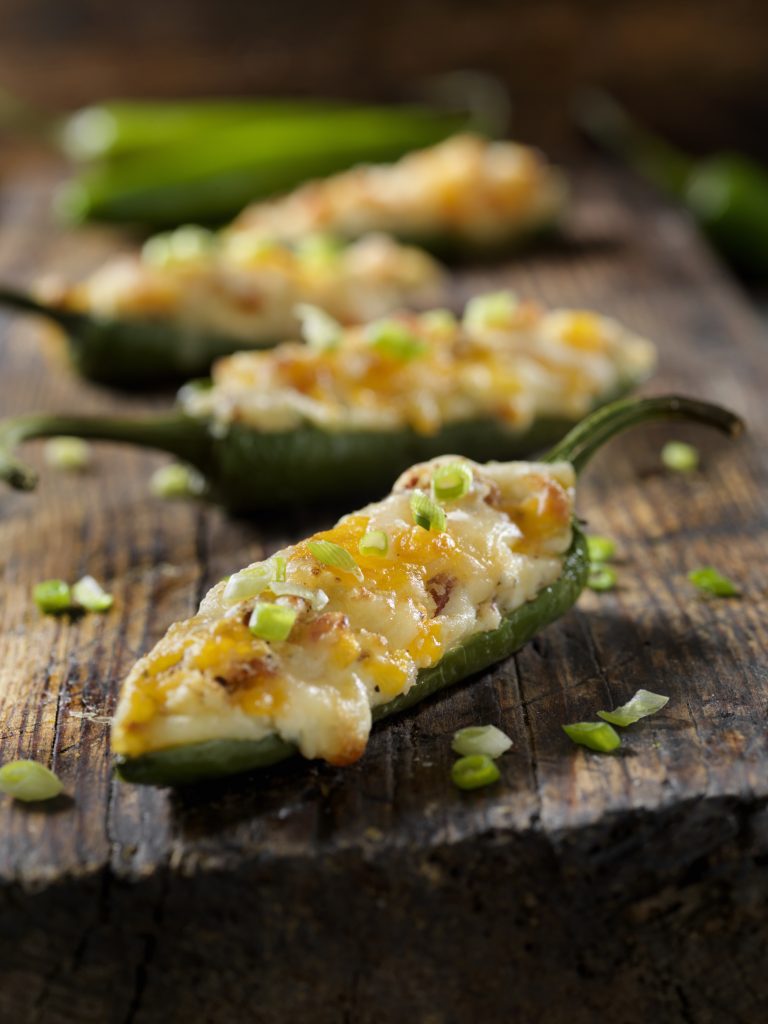 Ingredients
14 jalapeño peppers, halved lengthwise and seeded
2 rashers bacon 
1 cup cream cheese
¼ cup grated tasty cheese
¼ cup diced onion
1 teaspoon fresh lime juice
¼ teaspoon salt
1 small garlic clove
Cooking spray
2 tbsp chopped fresh coriander
2 tbsp chopped tomato
Preparation
Cook bacon in a frying pan over medium heat until crisp. Remove bacon and crumble. Combine bacon, cheeses, onion, garlic and salt in a bowl, stirring well. Divide cheese mixture evenly to fill the pepper halves. Place peppers, cheese sides up, on grill and coat with cooking spray. Cover and grill for 8 minutes or until cheese mixture is lightly browned. Sprinkle with coriander and tomato and serve.
Parmesan Panko Chicken Bites
Let's face it, it's the dunking that we all love – although fried, breaded chicken is adored pretty much the whole world over. These bites are super easy to prepare and cook and you can serve them with your favourite choices of dipping sauces. If you can't think of anything, try tomato relish, mustard aioli and/or sweet chili.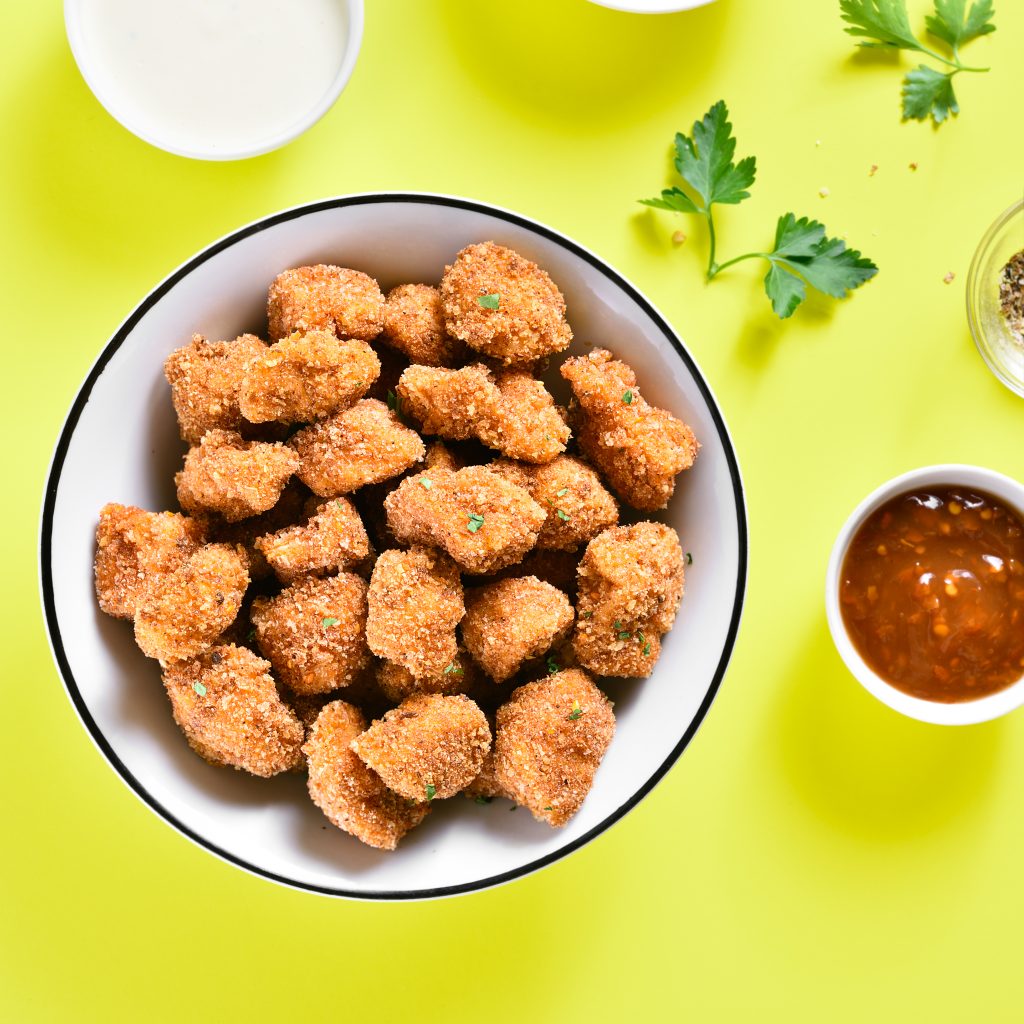 Ingredients
2 cups panko breadcrumbs
2 tbsp grated Parmesan cheese
1 tsp salt
1 tsp black pepper
½ tsp garlic powder
2 large eggs
1 tbsp milk
1 cup all-purpose flour
1 ½ pounds skinless, boneless chicken breast, cut in bite-sized pieces
Cooking oil 
Preparation
Blend panko breadcrumbs, Parmesan cheese, salt, pepper, and garlic powder until finely crushed. Put panko mixture in a bowl.
Whisk eggs and milk in a separate bowl to make an egg wash. 
Place flour in a third bowl and coat chicken pieces, then dip them in the egg wash. Press into panko mixture to coat, shaking off excess.
Heat oil in a deep fryer or large saucepan to 175 degrees. Fry chicken in batches until no longer pink in the middle and the juices run clear, (about 3 – 5 min). 
Stuffed Dates
Haven't got time to cook – or can't even be bothered turning the oven on? Then this one is perfect for you! Dates are very versatile as they are full of flavour, are a mixture of sweet and savoury and have a meat-like texture. This dish will make it seem like you've put a lot of effort in – though in reality it will only take about five minutes to prepare and you don't even need to be in the same room as any sort of cooking facilities in order to create it.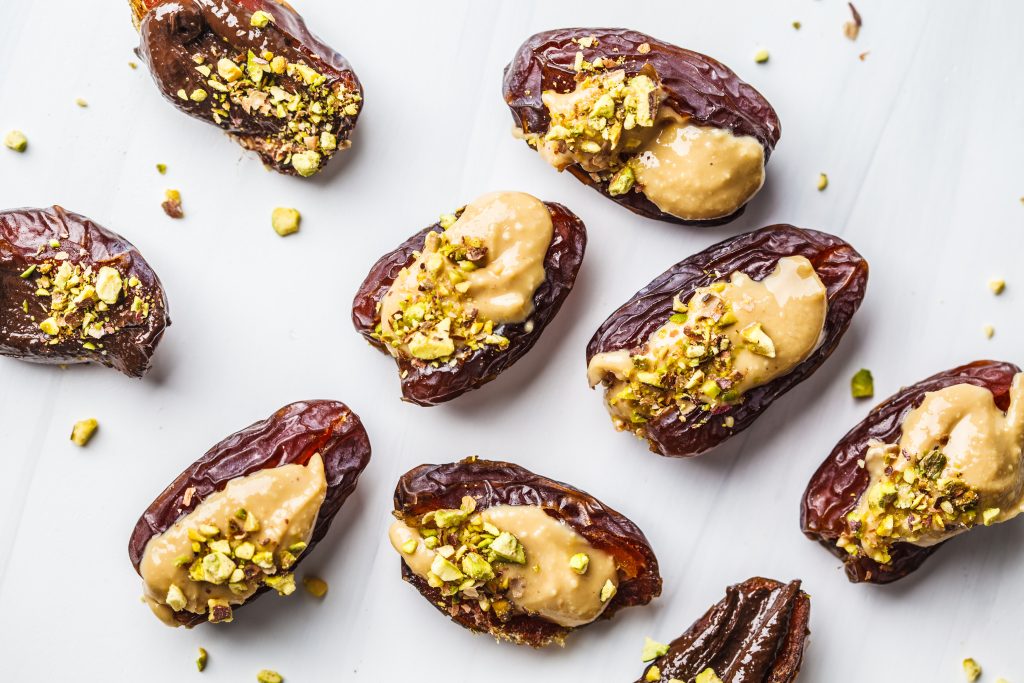 Ingredients
2 doz dates
¼ cup feta
3 tbsp pistachios 
1 tsp smoked paprika
Preparation
All you have to do for this recipe is pit the dates then set them aside. 
Next, mash up your feta. This is a lot easier if you warm it up to room temperature first by either taking it out of the fridge early or by working it with your hands. Once it's nice and soft, mix in the smoked paprika then spoon the mixture evenly into the pitted dates.
Blitz the pistachios then sprinkle the dust over your dates, add a bit of salt and pepper and you're done!  
Buffalo Wings with Blue Cheese Sauce
Okay, okay so this one does require a bit more effort than the others – but who doesn't love Buffalo Wings?! And maybe you need to concentrate a little more during the cooking the chicken part – but who doesn't love Buffalo Wings?!
So, it's more work but it's totally worth it. And it's not that hard really, you're just creating three different elements, two of which require no skill at all.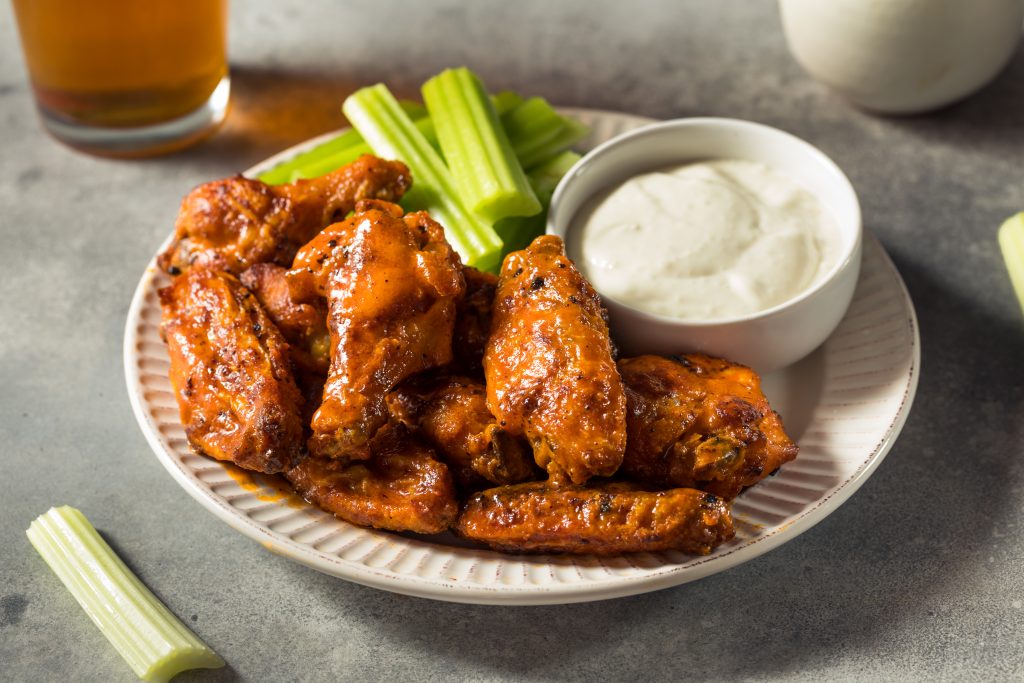 Ingredients
2 kg chicken wings
¾ tsp baking powder
1 tsp garlic powder
2 tsp salt
3 tsp onion powder
150gm blue cheese
½ cup sour cream
2 tbsp milk
440gm chipotle sauce
2 tbsp hot sauce
75g brown sugar
1 tbsp Mexican spice mix
1 tbsp apple cider vinegar
Preparation
Mix baking, garlic and onion powder and salt together in a bowl. Dry chicken wings with paper towels then coat in your powder mixture. Place wings on baking paper on a on wire rack and cook at 120°. After 30 minutes increase oven to 220° and cook for a further 40 minutes or until crisp.
Meanwhile stir blue cheese, sour cream and milk in a bowl until combined and let cool in the fridge. 
For the buffalo sauce; put the chipotle sauce, hot sauce, sugar, spice mix and vinegar in a small saucepan and stir over low heat until the sugar dissolves. Simmer for a few minutes until it thickens.
Once the chicken wings are done place them in a large bowl and pour over the buffalo sauce. Toss well to coat – and you're done!
Serve with your blue cheese sauce.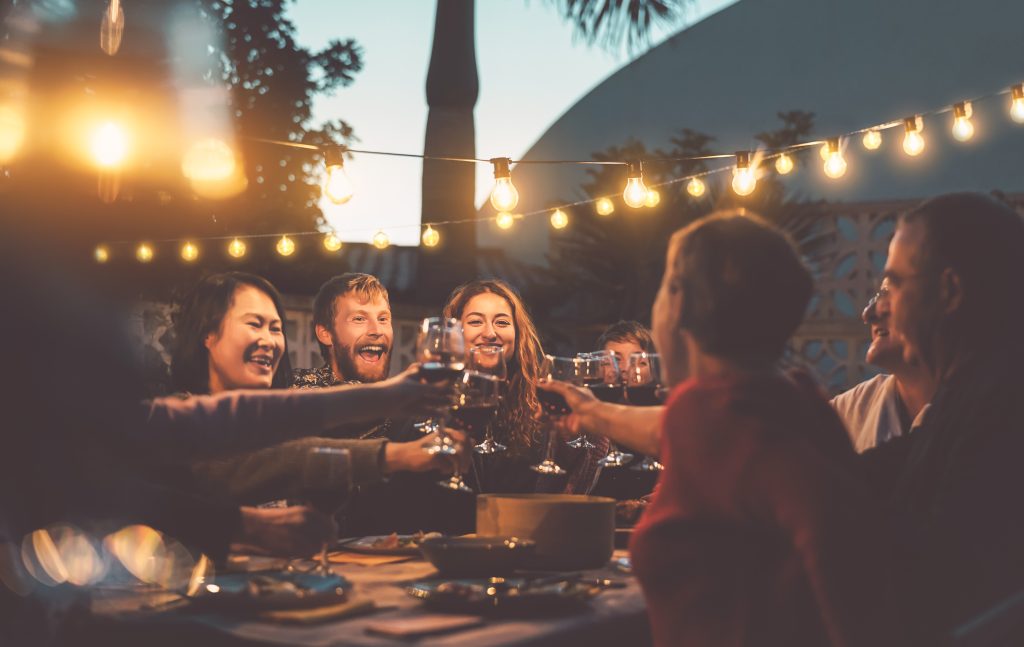 Good finger food can transform a so-so soiree into a perfect party. The real secret is; the simpler your food is, the less chance there is of mucking it up in the preparation. With finger food, you don't get extra points for complexity so don't bother. You do get extra kudos points for yumminess however so concentrate all your efforts here. Bon Appetit!