We've covered expensive liquor here before. Usually these expensive drams have had to gussy themselves up by bedazzling their bottles with jewels to be worth anything at all. But not Scottish distiller Springbank's single malt scotch, oh no. The small bottle which was distilled in December 1919 fetched £6440 at auction.
Just 24 full size 700ml bottles of the stuff were produced back in 1970 and previously held the record for most expensive whisky in the Guinness Book of Records when it was sold in 2019 for  £266,200.
This small bottle being sold at auction meant someone on a slightly smaller budget could get their hands on this iconic scotch. Milligram for milligram it was a far smarter purchase than the big bottle, costing only $251 per ml. It was sold as part of a larger auction put on by whisky collector, and co-founder of the online whisky retailer, The Whisky Exchange, Sukhinder Singh. Singh is currently clearing space to make way for new additions to his collection. The auction included over 400 bottles going under the hammer.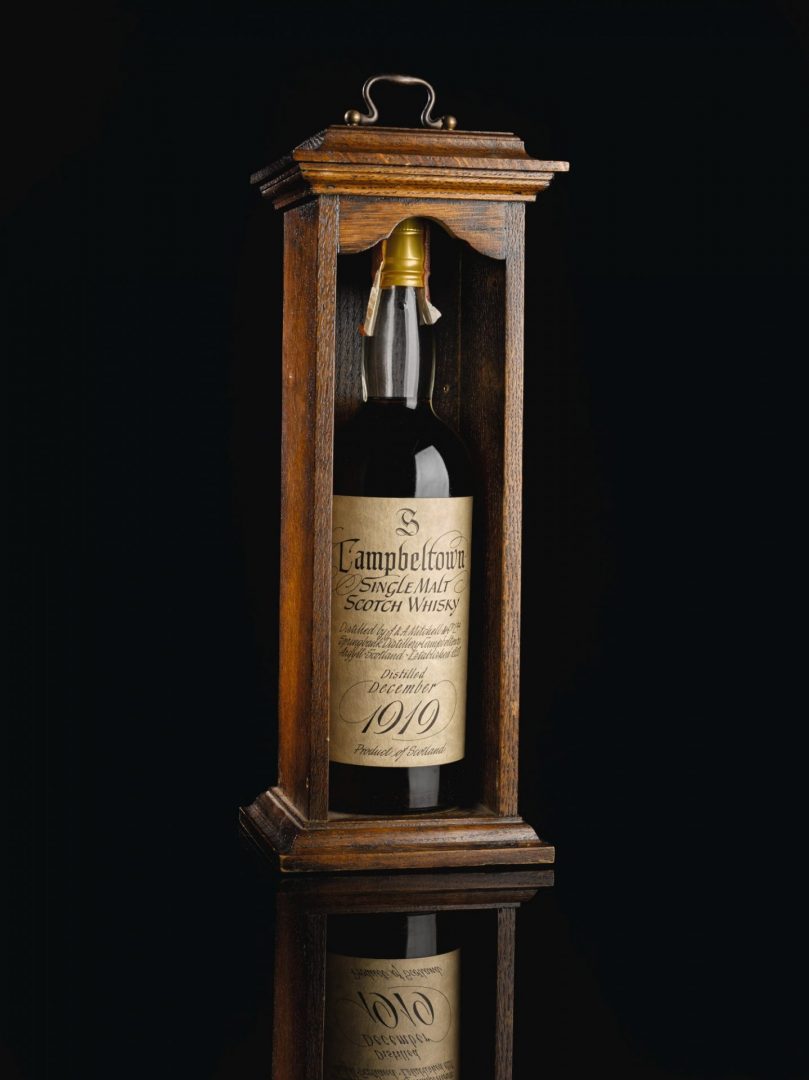 Talking to The National, Singh says "I am extremely pleased that after 40 years of collecting these miniatures they have found their way into other collections around the world.
"Ten miniatures from my collection reached prices of £1000 or more including the Springbank 1919.
"I am thrilled to see that interest in miniature collecting is at an all-time high as it's something I fell in love with four decades ago."
Miniature bottles are increasingly becoming a hot piece of property for collectors. Personally I think they're a safer investment than NFT's if you can control yourself from glugging it all down.