Last time the Rolls-Royce Boat Tail graced our pages, it was for the custom coachbuild that was rumoured to cost upwards of $28 million and delivered to Jay-Z and Beyonce. We'll never know for sure, unless Jay-Z is caught at the traffic lights with that beautiful machine but the Rolls-Royce Coachbuild team has been busy making their next piece of haute-couture cars.
The new Boat Tail was revealed at Concorso d'Eleganza, Villa d'Este 2022, on the shores of Lake Como in northern Italy. It's entirely hand-built with detailing inspired by the racing yachts of the early 20th century. Reflecting the client of this vehicle, it shows restraint in every regard from its carefully considered materials to precise details.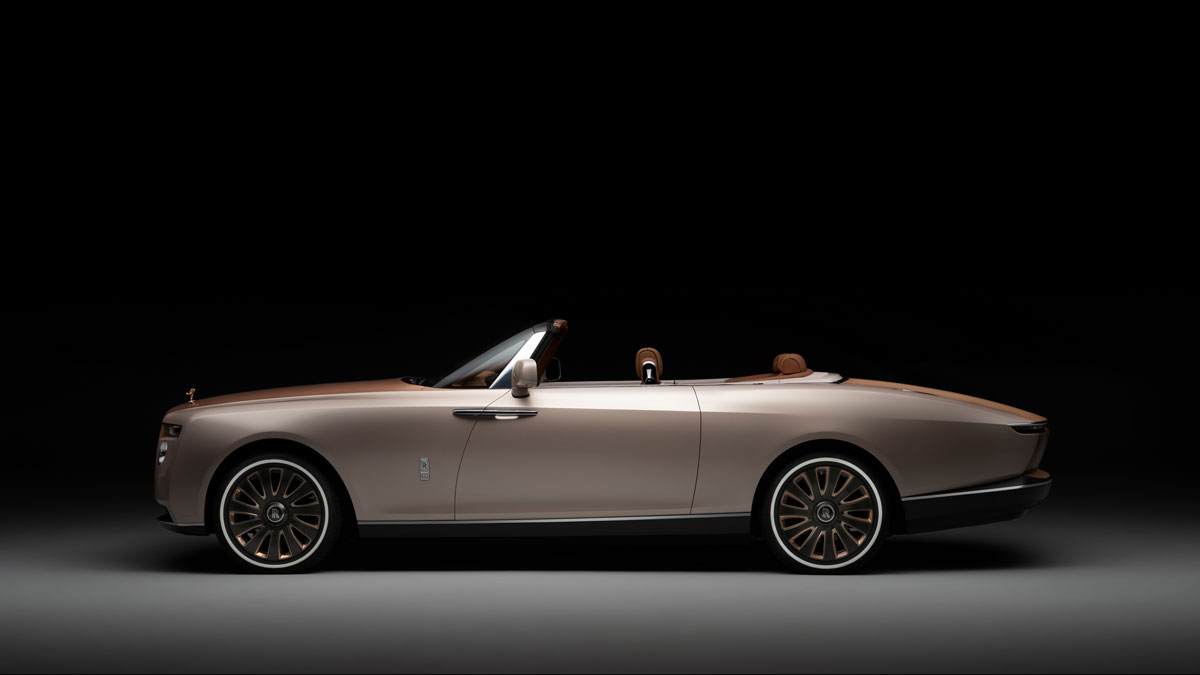 The interior is a beautifully curated combination of perfectly matched cognac and oystercoloured leathers and Royal Walnut veneer, with rose gold and mother-of-pearl accents throughout. The pearl theme is rife throughout the design, as it holds a special place in the heart of the client. At the onset of the commissioning process, the client presented Rolls-Royce Coachbuild designers with a selection of four pearl shells, personally chosen from his private collection for their unique colour and complexity.
This gives us our only clues as to the client's provenance. Their father's origins come from the pearling industry, and is an established patron of the arts, owning a "sizeable collection of classic and modern cars, housed in a dedicated private museum," according to Rolls-Royce.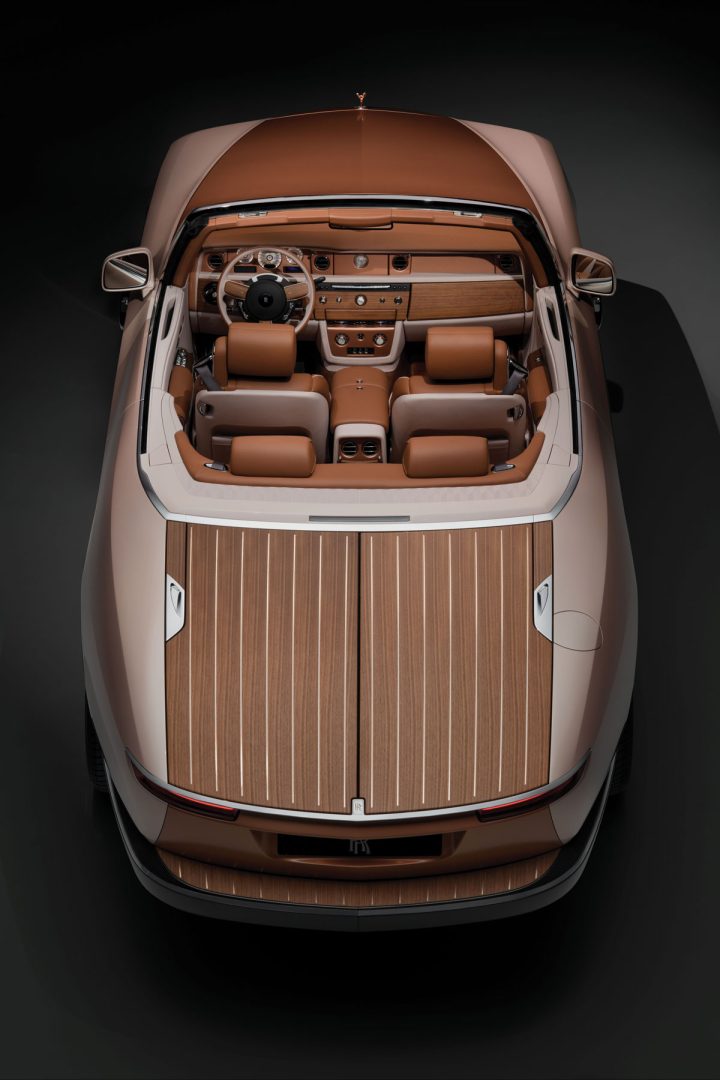 But enough about the patron, let's look at these interiors.
The leathers, complete with a pearlescent finish, accentuate the surfaces and forms of Boat Tail's seats and interior design. The transmission tunnel is formed from Royal Walnut veneer with rose gold pinstripes, drawing a direct visual reference to the rear deck and adding a glowing warmth to Boat Tail's interior.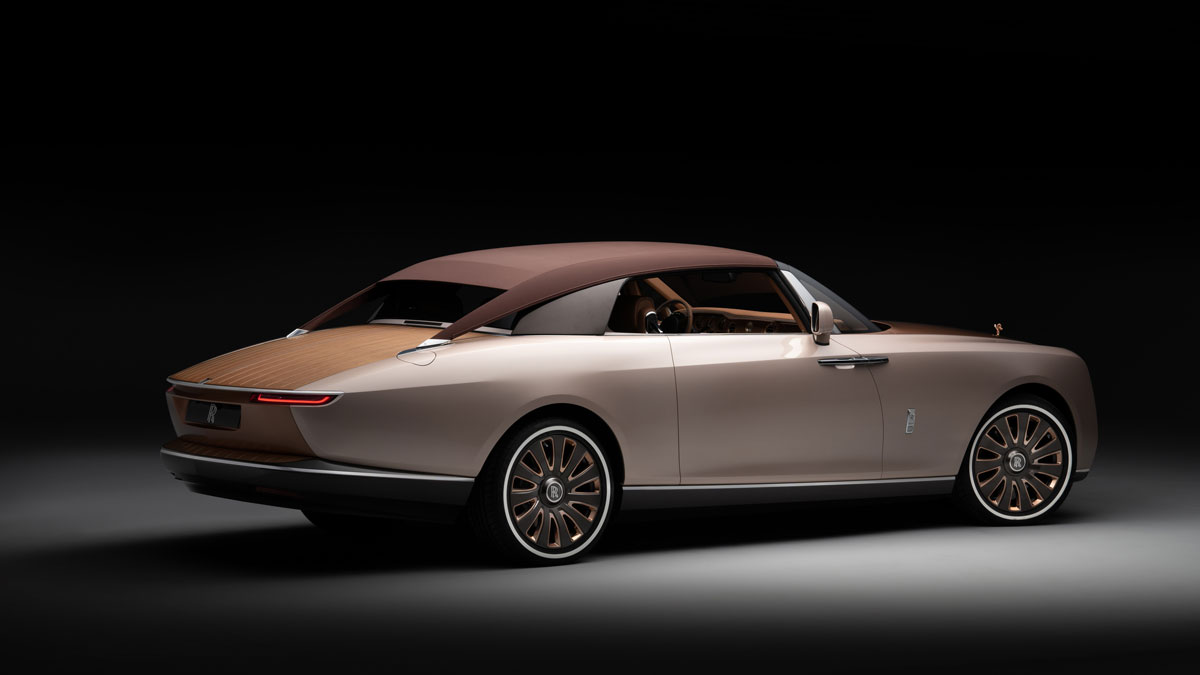 The rear deck, which houses Boat Tail's unique 'butterfly-design' hosting suite, is swathed in Royal Walnut veneer, inlaid with rose gold-plated pinstripes with a satin-brushed finish to ensure a sensitive and sophisticated appearance.
From the front, the Pantheon Grille, milled from a single, solid billet of aluminium, is graced with a Spirit of Ecstacy fashioned in rose gold.
Alex Innes, Head of Coachbuild Design is proud of what they were able to achieve. "This is the tale of two worlds: a modern motor car of contemporary design, made possible by historical techniques and time-honoured craft. It is truly, one-of-a-kind."