Premium audio specialists B&O have created a true work of art, befitting anyone who enjoys both good music and good vibes. It's so retro cool you'll be painting your lounge orange and browns and dusting off your bell bottoms. What we have here is the Beosystem 72-22. The 72 denotes the release date of the Beogram 4000c turntable that this 2022 remake is honouring. Coming in a solid walnut presentation box, the pearl-blasted titanium tone aluminum turntable unlike its 1972 godfather, comes packed with a wireless connectivity hub. So even when you aren't spinning vinyl, you can still get everyday use out of the Beosystem 72-22.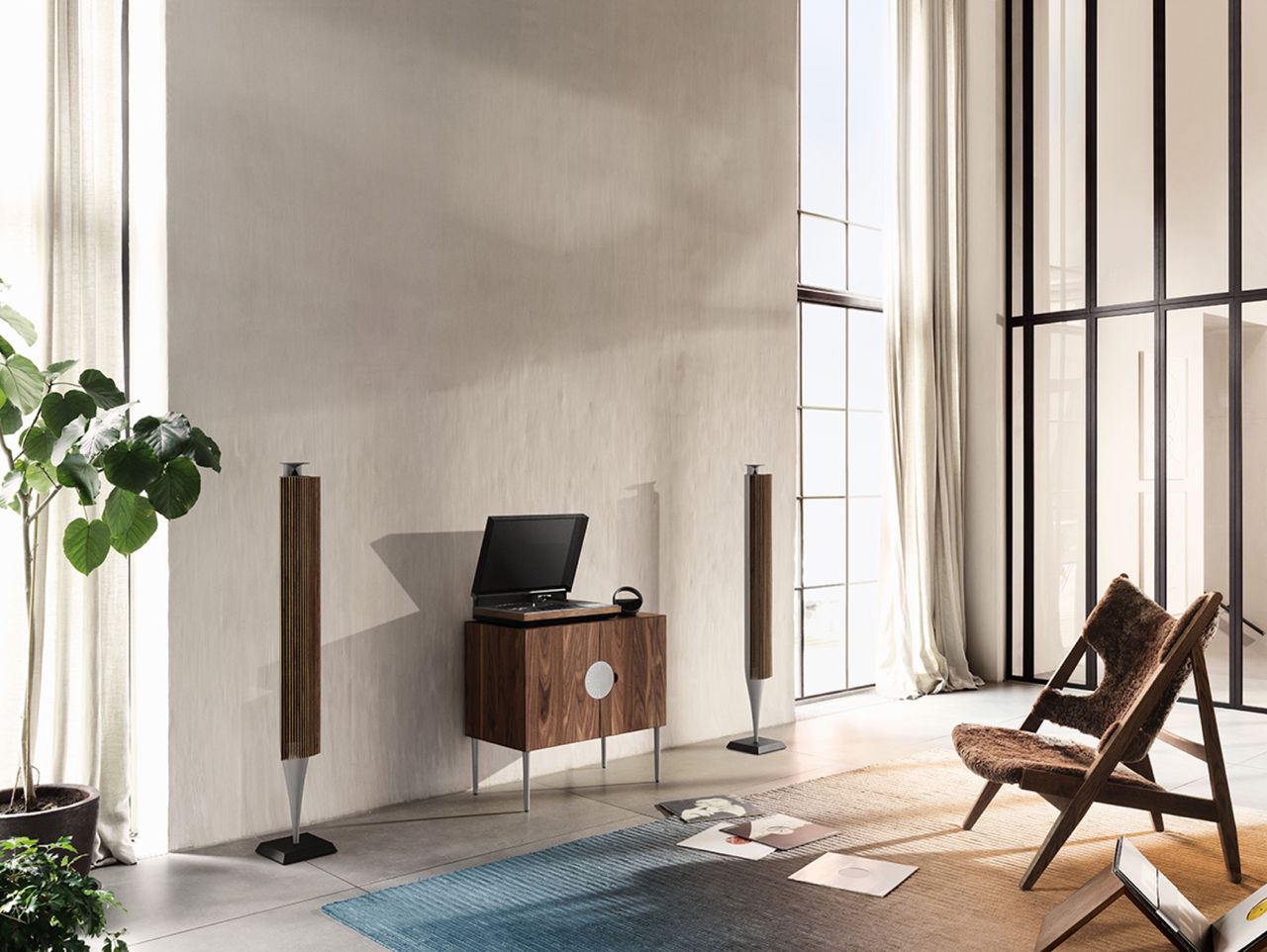 This thing is packed to the ears with goodies, including two Beolab 18 speakers and a Beoremote Halo remote control to complete your lounge sound system setup.
The Walnut box is perfect for storying your vinyl, and to kickstart your collection B&O also snuck a gift in there for all buyers. David Bowie's The Rise and Fall of Ziggy Stardust and the Spiders from Mars; Paul Simon's eponymous debut; Eat a Peach by The Allman Brothers Band and Carly Simon's No Secrets. These all came out in the same year as the original Beogram 4000c turntable.
Unfortunately for us, this work of art has been limited to just 30 pieces at a price point of $45,000 each. So the chances of one landing in your lounge is rare.