Ever wanted to go for a tour of the country but don't want to leave behind the essentials like your Bugatti? German luxury manufacturer Volkner Mobil has you covered with the Volkner Performance S. It's a gigantic luxury motorhome that's set to retail for about NZ$3.4 million, for the traveler that has to have it all.
Its interior is downright palatial with its full size bedroom, kitchen, bathroom and U-shaped lounge area. Everything is sprawling by motorhome standards and the kitchen comes kitted with a  induction stove, oven, microwave, dishwasher, refrigerator, and an espresso machine. Oh, did I mention there's also a wine cabinet? The entire thing has an adaptable floor plan to meet your personal specifications so interior layouts can change considerably. You can even have a computer workstation installed if you wanted to ruin a good road trip with work.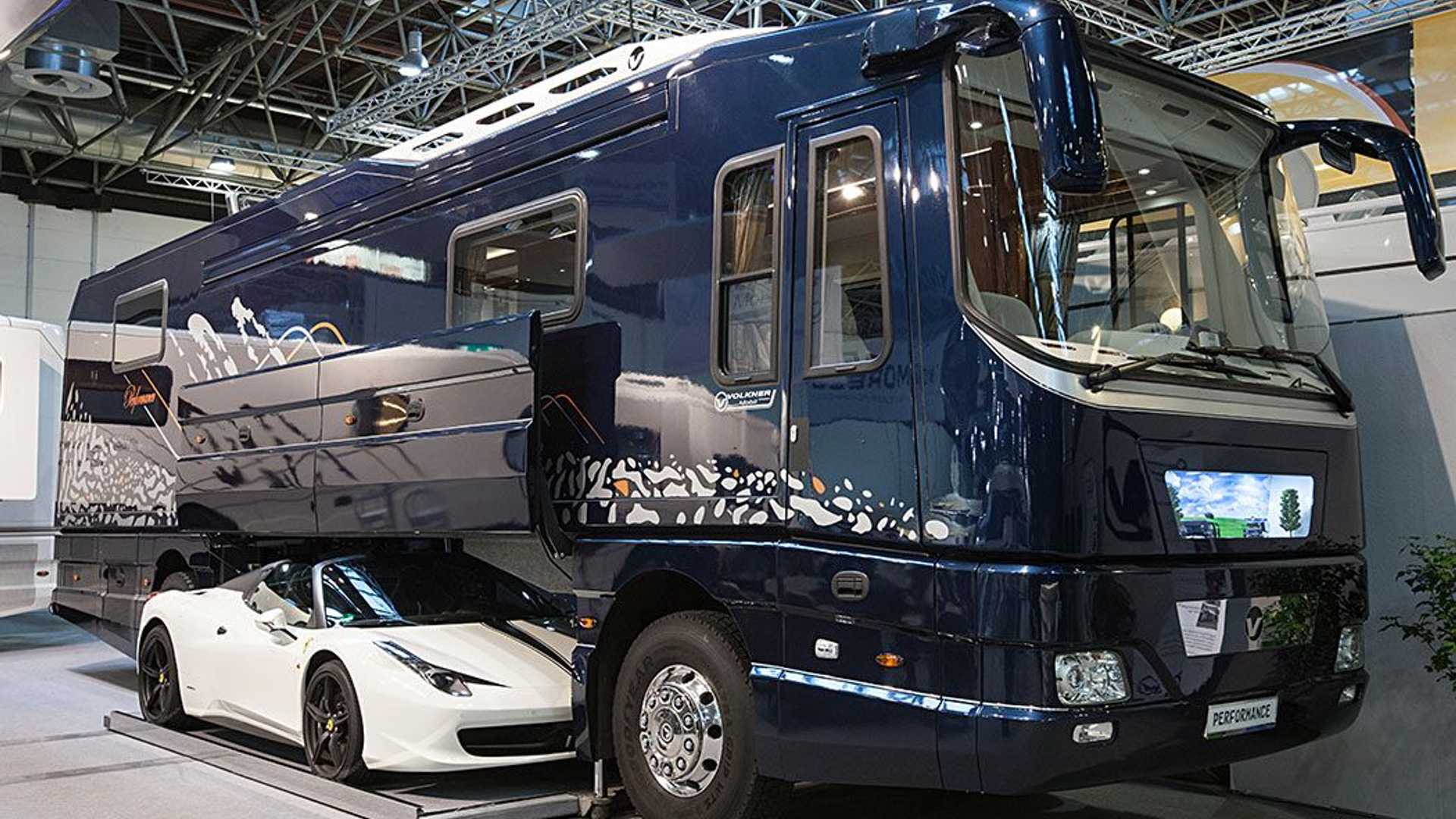 But the big head turner for this bad boy is its ability to store a vehicle underneath, taking up no space in the cabin interior above. Of course, it's assumed that if you're the sort of person who can drop over $3 million on a motorhome, you're gonna have enough loose change rattling around for a super car as well. So why leave it behind? No compromises here! A hydraulic platform extends out the side and all you need to do is drive your vehicle onto it and away it goes. Volkner Mobil points out that if you weren't going to use this platform for a car, it also doubles as a veranda. The cavity underneath could also be used as a secondary storage area for all your stuff, as if it's not going to fit upstairs.
The Volkner Performance S is 12 metres long and has capacity for 1,000 litres of water. Solar panels on its roof provides up to 1,800 amp-hours of total battery capacity as well as a 8-kilowatt generator.
If you were looking for zero compromises in your motorhome, you can't ignore what Volkner is bringing to the table.