Why slum it by parking your multi-million dollar super-yacht next to a mediterranean beach when you can just have the beach included in your floating mansion? Well this is exactly the plexing issue that was concerning the Italian superyacht company, Tecnomar, who went to the drawing board and after a lot of planning, dreaming and maybe a few too many Negronis, came up with the… (pausing for dramatic effect in lieu of a drum roll)… the Domus.
An aluminum beast that will make even the most sun-leathered freight magnates blush bright red with shame on the decks of their conventional super-yachts. The pièce de résistance (or whatever the Italian equivalent of the term is) is of course a 36-square-metre beach club at the stern.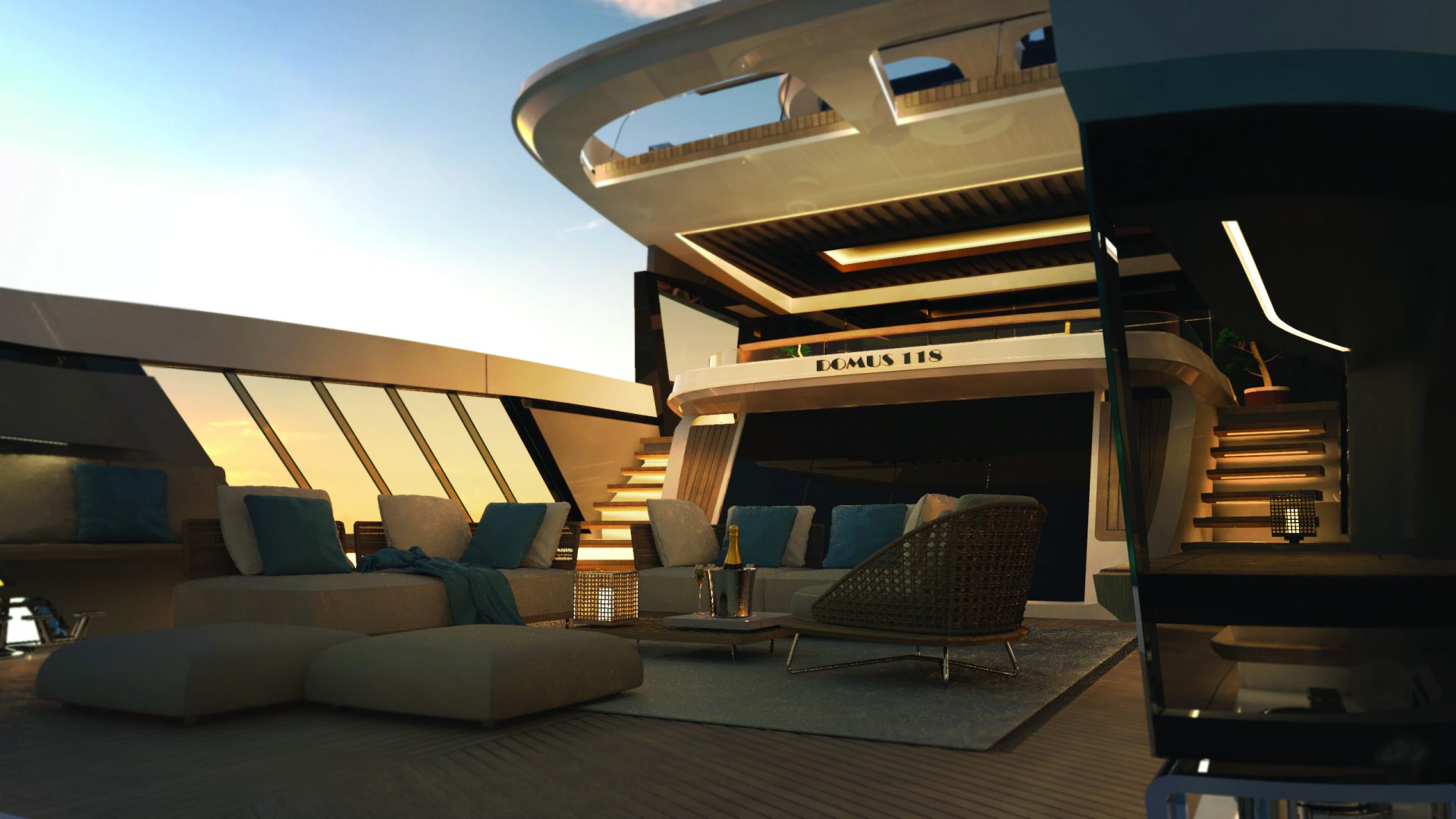 Of course, no 36-square-metre beach club is complete without a 60-metre sundeck so they've also included one of those. The sundeck gives the Domus that all important indoor/outdoor flow and also includes a bar to stop by at on your journey inside or outside.
Speaking of inside, this super-yacht has a luxurious five-cabin layout on the lower-deck that is ample enough to sleep 10 of your 0.1 percenter buddies. And when you need to stock up on supplies or move some non-traceable currency to your next tax haven, a Volvo Penta's IPS drive system, including four Volvo 1350 kW engines, will give you a top speed of 21 knots.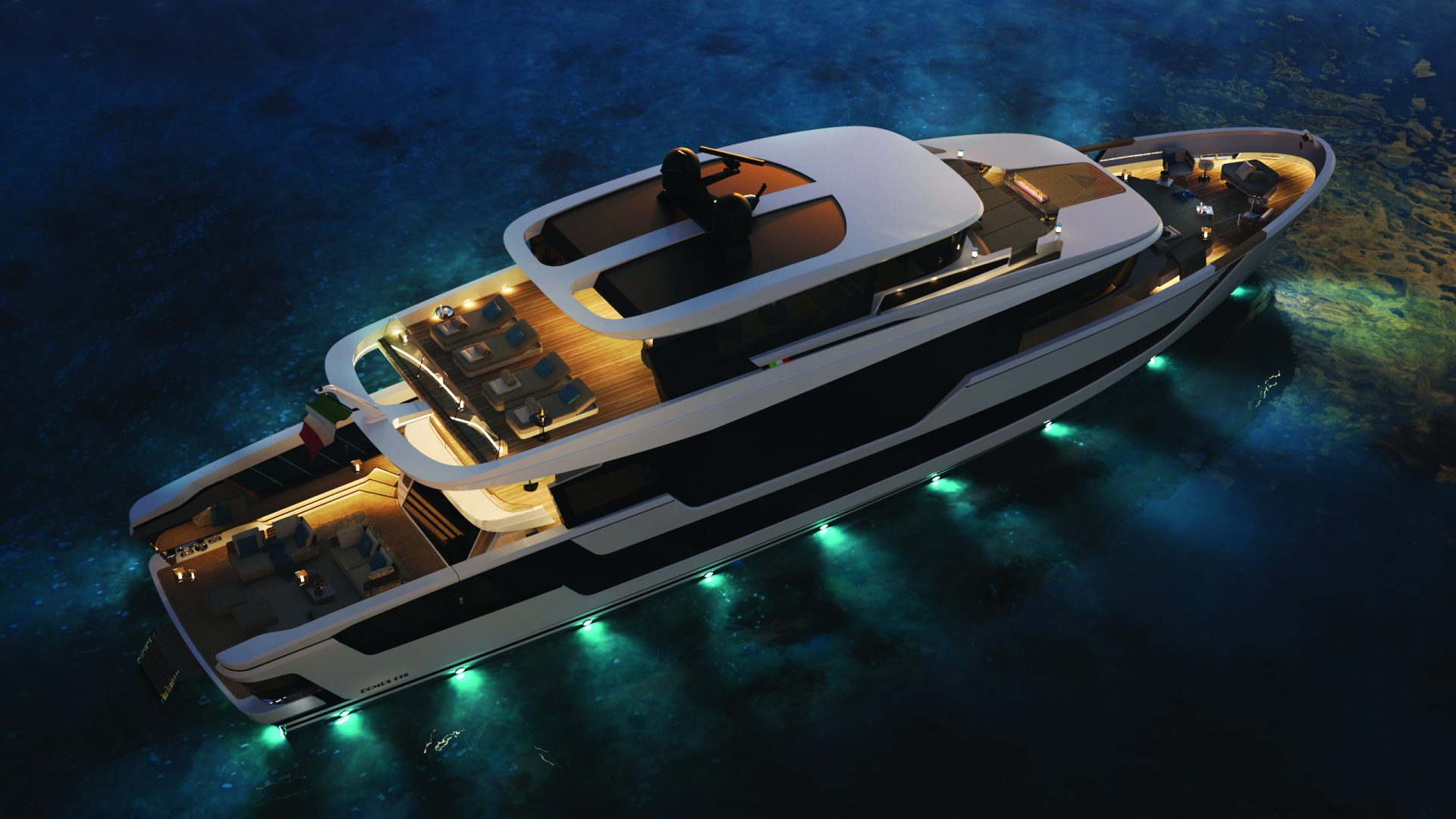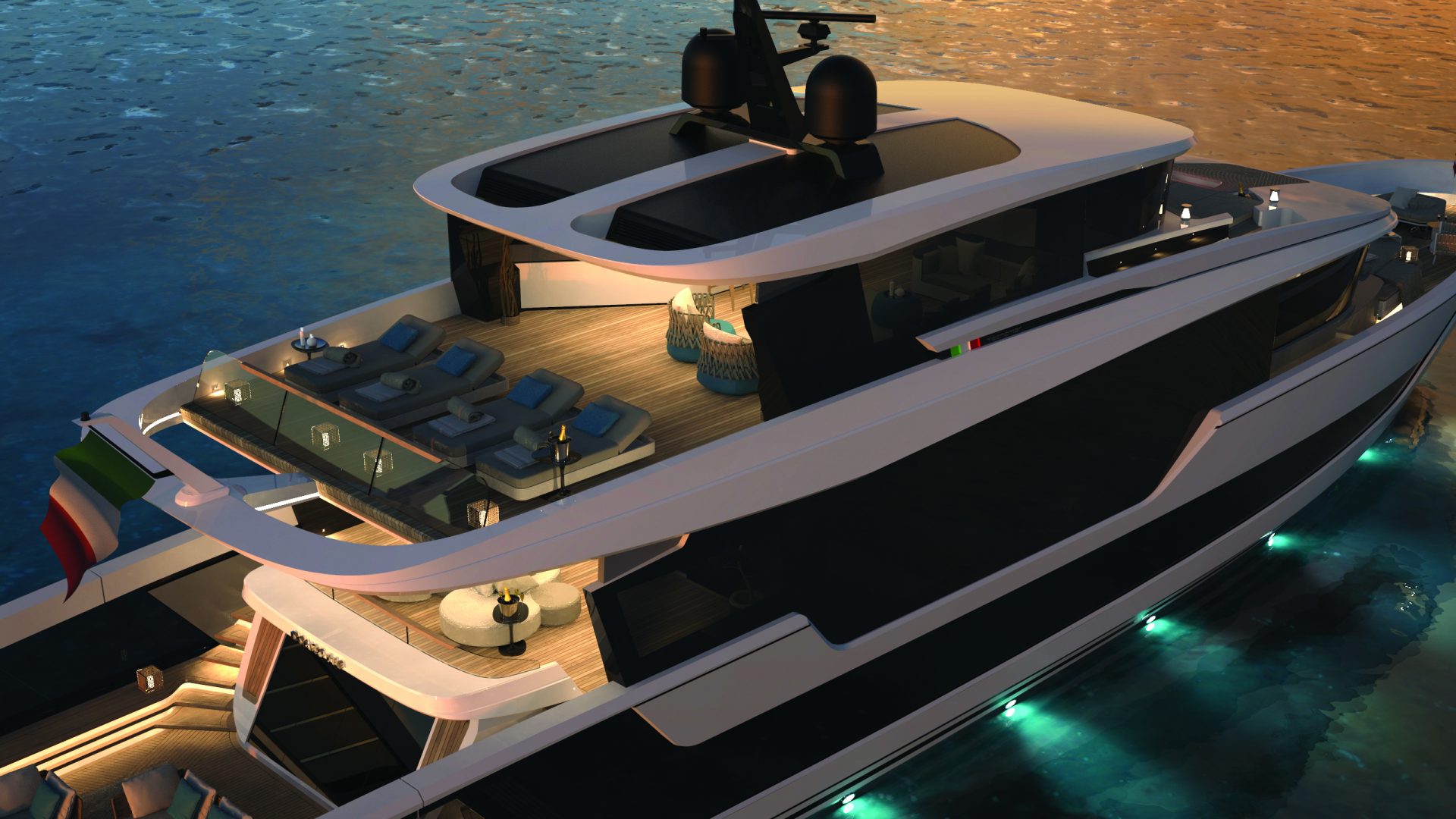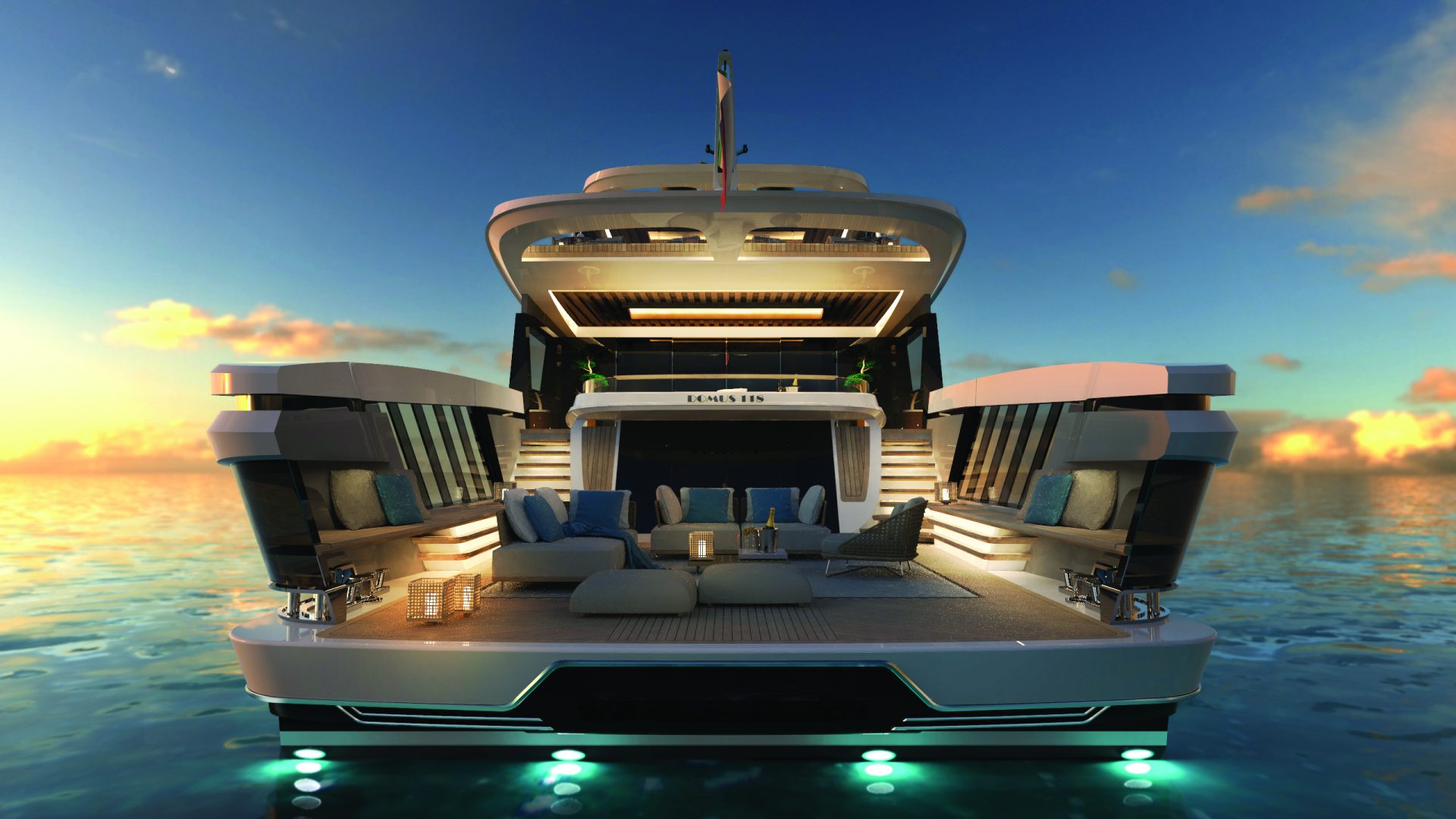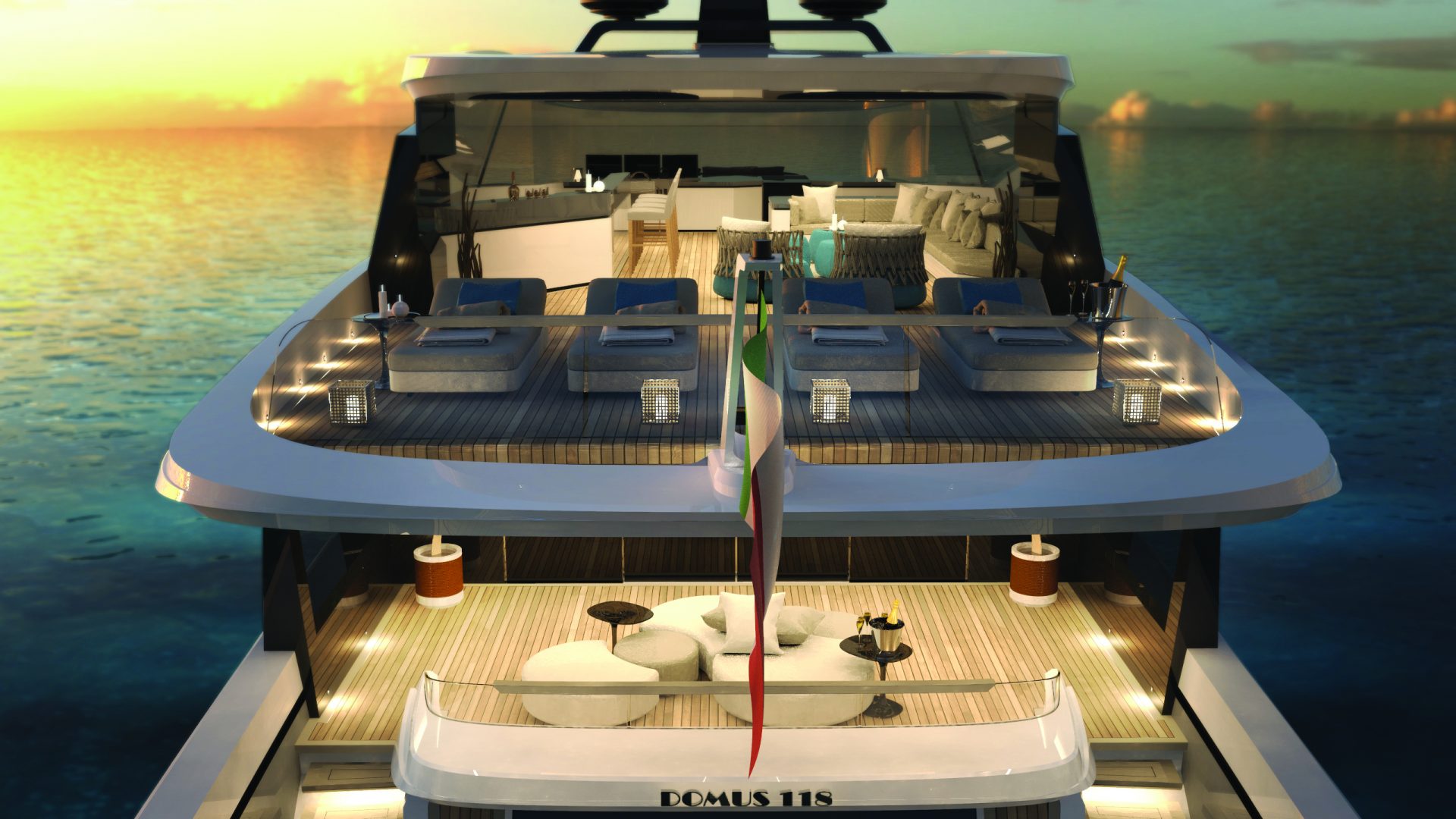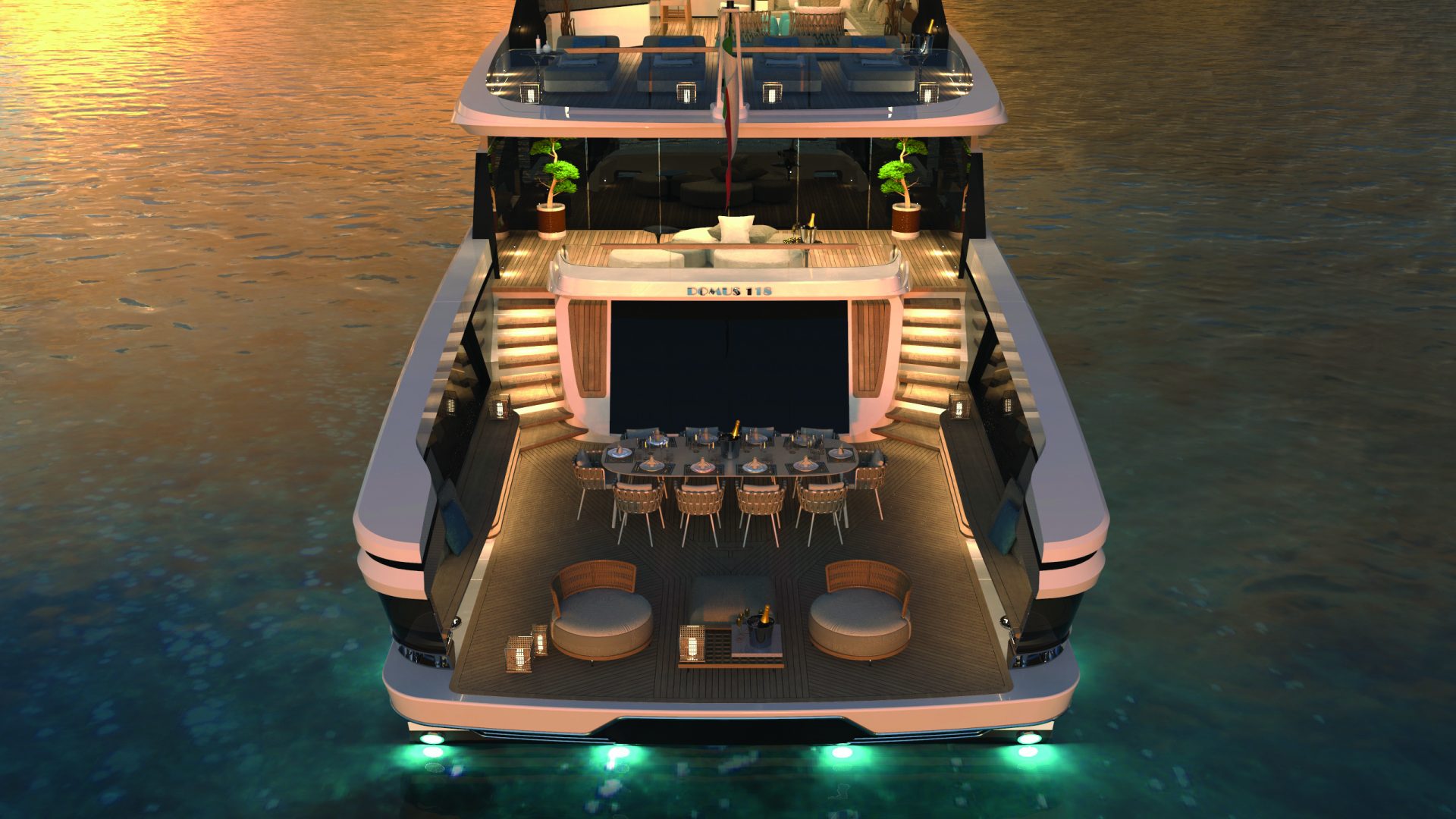 Want more uber-cool super-yacht content? Check out this not-so-stealth beauty.