Two things are so hot right now – and if you're not talking Doja Cat and Regé-Jean Page then surely you must be talking about spirits and hemp. So anyone making hemp-based gin or vodka must be seriously coining it at the moment!
Funnily enough, The Natural Distilling Co out of Gippsland, Victoria in Australia is doing exactly that – although to be fair, merely raking in loads of cash is not really what they are about. Sure, seeking financial rewards is necessary in order to stay afloat, especially in these turbulent times, but Profit is only one of the triple bottom lines most modern businesses strive for. The other two of People and Planet get much more of a look in these days, especially with family-run businesses like The Natural Distilling Co.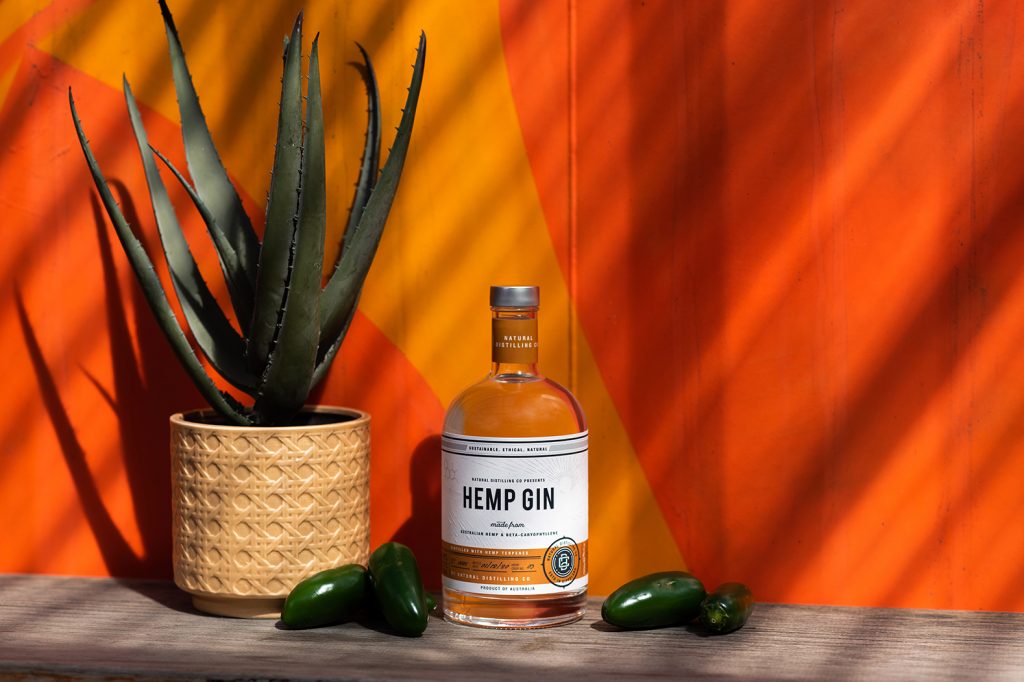 Keeping it in the family
There are basically two types of business in the world; the family concern and the corporation. Both of them usually start out the same way, caring about their staff and minimising their negative impacts on the world around them. But with some businesses, those unwritten laws get rubbed out along the way; a new CEO comes in who is purely results-focused or the shareholders start demanding ever greater pounds of flesh and – nek minnit – the business morphs into some sort of hideous Godzilla-like mega corporation with more lawyers than actual workers.
One way to avoid such scenarios is to keep the business a family operation, although there are exceptions to this approach; News Corp and anything sullied with the name Trump spring to mind. The beauty of such businesses is that whatever tenets the original family lived their lives by can be injected into the family business and kept on as base philosophies for it to run on. This doesn't just have to be the corner dairies and whiteware appliance repair stores of this world either, massive companies like Wal-Mart, KFC and Warren Buffett's Berkshire Hathaway still operate, at least in part, based on the philosophies and/or attitudes of their founders.
The Natural Distilling Co's base philosophies are Tradition, Innovation and Community. Two of those have obvious sources of inspiration as founder Rhys Staley set up his distillery on the family farm in Gippsland. He also relied heavily on family members for support and, often overlooked but vitally important, belief in what he was attempting. Without this support from his family and neighbours, Staley is first to admit that The Natural Distilling Co would never have got off the ground. 
The innovation part of the equation started with reusing one of Granddad's old dairy vats and utilising the 400 litre copper hot water service he found behind the wall of the dairy. Then, once the Australian government had legalised the use of hemp in 2017, Staley applied for a licence to grow the stuff on the family farm and thus create a vertically integrated supply chain. The plan was for the Natural Distillery Co to start using local ingredients and water to create their own take on unique Australian craft gin and vodkas, distilled with hemp.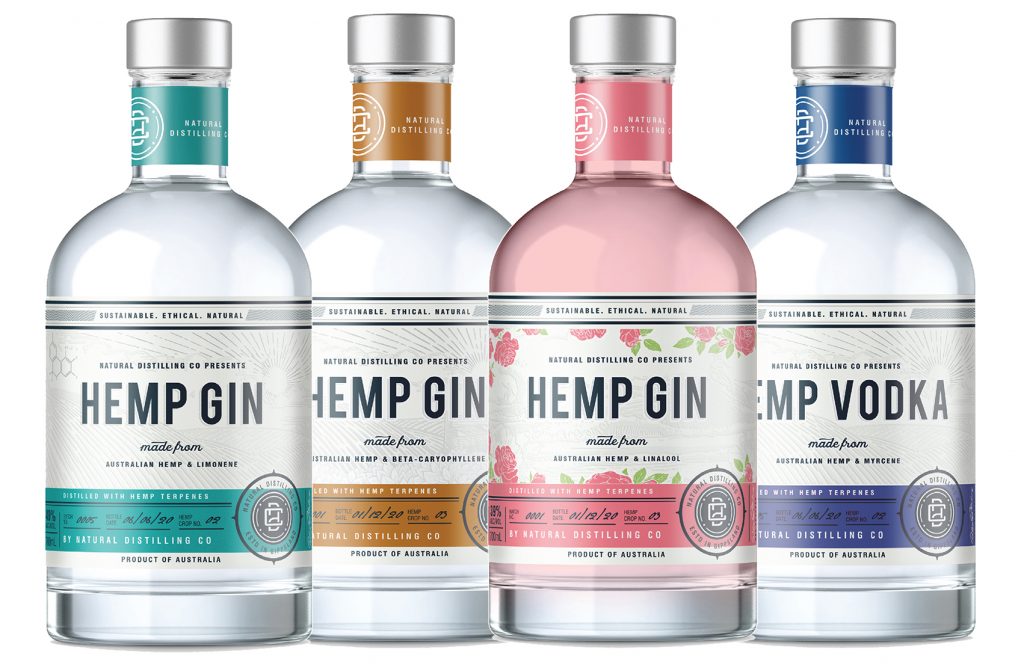 Hemp and terpenes
One reason hemp is everywhere right now is because everyone has recently (re)learned just what a superfood hemp really is. This knowledge was common a hundred years ago but 'lost' due to the rise of plastics as a replacement in the ropemaking and textile industries which pretty much kicked hemp to the curb. But in picking it up again we've noted once more that it has virtually no carbs, is gluten-free, so tough so it doesn't need to be sprayed with pesticides and it's packed with Vitamin D too. Everything that's on trend these days. Not only that, as The Natural Distillery Co discovered, hemp also has very strong terpenes which are the compounds found in most vegetation that deliver their aroma, taste and even colour – like they do in citrus and aromatic herbs. Like them or not, cannabis terpenes have a very strong – but natural-tasting flavour – and The Natural Distillery has not shied away from them. Their Myrcene Hemp Vodka and Limonene Hemp Gins have been distilled with these wonderful compounds to deliver an ultra-rich profile, unlike anything else you will find.
But obviously the hemp flavour, aroma and health benefits have ticked a lot of boxes for consumers making The Natural Distillery Co a success story, and not just financially but in those other bottom line categories of People and Planet alongside the Profit too. They rationalise that by putting community first allows for community engagement, and thus by creating community solutions for community development everyone wins. Not a bad blueprint for long term success is it?
Find out more about The Natural Distillery Co here.