You would've thought that with all of the incredible watchmakers out there pumping out new designs seemingly every five minutes, it would be hard to come up with something genuinely conceptually unique, something that we've really never seen before.  
Swiss-watchmakers Urwerk must have decided to take that as a personal challenge, as one of their newest creations is truly out of left field and might somehow fit that bill. It's hard to describe in words the aesthetic purpose of the UR-112 Aggregat Odyssey. A few things come to mind; an airplane seatbelt buckle, maybe the head of an electric razor, or an explosive RCXD you might find in a Call of Duty game?
Whatever the intended reference, if there is one at all, we cover a lot of watch releases here at M2 and I'm not sure we've ever come across one quite like this.  Fortunately, there is a little bit more this than meets the eye. As well as the jumping hours and digital minutes tickers visible under a crystal sapphire window (separated by a slim central seam), the satin-brushed, sand-blasted and bead-blasted bulky steel and titanium case (a hearty 16mm thick) lifts at the releasing of two clasps on the sides, revealing a power reserve indicator and a small silicon disk containing a 'seconds' scale, proving at least that watchmaking doesn't have a to be just a surface level exercise.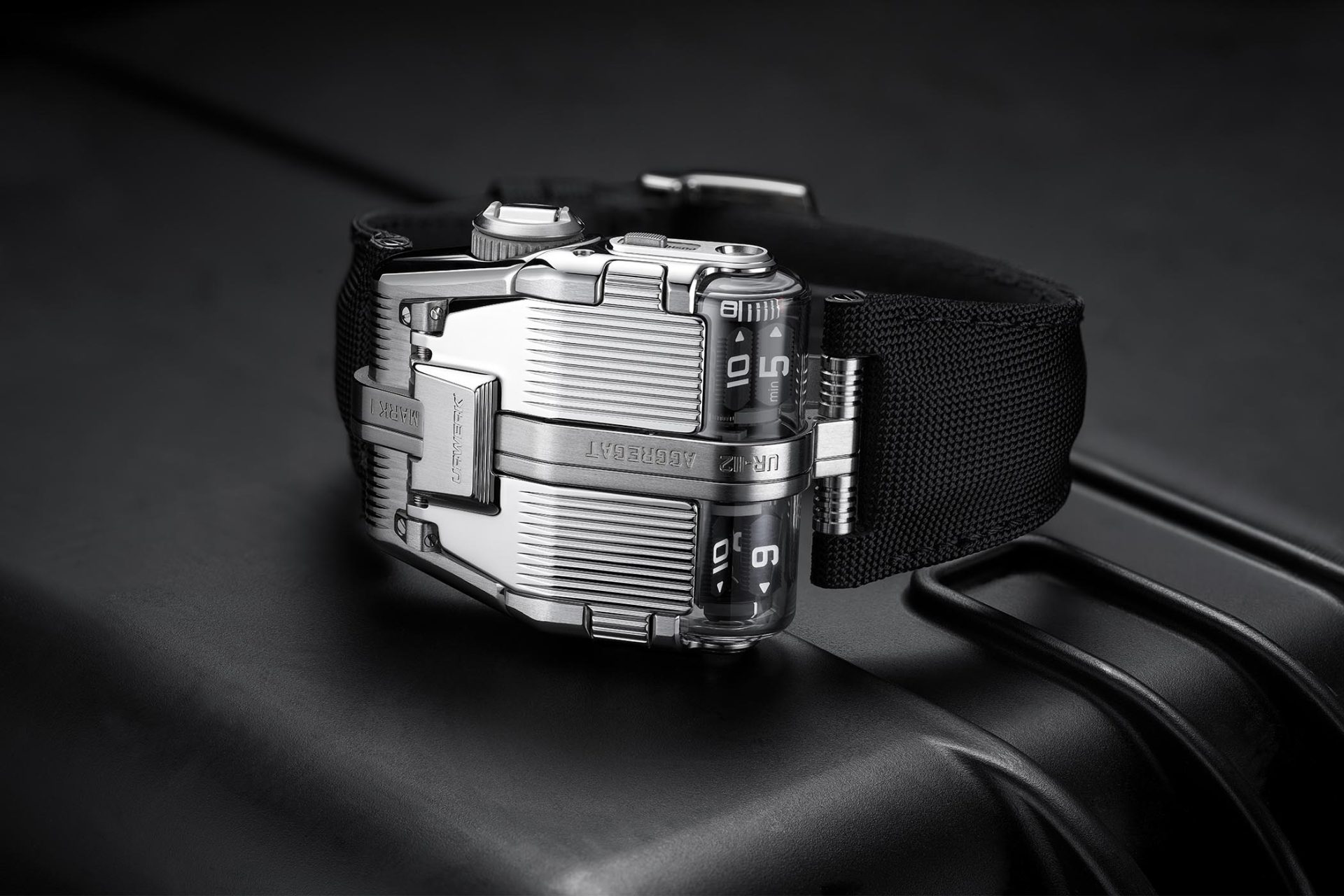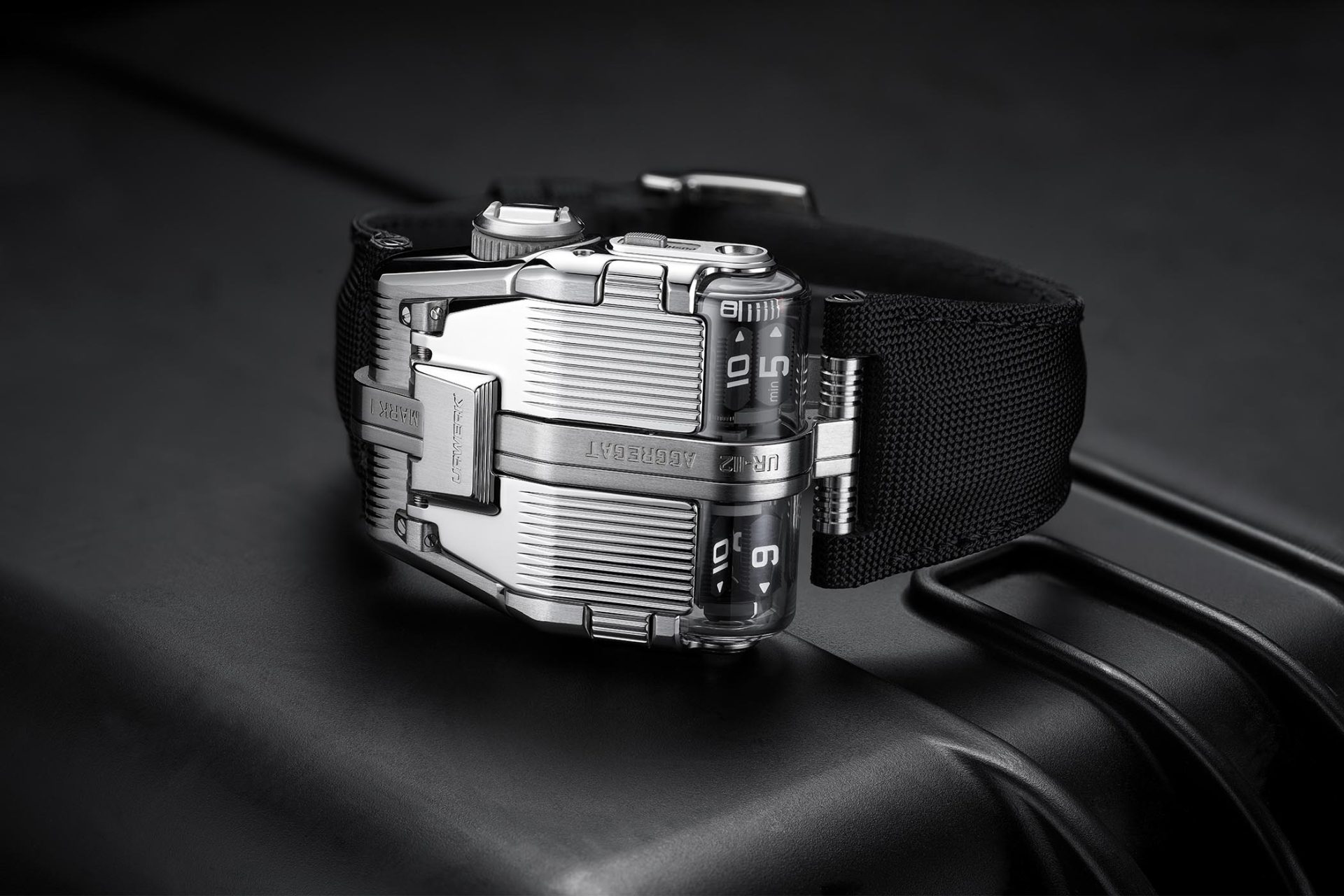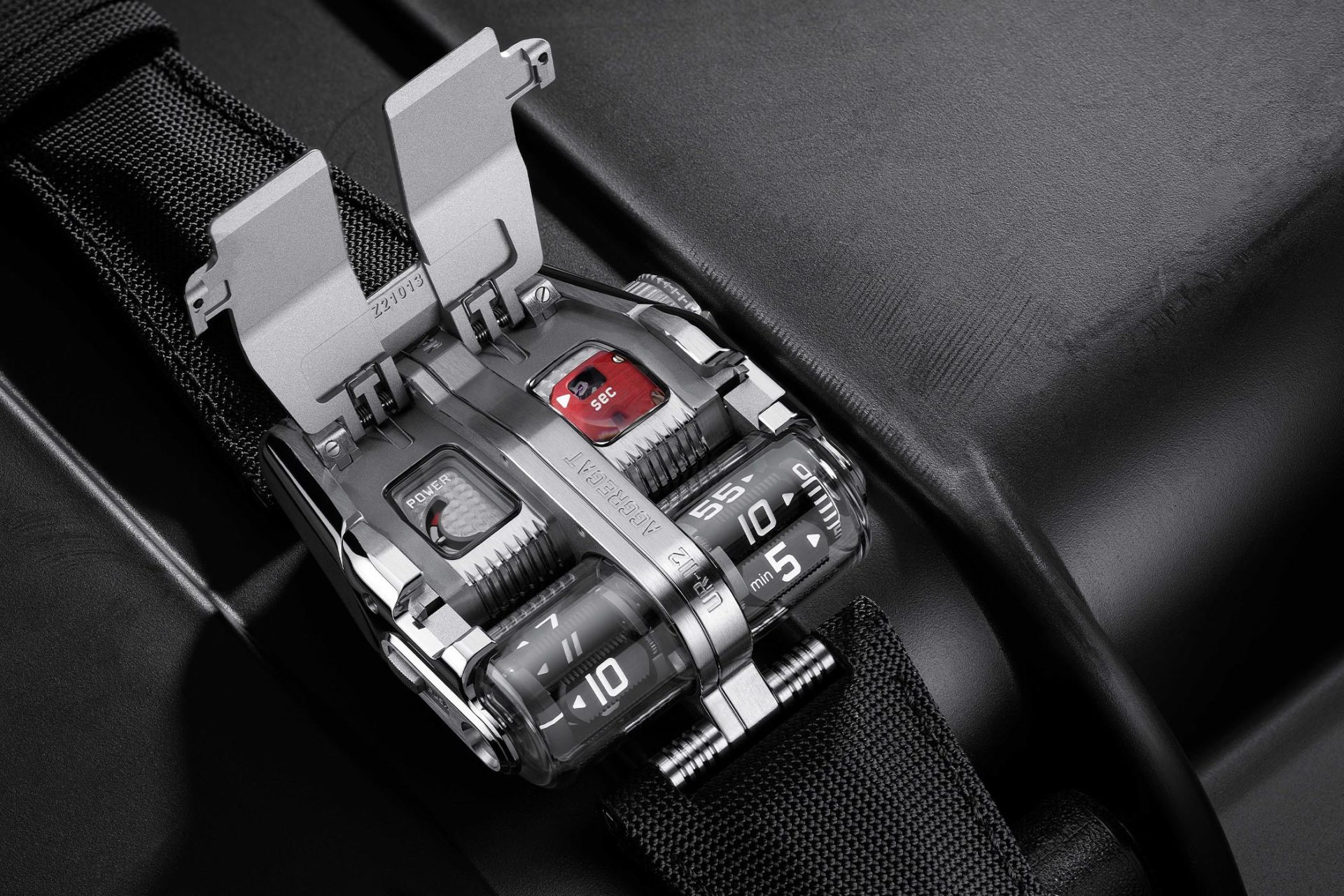 The Aggregat Odyssey's oddities extend to its outside-the-box unique approach to telling time, as the minutes counter ticks over in five minute increments, with a separate trailing indicator dial tracking precise minutes, making this an even more complicated and abstract contraption. If you're not turned off by the… let's say industrial approach to design, the Aggregat Odyssey comes equipped with Urwerk's UR-13.01 calibre, an automatic movement with a 4Hz/28,800vph frequency and a 48 hour power reserve. 
If there is anyone out there absolutely enamored with the weirdness of this fascinating watch (and please, excuse my cynicism, taste is subjective after all), it's going to make for a pretty tough ticket to get ones hands on, as only 8 of this particular model will be made available, and at a price of a whopping $250,000 Swiss Francs (just under $400,000 NZD). However, if this truly is your style, it's probably fair to say its going to be hard to find another like it.