Kumail Nanjiani has had a breakout last few years: an Oscar nomination for Best Original Screenplay for his movie The Big Sick, his Marvel Cinematic Universe debut in Eternals as Kingo, and his debut in the Star Wars universe. And preceding this is a long and respected career in stand up comedy and television acting and writing. But his role in Disney's limited series, Welcome to Chippendales seems like a new chapter for Kumail as he turns in a masterful dark and complicated performance in his portrayal of Chippendales' founder, Somen (Steve) Banerjee.
Things didn't turn out well for Somen in real life, but Kumail takes us on a captivating slow motion trainwreck of human drive, desire, greed and ultimate implosion that adds some human understanding into his downfall while providing some insight into the 80s version of the American Dream.
We talked to Kumail about the American Dream today, the moment that stopped him from becoming a doctor in Pakistan and the meaning of life according to him.
Just before we start, I just want to say that I want your abs.
<Laughs>. They're not what they used to be
Welcome to Chippendales has so many nostalgic triggers from the eighties. Growing up in New Zealand and looking at America, it seemed to have a certain cultural fabric in terms of drive for success and excess. Was that a similar perception for you when you were growing up, when you looked at the US?
Not really. I can't remember when I came to know what Chippendales was, it's one of those things where it feels like you've always known what it is. One of the first things you see that references Chippendales is the Chris Farley and Patrick Swayze sketch from Saturday Night Life.
I know that the eighties excess was such a thing in America. I didn't really come to that knowledge until much later. It wasn't until I saw American Psycho and things like that, that I realised the eighties in America was a very specific type of thing; the drive, greed is good, that sort of thing.
Our show certainly is in that realm, but I didn't really know very much about this specific eighties America. I grew up watching American movies, but it was like Gremlins and Ghostbusters and Back to the Future. They are eighties in a different kind of way, not in this specific excess-capitalism kind of way.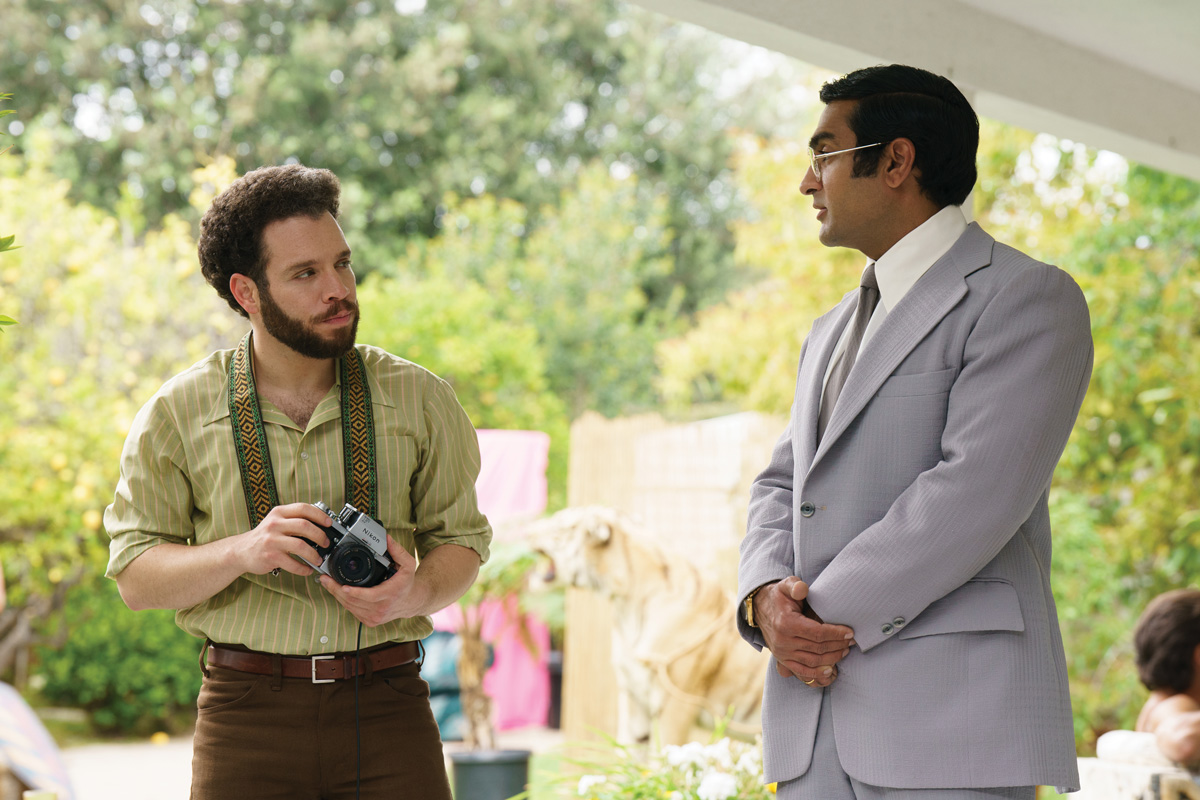 Has the drive for excess dropped away from the American Dream? Has it become something else now?
No, I don't think so. I think it ebbs and flows. I think that idea of the American Dream, where everyone can be what they want to be if you work hard enough, sort of ignores privilege and what you're born into and the obstacles in your way. It really ignores a lot of societal contexts that obviously affect every single person who lives here.
I think that idea of the American Dream, that you can make it if you really try, is definitely still part of it. What ebbs and flows is how much flaunting of success and how to flaunt success and how acceptable that is. Obviously in the eighties, it seems like the outward presentation of wealth was very cool. Now it's still cool, but in a different kind of way.
For a little while in the nineties, it became about dressing down with grunge, you really had to look like you didn't have any wealth. In the 2000s, again, the way that you show your wealth is different. It's more about really fancy sneakers and that kind of stuff.
It really changes, but that narrative about 'you can be whatever you want to be in America' hasn't changed. Growing up in Pakistan, looking at America, you certainly did have the sense that the streets were paved with gold. It really was like, if you can get there, you could do whatever you want. This idea of the American Dream really permeates through the entire world.
Do you feel like you are an epitome of that? Looking at what you've done, even over the last couple of years, you've become part of that fabric, right?
I've become sort of a symbol of the idea that anybody can become a success here. But honestly, I just feel genuinely more lucky than anything, I really do. It was like I was in the right place at the right time many, many, many times over.
In terms of people from Pakistan who've come here and made it in the entertainment industry, it's a very, very small group. So yeah, sure, I think I do represent that to some people. But it also is for every me who gets very lucky, there are many, many, many others who don't.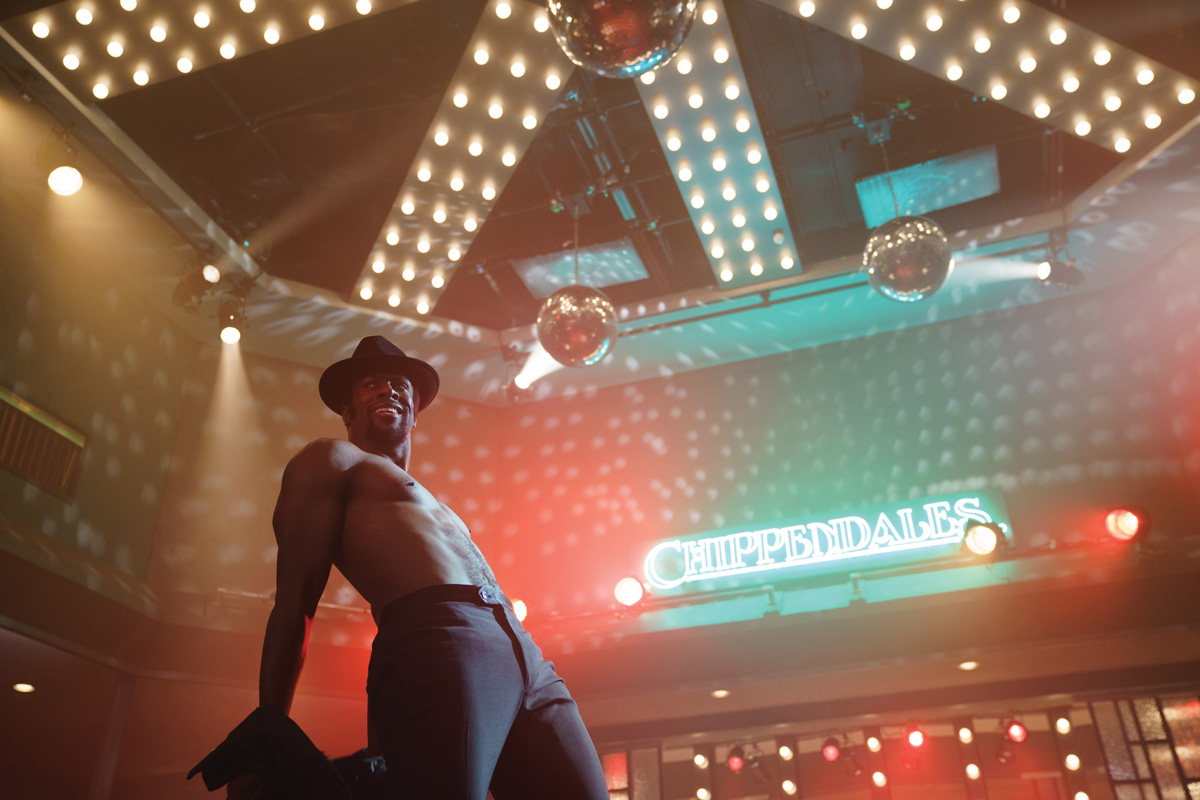 Speaking of that context, that was something setup in the show structurally, you show some of those initial hurdles really well, that latent racism as well. Have you found, even in your own personal journey, those hurdles along the way?
Certainly. I was here for 9/11, so I certainly had some stuff directed at me and I started doing stand-up comedy in America right after 9/11. That was certainly interesting timing. I had people say stuff to me obviously and so there's that blatant unignorable racism, someone yelling stuff at you.
But then there's also other kinds of racism, in the way that people might just look at you or discount you based on how you look or how you sound or how your name sounds. I certainly felt that.
In this industry, I've seen it change quite a bit. Obviously there's a long way to go, but when I first started auditioning, maybe 2007 or 2008, every single role I read for was a cab driver or a guy who works at 7-Eleven or a grocery store. So definitely early on, the roles that I auditioned for were very, very, very limited. I did obviously experience stereotyping there as well.
It's changed, but there's still a long way to go. You can really count on your fingers how many known South Asian performers there are in the American entertainment industry. There are very, very few of us.
Was that part of a drive for you to create your own material?
Well, definitely because when you do stand up, you're really at the mercy of other people. I had a specific path because I have a lot of Indian, Pakistani, Sri Lankan, Bangladeshi actors ask me, how do you break into the biz? I honestly don't know because, for me, the path was doing standup and just getting up in front of people and getting really good at standup.
My goal was always, at stand up, to be sort of undeniable. Anybody who sees me, even on an off night would say, 'Oh, he knows what he is doing. He's good at writing jokes, he's good at being on stage, he's good at delivering jokes'. That was always the goal.
The goal was never really to be an actor. My goals have changed and evolved as more opportunities have presented themselves. For me, I got to bypass some of that just because people didn't look at a picture of me and decide what I was like, I was on stage telling them who I was.
The way I could communicate my personality was really under my control because of me doing standup and initially, I got writing jobs before I started getting acting jobs and those were all based on my standup. All of the opportunities I've gotten have come from me being on stage telling people who I am.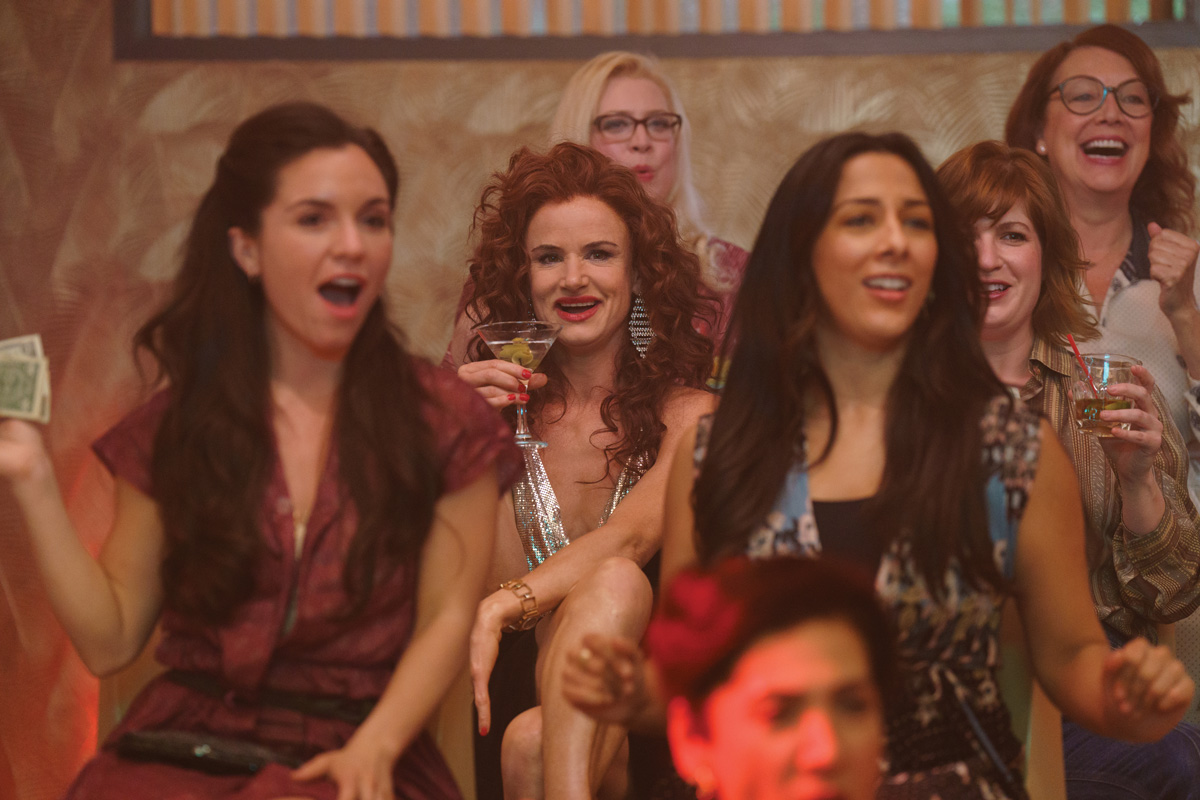 I was watching your performance in Welcome to Chippendales and it was really amazing. There was so much depth and complexity. You've got this sensitivity and nuance, but he's also an inherently dark character and you can see that coming through. There's this comedic innocence there as well. Was that a hard thing to let go of at the end of the day?
<Laughs>. That's such a good question. First of all, thank you. That's very kind of you to say. It always takes me a long time to prepare and figure out a character. This by far took me the longest to really figure out who he is and who he turns into because he changes a lot.
As the episodes go, he does turn darker and darker, and certainly towards the end of the series when he's really fallen in on himself, when he's become really hardened and closed off. It was a challenge for me to not feel like that when I was done shooting the scene.
It wasn't that I was Steve Banergy all the time, I was definitely not that. I certainly had no interest in method acting. I know some people live as the character for five months. I didn't want to, I wanted to come home, be with my wife and be present and a wonderful husband to her and just normal and a good friend to my friends. I didn't want to live like that.
However, if you're doing a scene where you're really angry or you're really sad, you're not pretending to be angry or sad, you are angry and sad and the body doesn't understand the difference between you being on camera or you feeling like that in your real life. So I certainly had problems getting out of the emotion of the scene sometimes.
I haven't had any sort of theatre training, I didn't go to theatre school. I've been taking acting classes now for about seven or eight years, but all my training was about getting there. It wasn't about how to get back to normal. So that was certainly a challenge for me.
I actually got to work with amazing actors like Annaleigh [Ashford], Murray [Bartlett], Juliette [Lewis], Robin [de Jesus] and Quentin [Plair]. I really leaned on them, especially Annaleigh, to tell me, how do you not feel like this? How do you go from feeling extremely sad or extremely angry to feeling normal?
I even asked the director, Nisha Gunatra, who directed a couple of episodes, for advice and she texted a very famous actor who I don't know and he helped me come up with some tactics on how to reset back to normal in between scenes. I wanted to be myself when I got home. I wanted to have a good time and it was challenging.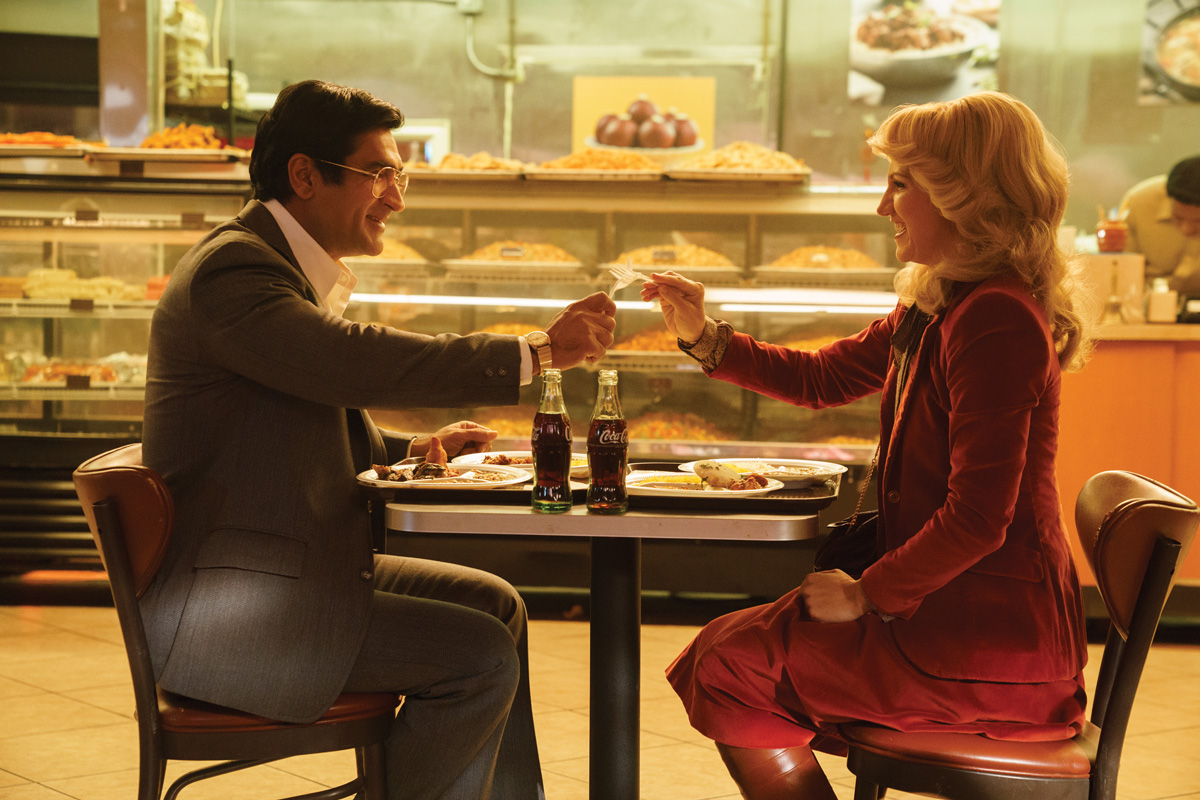 Most of us aren't going through that exact situation, but at the same time we're bombarded with a whole lot of emotional hype from the media and social media that probably triggers this response in our body that is not connected to what we should actually be feeling.
What tips do you have for letting go and resetting at the end of the day?
Well, what this actor said was, after every scene when you're done, take some time to enjoy the job that you did. Once you're done with the scene, sit and be like, I did a good job in that. That recontextualizes it. It makes you understand intellectually, a little bit emotionally, that what you did just then, was it real in some way? Or was it performance? Trying to take delight and joy in the work that you just did helps you break out of it.
The other thing is just thinking of really happy memories that would connect me back to myself. And then also sensations. I would eat something that I really enjoyed and that would get me back into my body and reset me back to normal. Now it's not healthy to eat like a huge slice of cake after every take, but things like that, doing things that I enjoy doing as myself, and not as any other character, is what really helped me.
I think you're right with social media, that's why I've basically left social media because you're at the mercy of the winds, it feels like. You see something that makes you happy, you see something that makes you sad. I don't think the human brain is meant to take in that much stimulus, even if it's all good. I used to tweet something and if all the reactions were good, even that would make me feel jittery and disconnected eventually. So I had to let go off it.
You might not be a method actor but there is still so much complexity and nuance in your character. Do you think your pathway through stand up comedy actually better prepared you for this kind of role, because you have to understand human psychology and timing and all the weird little details of what it is to be human?
For me, it has been really, really helpful. It has had benefits and it has had some traps too. With stand up, you're getting feedback right away so you're really reliant on an external entity, the audience telling you how you're doing. When you are acting, obviously the director is giving you feedback, but mostly you are the one. You have to train yourself to trust yourself.
In stand up, in a way you are sort of trained to trust the audience and obviously there's some trusting of yourself there too. But really you're looking to someone else outside you to tell you how you're doing. Whereas with acting, you're really your own best gauge. There might be times when a director says, 'Wow, that was a really great take', and you know yourself that it wasn't, that you pretended to be good, which is an interesting thing.
With stand up, what I learned was most important was I was at my best doing stand up when I was genuinely really present in the moment, where it really felt like I've done these jokes many times, but it really felt like I was discovering them again in the moment. There's a nimbleness to it and you're reacting to the audience in real-time. You're not a robo-comic, which is certainly a trap that I'd fallen into too.
But if you've had a lot of time on stage, the key to being really good at stand up, I think, is to really be present in the moment. That's exactly the same with acting. You can't plan what you're going to do next. You really have to be there, seeing the other person, listening to the other person. You're not thinking of the next line that you're going to say. It just comes out of you because you know it so well.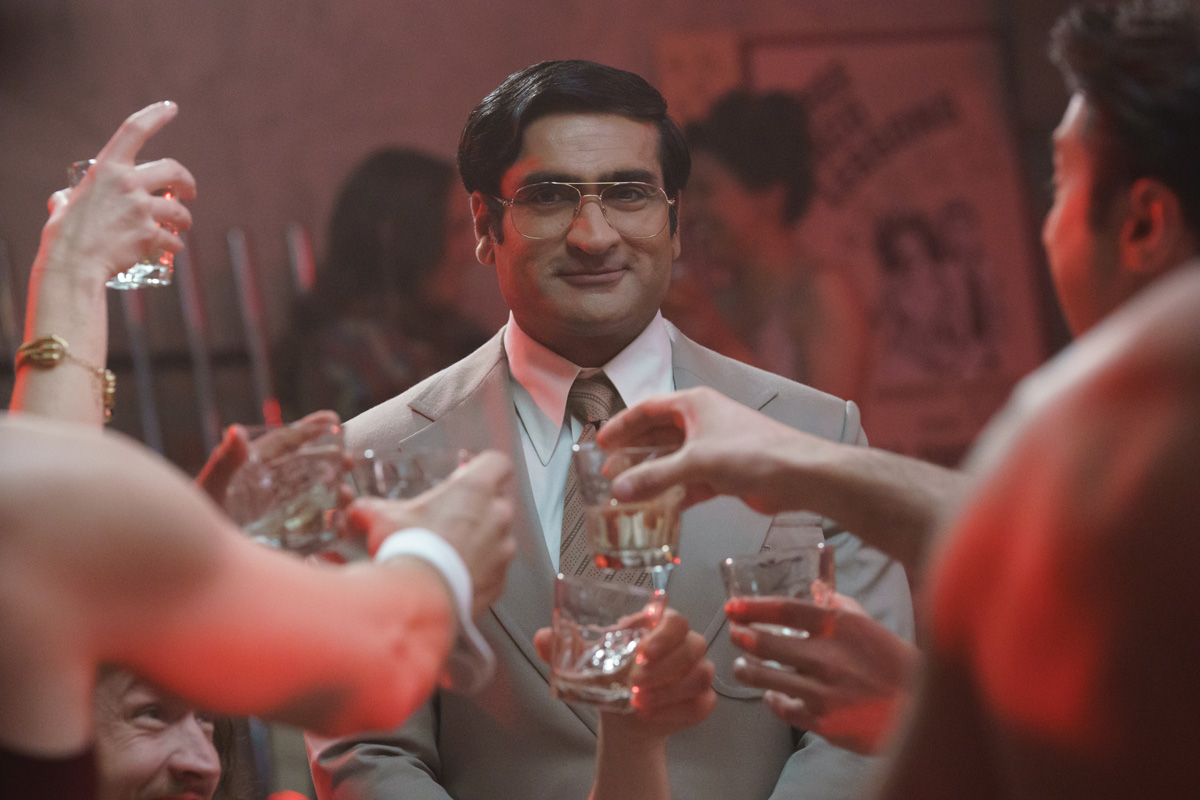 It took me a long time in acting to really get to that, to really understand that being present is the goal. The other thing that is different with stand-up and acting is that stand-up really is about control, you're trying to control the room. Whereas with acting, you really have to let go of control.
Do you have any sliding doors moments? Perhaps if you had gone into computer science?
Back when I was in high school, we had the British system so we had A levels the last two years, sort of like a pre-college. You choose four subjects and that's all you do. You only do four subjects for two years and based on those, you go to a college, you go to medical school or an engineering school.
I wanted to be a doctor, so I chose biology and chemistry as two of my four main ones. I come from a family of doctors. The first day of class I did something that this biology teacher didn't like and she was really, really ***** to me for a couple of weeks after that because she wanted people to drop her class. There were too many people in our class so she specifically would pick on me to try and get me to drop her class. And two weeks in I was like, you know what? I don't think I want to be a doctor that bad. I just couldn't handle it, the bullying every day from this teacher. So I quit.
And then when I was graduating, all of my friends were going to this one medical school in Karachi and I was so terrified of coming to America because I didn't have any more options left in Pakistan. I was so scared and really upset at myself for dropping that class, for not powering through.
I know that if I had gone through it, I would've gone to medical school in Pakistan. That's what all my friends were doing. That's what I would've done. And so that to me is really a sliding doors moment. If I hadn't done this little thing on that first day that upset that teacher. It was just me going, 'Huh?' She said something and I said, 'Huh?' And she said, 'Who said that?' So if I hadn't said that, 'Huh?' so many years ago, I'd be your doctor in Pakistan right now, for sure.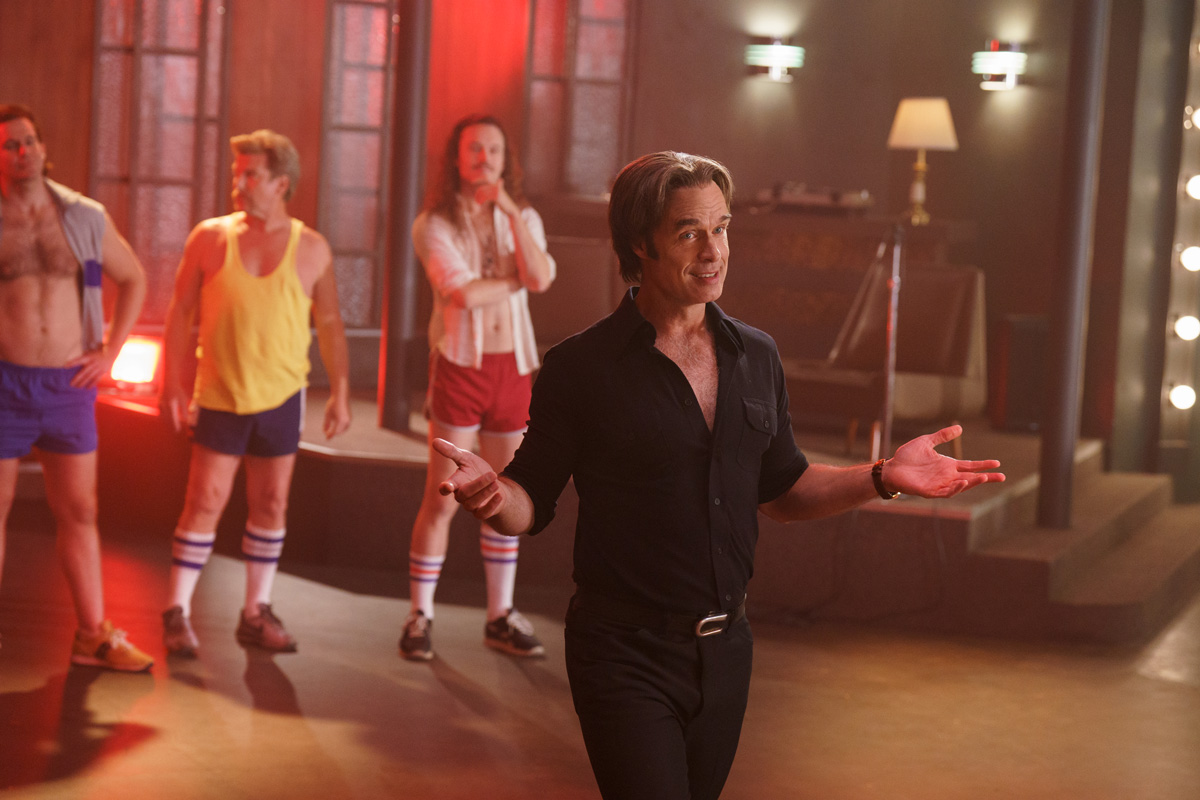 Life is so funny. I've got time for one question, so I'll make it a light one.
Are you gonna speak to me about the World Cup and how we beat you guys in the last game?
No, I'm gonna make a much lighter one than that. You studied philosophy and I think the show is really an exploration of philosophical questions around what it is to be human; the drive, the greed and human frailty. So my question is, what is the meaning of life?
Oh my God. I think the meaning of life to me is community, relationships with other people, what you create in friendships and in your relationships with other people. Your relationships with other people, personally and larger as a community. The world that we all get to create together; I think that has to be the meaning of life.
Catch Kumail Nanjiani in Welcome to Chippendales, streaming on Disney+ from 22 November.