If the 'Speed' era Keanu Reeves came up to you right now and shouted in your face; 'Pop Quiz; what is it that you like about wine?!' What would you answer?
Well, it probably might take you a few moments to recover from the shock of seeing Keanu so young again – and the fact that he'd obviously traded in his John Wick look which has been working for him for a while now. But, once you've come to terms with those reality-bending concepts, you could put aside a little time to seriously consider what it is that makes a wine enjoyable for you.
Is it the fragrance? Or the potency? Or the colour? Or the tension? Or its purity? Or a combination of some or all of those attributes? Though Keanu might think there is a right or wrong answer to his question, he'd be the one who is wrong because there isn't a binary solution. Different people like different wines for different reasons – and they're all correct.
'The One'
But what if you like potent wines with bold colour while your friends are purity, tension and fragrance fans? Surely someone's going to miss out on their favourite! Now normally, this might is quite probably turn out to be the case. But every now and then something very special happens in Wine Land: a vintage comes out that has everything for everybody. These wines are rare, not through lack of trying as every winemaker hopes for the perfect vintage. But for in order for a vintage to exceed everyone's wildest dreams; everything has to fall into place perfectly like temperature, dryness, sugars and acidity in a completed Rubik's Cube puzzle of glory.
Incredibly, Te Mata Estate has just had one – the 2021 Vintage – and everyone in-house can't help but refer to it in hushed, respectful tones as; 'The One'. This is because, by quirks of fate and good management, everything fell exactly into place with The One. Even in the context of the recent strong vintages at Te Mata, The One is something else because it was mostly the result of an exceptional year weather-wise. 
How The One became so singular
The 2021 Hawkes Bay winter was the warmest on record in New Zealand and very dry which led to the earliest budburst in Te Mata's history. Whatever rain that did fall fell at exactly the right time to recharge the soil and grow some healthy, albeit low and full canopies. Then, soon after flowering, the rain stopped enough – i.e., between December through to February – to create mild levels of water stress. This stress of course is a vital factor in flavour development, making that year even more concentrated than usual. Add in the very small berries on both whites and reds and Te Mata had significantly lower yields than normal, both in cropping rates and juice. As a result, their whites have great concentration, intensity and tension, with wonderful natural acidity, and the reds are deeply coloured with plenty of extract and layer upon layer of fruit purity. This means the 2021 vintage has high definition wines with strong and elevated 'varietal' impact.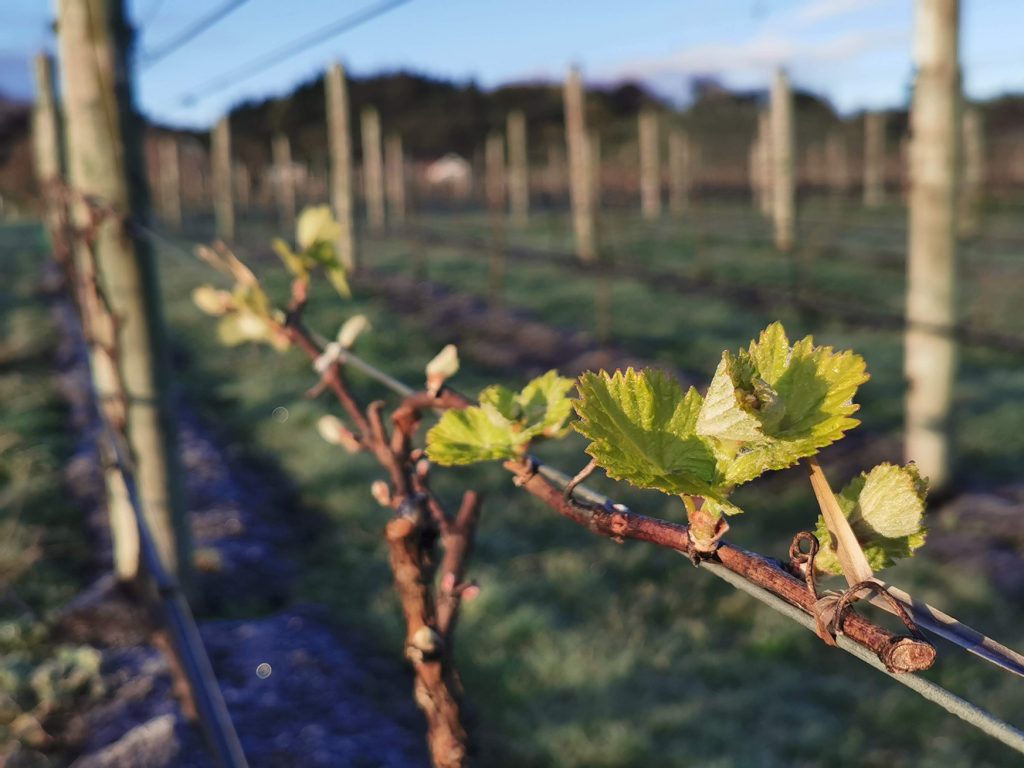 Above average heat summation followed by a tapering of Growing Degree Days over late January and into early February also led to the retention of the natural early harvest acids, adding to the wines' varietal expression, balance and wonderful length.
So the Te Mata 2021 Vintage has wines with something for everyone; strong fragrance, tension, purity, power, and persistence – the only question left for Keanu to ask is; 'Pop Quiz: do you have the patience to wait for The One to come out?' 
Considering that the first wines from this Te Mata Estate 2021 vintage are already on the market – and the 2021 Showcase reds are just about to drop, then the universal answer very likely is; 'Let me at 'em now!'