If you are worried that out of control global inflation might be eroding the value of cash and are looking at other investment options, now might be the time to stock up on some wine. Sure, people will bang on about gold, Bitcoin and property, but some wine investors are making a fortune from buying and holding – especially when the supply and demand side is always changing as people drink through the vintages. Of course getting a wine cellar isn't just about storing an investment. Even a few years of maturing can have a dramatic impact on the flavour profile of even the cheapest bottle of wine. Penfolds Global Ambassador Jamie Sach gives us a sneak peak at his cellar and potential superannuation plan.
Can you talk about some of the changes that you've noticed over the last 18 months in terms of how we're consuming wine?
Given that the restaurants were probably hardest hit by the Covid pandemic, people are consuming more wine at home. They're also consuming better quality wine at home, as a way to treat themselves for not being able to go out for such a long time.
A lot of restaurants have pivoted to supplying food to people at home and perhaps even introducing them to new wines. Many winemakers, including ourselves, have been doing Zoom, Instagram Live and Facebook Lives to engage with consumers in different ways. In that way, it's been exciting. I don't necessarily think that the styles of wine have changed but people have been treating themselves to a higher quality wine at home.
On a Saturday night, you might be reaching for something over the hundred dollar mark just as a way to treat yourself, because you've been stuck at home and you're not going anywhere. Now that the restrictions are lifting, we are starting to see the on-premise business come back, which is great. I come from a restaurant background, so I certainly feel the pain of all those people working in hospitality. It's been a rough ride for them.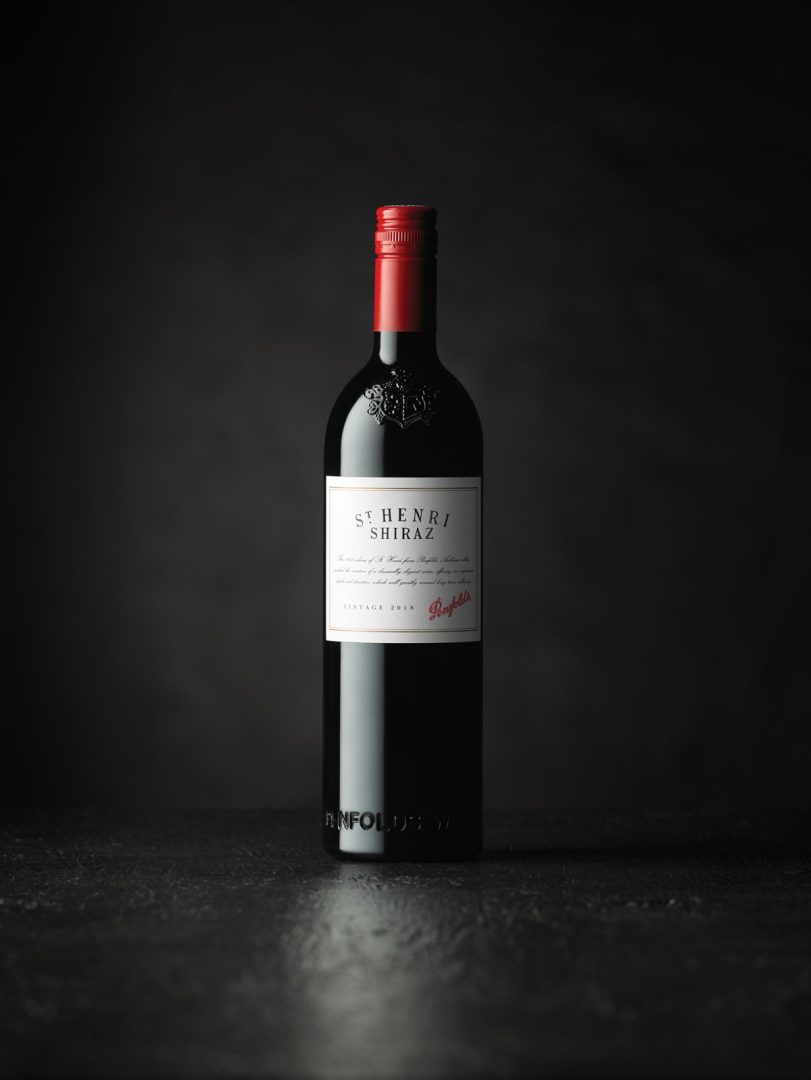 Have you noticed that with more at-home dining, it has opened the door for more consideration for cellaring?
Yeah and you don't even need to spend a lot of money on a cellar! You can buy yourself a Vintec. I encourage people to contemplate doing that. If you're going to invest in some high end wine and you would like to put a little bit of bottle age on it, then you do need the right conditions for storing them.
Here where I live in Adelaide, we often get hot spells that are 40 degrees plus, often five or six days in a row, so your wine isn't going to last very long, even in a broom cupboard or the coolest part of the house – it's not ideal.
You've really got to splurge, either in a cellar or a little wine fridge. I started with a wine fridge and now I have two quite big wine fridges that are tucked away in my living room because I don't actually have a cellar at my house. In Adelaide, even if you do have a cellar, the temperature can fluctuate quite a bit between winter and summer. So for optimal storage, I'm a big fan of the wine fridge.
That blows out my plans because I had imagined that I'd need to dig things out and get some stone archways.
Do that by all means. In New Zealand, you don't have to worry as much about those extreme temperatures and the impact of half a dozen days of 40 degrees plus. But in Adelaide, that can really warm things up, even in underground cellars. The trick is to just do the best you can. People often say to me, I want to buy a wine fridge but I have nowhere to put it. And I will say, just get a styrofoam box and put your wine in that and then find somewhere in your house where the temperature is really stable, with minimal fluctuation and where it's not impacted by the air conditioning coming on and off with you going in and out of the house. That is usually somewhere in the centre of the house, perhaps a spare room in a closet.
Minimising the fluctuation is also important, especially if the wine's bottle is using a cork closure, because that change in temperature expands and contracts the body of the wine and puts pressure on the cork. Eventually the cork wears out and stops doing its job. The purpose of cellaring is just to give the cork and the contents of the bottle the opportunity to age gracefully in optimal circumstances and the cooler it is, the slower the wine age.
My Vintech is set at 12 degrees celsius, the wines are never being moved and it only goes off if there's a power outage or something like that. I expect those wines to age very well and gracefully for a long period of time. If I had them in a shoe closet in my spare room instead, where I'm going to see a little bit of seasonal temperature fluctuation, the wines will still age okay but they'll probably be a bit more advanced than the ones that I have in my Vintech.
When you say 'advanced', what do you mean by that?
Wines change and evolve with time. You can think of a wine as almost having a life expectancy. If we take a wine like Grange, a flagship wine can easily go for 50 years as long as it's been cellared correctly.
For example, let's say the wine has aged 50 years and at some point it will reach its peak drinking age. If it has been cellared perfectly, that will happen very slowly and it will slowly evolve those matured characters. Now, everyone's a little different as to where on that continuum they have their optimal happiness, I call it the curve of happiness. At some point in time, wine will increase until you've got the absolute peak enjoyment that you are going to get out of that bottle. Then it will kind of plateau along for a few years, where it's just looking magnificent before it finally kind of ebbs away into its afterlife. We think of it as the primary, secondary, and tertiary phases of life expectancy.
Somewhere in that secondary phase is where most people will get a real kick out of the wine. Now, some people prefer drinking wine when it's really young, in which case, great, just buy it and drink it if you like that upfront primary fruit. Grange is very lovely to drink even when it's just on release. But for most people's palates, they're looking for a bit of maturation character and a bit more complexity that comes with time. That might be 25 to 35 years on that time continuum.
And then from 35 to 50 years, it's going to be ebbing away into the tertiary phase where you get more saddle leather, earthy on the floor, truffles, mushrooms, pan scraping; those are the sort of descriptors that we start reaching for and the wines getting into that phase of its life.
Can you talk about the difference when you get something on release and it has that upfront flavour you're talking about? How would you describe that peak maturity and the difference in flavour profile?
Think of it as like melding. We don't release Grange until it's already had four years' worth of maturation. It spends between 12 and 18 months, usually closer to 18 in barrels, and then we use brand new American oak barrels to mature Grange. It will then be in a bottle being matured for another three years, before it goes on sale, meaning its already settled down in the bottle.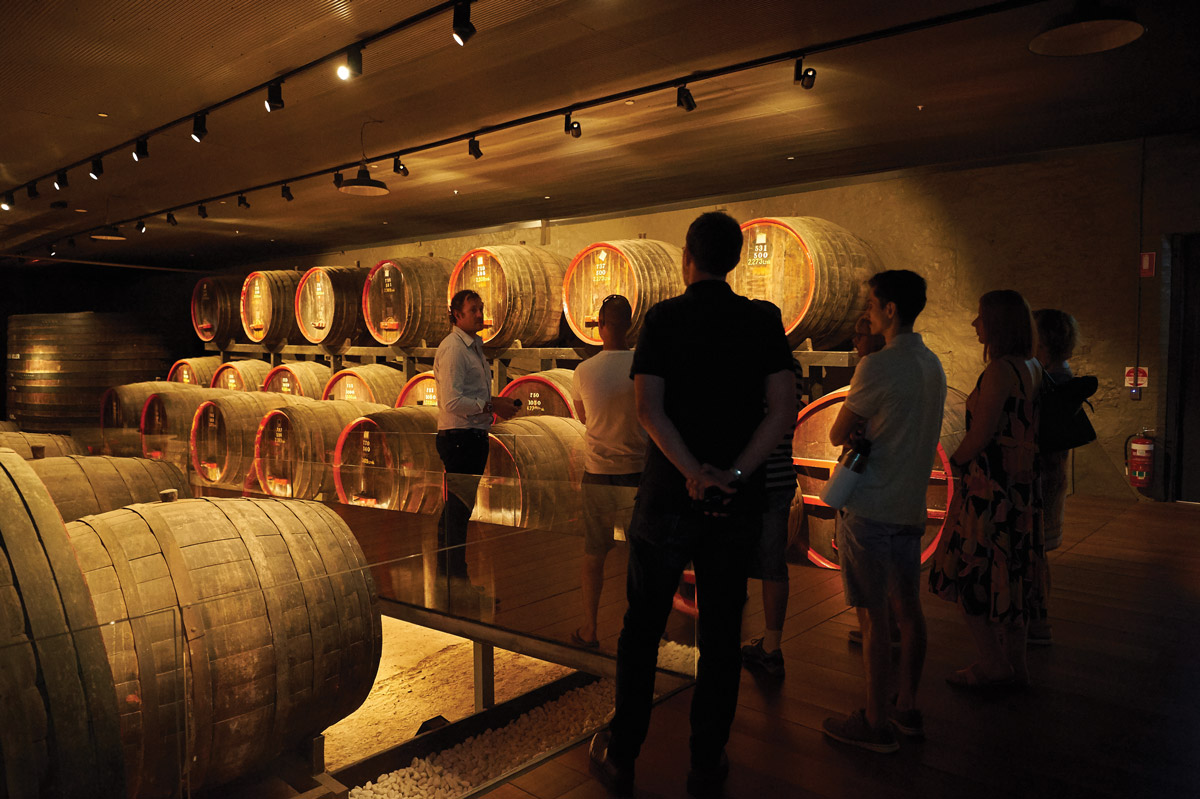 Typically with a youthful wine like Grange, you're going to reach for primary fruit descriptors. You would describe perhaps plums or punnets of dark fruit. You may also be thinking chocolate, you might even be thinking espresso coffee. You may also see some of the oak characteristics coming through as well. They're going to manifest themselves like a sweet cedary vanilla pod, almost creaminess that will come through from the oak maturation. When the wine is young, you can almost compartmentalise some of these things so it's like a checklist.
If I saw those characteristics I think that I would think that would be an oak derived character. So it's still a bit elemental, but with Grange on release, even though it is still very primary, it looks very complete, rounded, plush and generous.
Over time, what you'll see is those fruit characters, the descriptors that you're reaching for perhaps start to change a little bit and you might be introducing some more cooked fruits, perhaps even Christmas cake-like characters, things that will emerge slowly as the wine starts to mature. The oak will become less prevalent because it's now being really consumed by the fruit from the grapes. So everything's starting to meld together.
You get to a sweet spot, with wines like Grange, you might be looking at 25 to 35 years where you have this really sweet spot. There's still some fruit sweetness characters, primary fruit characters there, but the tangible benefit of maturation is becoming apparent and you're starting to see more complexity, it's taking longer to work out what's in the glass. We recommend people serve it in a really big glass and swirl it. By swirling it, you are releasing more of the aromatics and you are able to sit on it for a while and let it talk to you. You can let it evolve and jump out of the glass at you, because it will change over an hour or so.
If I am pouring a good wine like Grange at home with friends, typically I will have two glasses in front of them and say, 'Look, the big glass has got the Grange in it and the small glass has a stunt wine. Drink all of the stunt wine that you want, but if I see you scull the Grange, you're not coming back and you're not getting a second pour.' I make them hang on to it. I will pour it just before the main courses turn and everyone can taste it by itself, then you can have it with food.
Now, ideally, if we're bringing cheese out at the end of the meal, they'd still have some in their glass. They can just see what's happened to that wine as it's changed over an hour or so. It'll start to express different characteristics. They're like living things and I always keep coming back to the fact that a wine is a reflection of the place where the grapes are grown, the skills that the winemaker has used. It's a combination of all of those things; it's the weather from the season, the photons from the sun hitting its atmosphere and the photosynthesis of the grapevine, it's all tied into producing what's in that glass. And so they're almost like little time capsules.
When you're opening up a Grange that's 40 years old, you're looking at something that was crafted by these elements. It is still evolving and changing, even in the glass. That's what's so evocative about wine, it's one of the few products that does that – giving you a glimpse back in time.
Have you ever been surprised by anything you've tasted after it's reached that peak and compared it to tasting notes when it was fresh?
They change a lot. I always say to our guys, 'Look, the tasting notes that we write when the wines are released, they're only good for a couple of years'. Because with Grange, maybe they'll hold true to the descriptors for five years or so, but after that, the wine starts to change. The notes that we wrote five years ago are no longer really of many benefits, certainly not the descriptors in those tasting notes.
Now, of course, nothing like the analysis or sourcing changes, but the descriptors that we use will definitely change with time. Sometimes you go, actually, that was a vintage that maybe we should have made a bit more noise about. They're what I call the sleeper vintages.
When I came to work for Penfolds back in '99, we released some big wines around about then. We released a '96 Grange, a couple of years later the '98 Grange, and then '99 were all fantastic wines. I'm looking at 1994 thinking, every bottle I've ever opened of 1994 Grange has been amazing, but no one ever raves about 1994. Why is that? I don't know what it was. You look at all the vintage conditions, it looks like a great year, but no one was raving about it. But here we are, however many years later, and I'm looking at those '94 wines thinking they're absolutely stunning. And you can buy them for half the price of the great 1990 or the '91 or the '96.
So there's definitely vintages out there that perhaps don't get all the accolades at the beginning, but then down the track, they really pop their head up and say, look at me. '78, a classic. '71 and '76 won all the gongs back in the day, but give a bottle of '78 any day – a fantastic wine.
Is there anything that's in your cellar at the moment that you're having a psychological battle with yourself over opening?
In my Vintec, the stuff that I've got in there is all pretty top-shelf. So you think, 'When am I going to have an occasion where I'm going to of want to open a bottle like that?' A lot of it is sitting in there as my superannuation. I'll probably end up just selling it one day, but there are a handful of wines that I definitely want to drink on special occasions.
I do have a soft spot for Champagne and one of my most prized possessions, I've only got one bottle left, is a 1996 Salon, it's quite a famous producer of Champagne. That bottle's probably worth a thousand dollars now. It was a gift from a friend a long time ago and I'm just waiting for the right occasion to drink that. Maybe it'll be at the end of my never-ending renovations.
So you're okay with the speculation side of things?
I like to call myself a drinking investor, so I'm putting these wines away for, if something happens and I really need the money, I know I can liquidate those assets, but hopefully, that never happens and I can drink them instead. They're there in case, and like I said, a lot of these great wines which I've got a bit of tucked away, they're not going to reach their peak drinking until they're 25 to 35 years of age. And most of the wines that I've got are a little bit younger than that.
So wines as an asset are appreciating pretty well on the Australian market. Grange in particular is going really, really strongly on the secondary market. I wish I had more fifties Grange because they just keep setting records all the time.
I've got no problem with wine being an investment. I know people that are quite strategic about it that they buy twice as much as what they intend to drink and then hold it until such time as the value of the bottles is doubled and then they sell half of what they bought and drink the rest for free.
There are different ways of going about it. I'm hopeful that I'll get to drink all of my wines and I won't sell any more of them, but occasionally, when money's tight, at least I know I can reach in there and pull something out.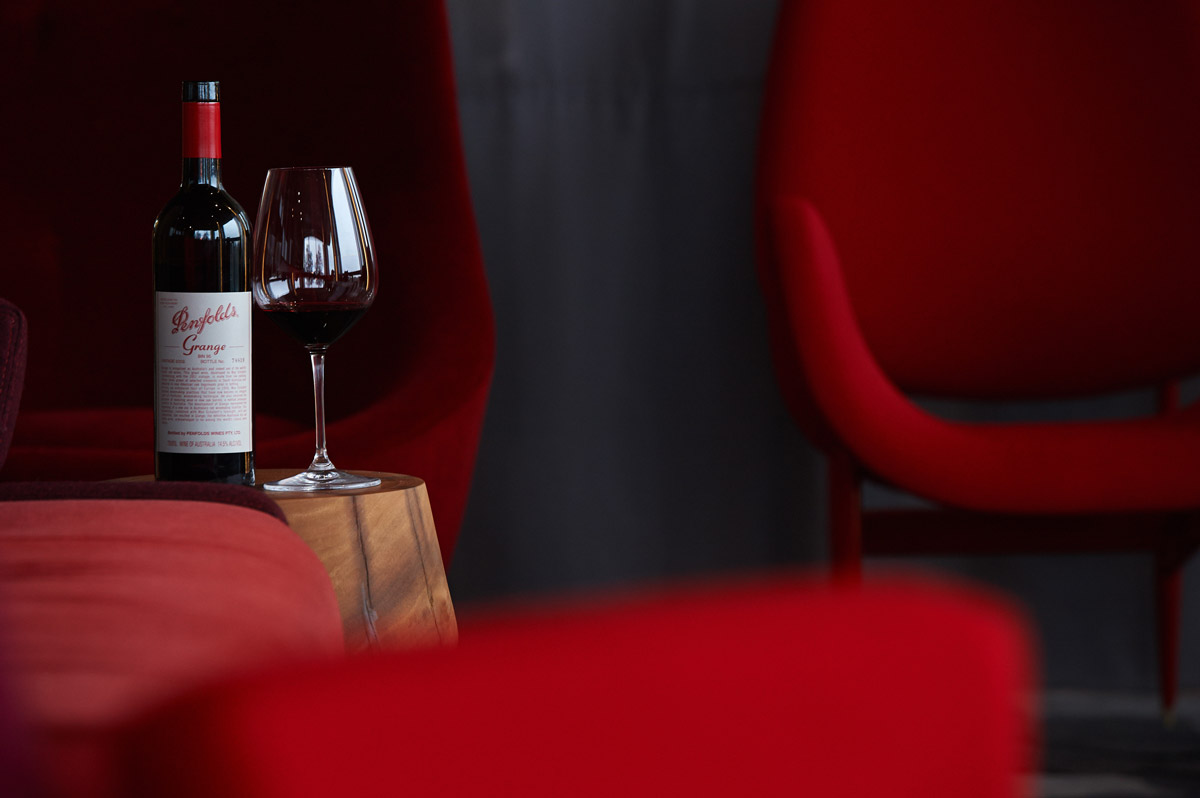 If I wanted to get started now, what would you recommend?
St. Henri is a wine that I think is exceptional, and has an amazing cellaring potential. The 2018 vintage, which is our current release, is an exceptional vintage as well. St Henri and Grange for 25 years were the same price. It was developed in parallel to Grange in the 1950s and it wasn't really until the late seventies, early eighties that the price of Grange began to really accelerate on the back of a bunch of international accolades and people really starting to see just how unique the wine was.
St Henri, which was a bit more of an old fashioned style of wine. Claret was a classic. It didn't spark the imagination in quite the same way, but I think now when you look at it, St Henri, being just over a hundred dollars a bottle and Grange being $950 a bottle, to me, Grange is not nine and a half times better than a St. Henri. They're just different styles of wine.
If I was building a cellar for my kids, in fact, I've got quite a few bottles tucked away for them already, St. Henri is definitely one to go for. The other one that I'd be looking at is Bin 389, which also has a really good track record for cellaring. It's often called the baby Grange, because it captures the parcels that had narrowly been included in Grange before.
The Bin 150, which is our Marananga Shiraz, it's the subregional wine from the Barossa, definitely worth getting hold of; that's a stunning, stunning wine. I would argue that's probably got 35 to 45 years of aging potential.
There's a lot that you can go to. Almost any Penfold wine will age for 20 years, if you put it in a cellar, even the Koonunga Hill. Koonunga Hill Shiraz Cabernet, which is the entry-level Penfolds wine, I've got a couple of those in my cellar that are 25 plus years of age. Occasionally, I like to surprise people and I'll decant it and serve it. People are thinking that I've pulled out an old bin wine and some people might even guess that it's a Grange; actually it's a $12 bottle of Koonunga Hill, because they just age really well and they look proper like proper Penfolds wine.
I said to somebody the other day, 'you don't need to have a platinum credit card to drink well at Penfolds'. You can buy really good quality wines at lots of different price points in the Penfolds portfolio. It just so happens that Grange, our flagship, which really underpins the whole Penfold story of winemaking and innovation, is our most famous wine. But there are lots and lots of other fantastic wines that represent great drinking and great cellaring potential within the range as well.
So you wouldn't get mad if I tried to cellar a $12 bottle of wine?
No. I mean, don't try to make it last too long, but if you pick up a Koonunga Hill Shiraz Cabernet, grab a few bottles and then taste them periodically. Have one on release, because they are designed to be drunk young. But then put a couple down and just see what it looks like after a year, what it looks like after two years, and you'd be very pleasantly surprised.