Good news! The 47th Yalumba Signatory has finally been announced as part of the release of Yalumba's 2016 The Signature Cabernet Sauvignon & Shiraz due in March. This time it is Head of Winemaking, Louisa Rose, who takes the honours as the representative of the Australian family-owned winery for the year.
Becoming The Signatory at Yalumba is a highly valued award at the company. The wine means so much to the culture and lives of everyone associated with Yalumba because of the personal connection that each vintage holds. Although, there was little surprise that Louisa was to be the recipient this time, as she has been with Yalumba since 1992 and is highly regarded there – and beyond. Yalumba proprietor, Robert Hill-Smith, even went as far as to describe her efforts as beneficial "to the whole Australian wine industry." A fact backed up by Louisa serving as chair of the Australian Wine Research Institute and Grand Master of the Barons of Barossa.
Annoyingly for Ms. Rose, the announcement of her ascent to the pantheon of greatness within Yalumba has been delayed by over a year now – first by the bushfires that raged unchecked throughout the Adelaide Hills at the end of 2019, then by everyone's favourite coronavirus pandemic, COVID-19. Still, where there's a will there's a way, and the good news was spread this year courtesy of a livestreaming of the event for interested parties.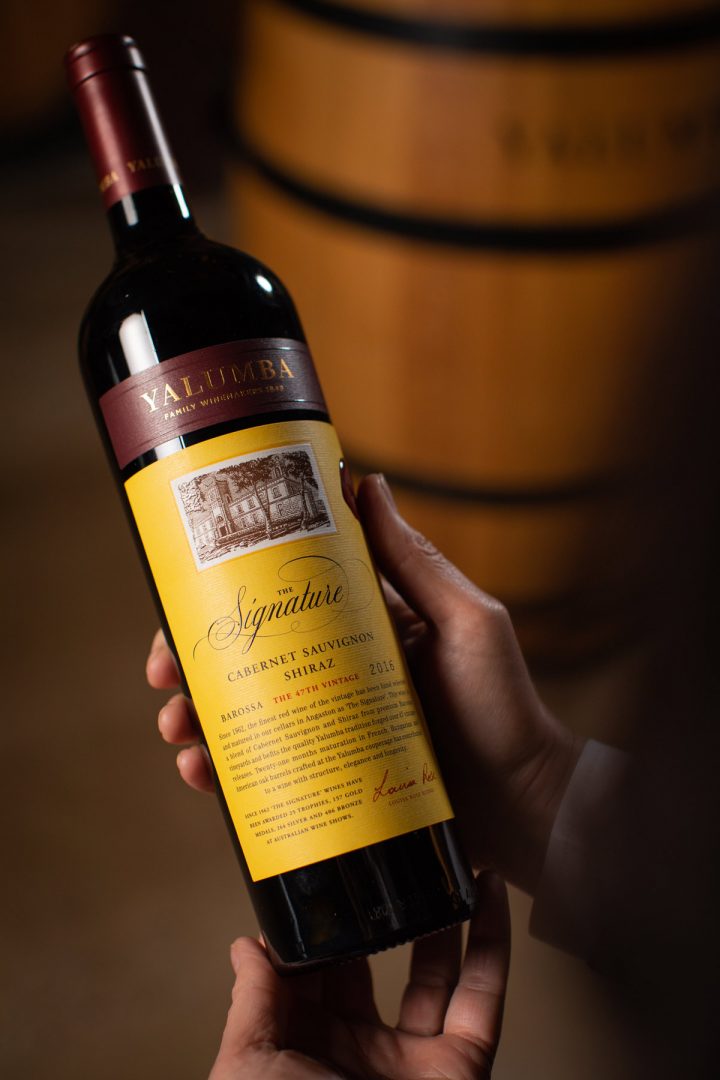 The even better news is that the 2016 The Signature Cabernet Sauvignon & Shiraz is a cracker. A moderate South Australian winter led into a warm, dry spring which gave a somewhat sedate start to the growing season. Some good rain hit at the end of January which was very timely for the ripening fruit. The warm summer and autumn days were then offset by cool nights which has led to a powerful concentration and length of flavour.
A very deep, dense, red in colour. Aromas of redcurrants, perfumed cedar and savoury, dried herbs. This Signature blend shows precise aromatics and has a rich mid-palate with exotic florals, cranberry complexity and dark chocolate. A full-bodied complemented with a long, flowing, precise tannin profile. A superb wine that truly reflects the generosity and refinement of the 2016 vintage and the 2016 Signatory herself. Pair with beef tenderloin and blackberry dressing or mushroom bourguignon.