All Mads Mikkelsen needs to do these days is get dressed in a layered black suit and smoke a cigarette while walking to a Zegna show in Milan and he's in the news. Sure, he might be considered one of the most versatile and talented actors around with a CV that includes Casino Royale, Hannibal and Rogue One but there's some other x-factor at play that seems to inspire this level of fame. A kind of effortless cool. He's got the chops but he doesn't need to try too hard to prove it.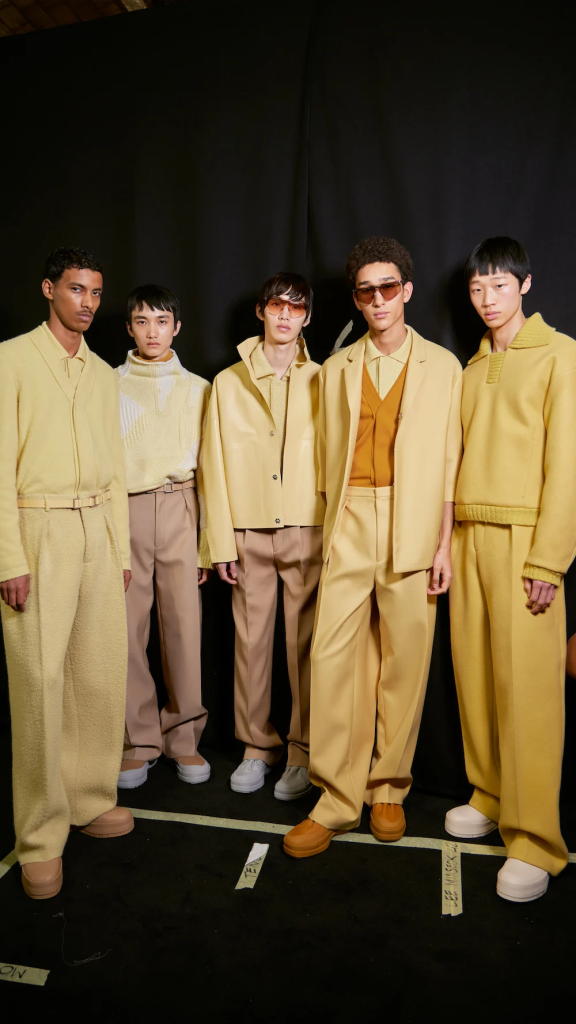 And it is my thesis that he shares this trait with the very collection he was off to see when the paparazzi got their own catwalk show with him. The 2023 Zegna Winter Collection "The Oasi of Cashmere" is a masterful showcase of the latest in fabric development and tailoring. It's not glitzy for the sake of being glitzy. On the surface, it is not trying too hard but look a little closer and you will see a history of masterful material innovation. Led by Creative Director Alessandro Sartori, the collection is a homage to the house's century-old nature reserve and the aim is to broaden the use of cashmere beyond traditional knitwear. This was achieved by creating a range of fabrics, including bobbled casentino, fluffy pile, bouclé, melton, light flannel, and more, with 70% of the runway garments being made from cashmere.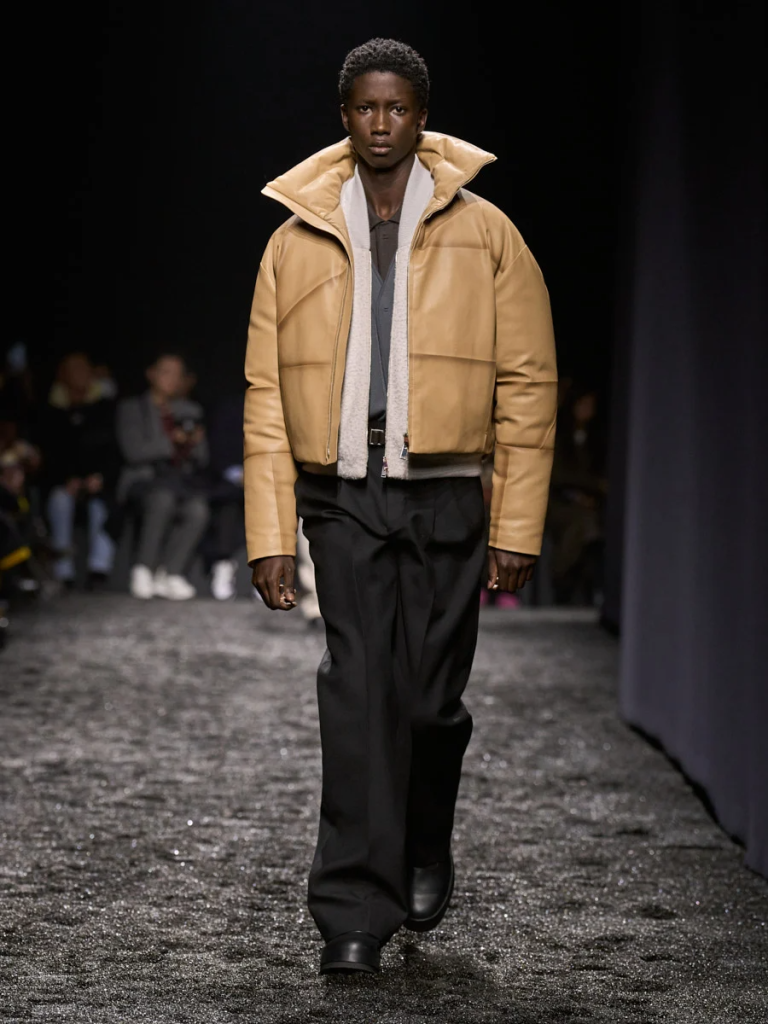 Sartori has also used recycled Zegna wool and manipulated cashmere to create a wide range of silhouettes and styles, including chore coats, tailored jackets, short-sleeved jackets, raw-hemmed collarless jackets, 10-ply knits, and cashmere-flannel shelled down outerwear. Sartori has successfully demonstrated how to manipulate the rigidity and heft of the materials to create pieces with an apparent structure that seems entirely freestanding on the body, with no padding or canvassing. The silhouettes combine a wide leg-shape and a more form-fitting top half, and the collection also includes an impressive hand-folded and painted leather jacket padded with down, worn over a cashmere casentino shacket. The 2023 Zegna Winter Collection really is a testament to Sartori's technical expertise and eye for excellence. It is the perfect blend of fashion hardware and software, demonstrating his ability to create a wardrobe of pieces that will work together for a timeless and sophisticated look.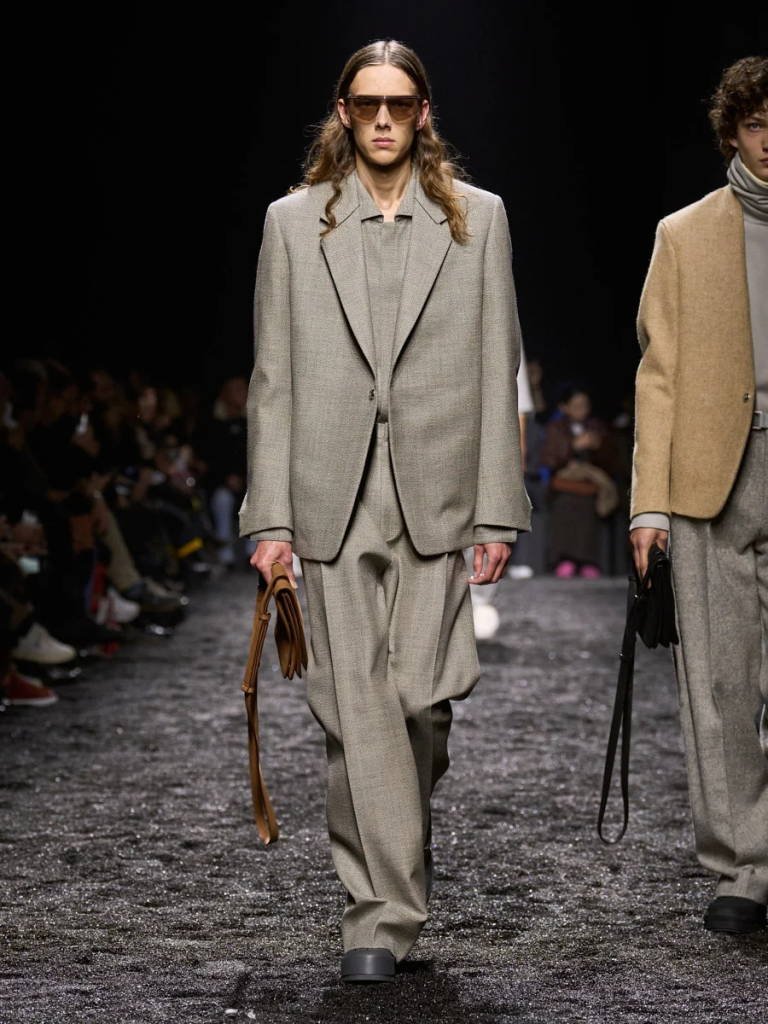 As well as our man Mads, the launch was also attended by VIPs such as Tawan Vihokratana, Salvatore Esposito, Rejjie Snow, Race Imboden, Michele Riondino, Lorenzo Richelmy, Jorge Lopez, Ivanna Sakhno, Friedemann Vogel, Fai Khadra, Eva Herzigova, Daniel Bru, Bloody Osiris, Andrea Dodero, Alessandro Piavani, and Alessandro Fella. 
The next collection from Zegna will be unveiled in Paris in February, a result of a two-year collaboration with Greg Chait of The Elder Statesman.