As you've probably noticed if you're a regular follower, here at M2 we simply can't resist a random brand crossover, from the predictably cool (such as Ray Bans collaboration with Facebook on smart glasses) to the wonderfully weird (TAG Heuer's bizarre Super Mario watch link up). It's fitting that, in the era dominated by Marvel movies where characters are constantly jumping in and out of each-others stories on screen that the same is often taking place with prominent brands in the real world. The latest on our radar definitely falls more into the bizarre category, as home gaming giant Xbox have linked up with iconic Italian fashion label Gucci to create a… well, interesting looking special edition of the Xbox Series X.  
The limited edition collaboration, no doubt strategically arriving just in time for the hectic Black Friday/Christmas period when just about everyone is making terrible decisions with their money, is one of several 'high fashion x gaming' crossovers to come about in the last few years, including a Balenciaga Fortnite skins range and a Louis Vuitton partnership with League of Legends. I must say, the concept of esteemed fashion houses identifying gamers as a potential target market feels like a strange play, given that most gamers I know barely change out of a hoodie and sweatpants but hey, maybe the times are changing.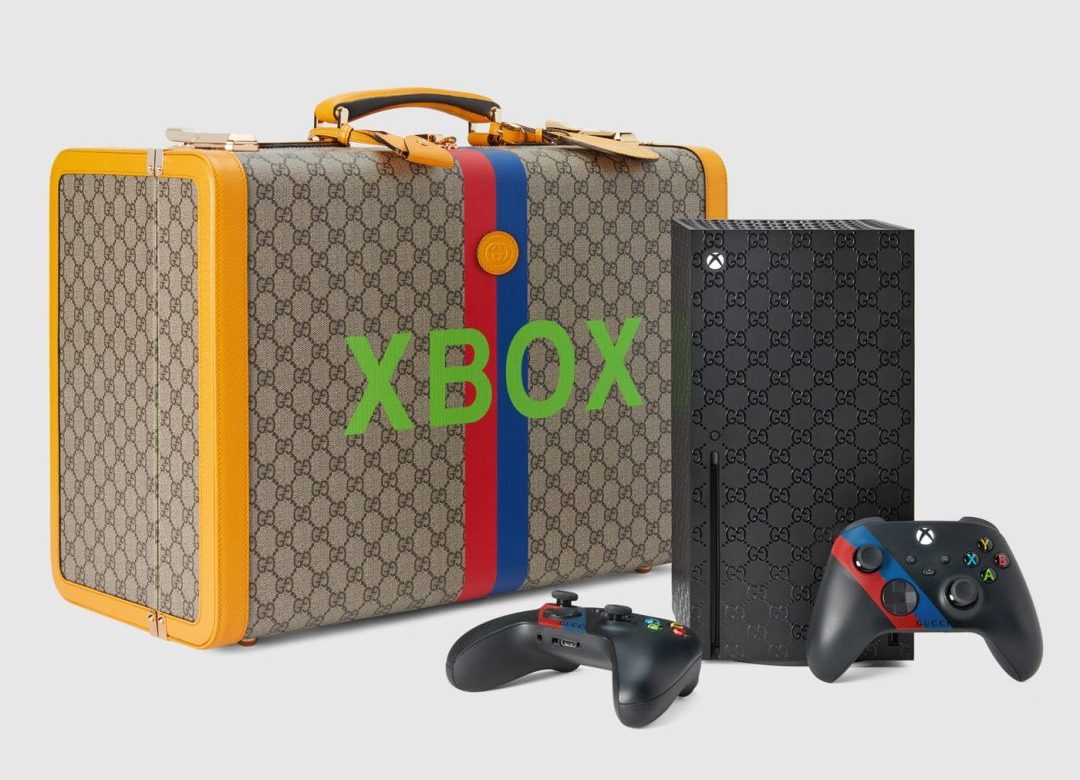 Anyway, back to the matter at hand here, the Xbox by Gucci is essentially a regular Xbox Series X but with a pretty sick looking 'double G' patterned skin adorning the black exterior. The bundle comes with a pair of quite cool Gucci branded controllers, a subscription to Xbox Game Pass Ultimate and an incredibly conspicuous (and far less aesthetically pleasing) branded suitcase to lug it all around in. Only 100 of the limited-edition models will be made available and the bundle is currently priced at an eye-watering $10,000 USD (over $14,000 NZD) which, for context, is around 20 times what your standard Xbox Series X is retailing at currently. Still, anyone who can justify dropping a five-figure sum on a gaming console to themselves, their spouse and their accountant probably isn't all that fussed about the lack of value here relative to the less excessive option. If the staggering price tag and immensely 'bold' design of that briefcase hasn't turned you off, I'd recommend making space under your TV now as only 100 available set to go on sale in Gucci stores on November 17th, you'll have to get in quick. 
Images courtesy of Gucci.