Dubbed the "Boat Tail", Rolls-Royce has pulled out all the stops for an unknown client to create their dream car. There are clues and rumours as to who this might be, which we'll get into later, but let's take a look at this insane $28 million Rolls-Royce a little first.
Only three of these beauties have been made and appear to be based upon the Rolls-Royce Dawn. It's 19 feet of pure four seat luxury, with a fold out table and umbrella out the back. With a button press, its roof can also be entirely removed. The large rear section flips and turns to reveal a double refrigerator specifically designed to house the clients' favourite vintages of Armand de Brignac champagne. Bottles can be rapidly cooled to precisely six degrees – the optimum serving temperature of the preferred vintage. This is our first clue as to who commissioned this vehicle.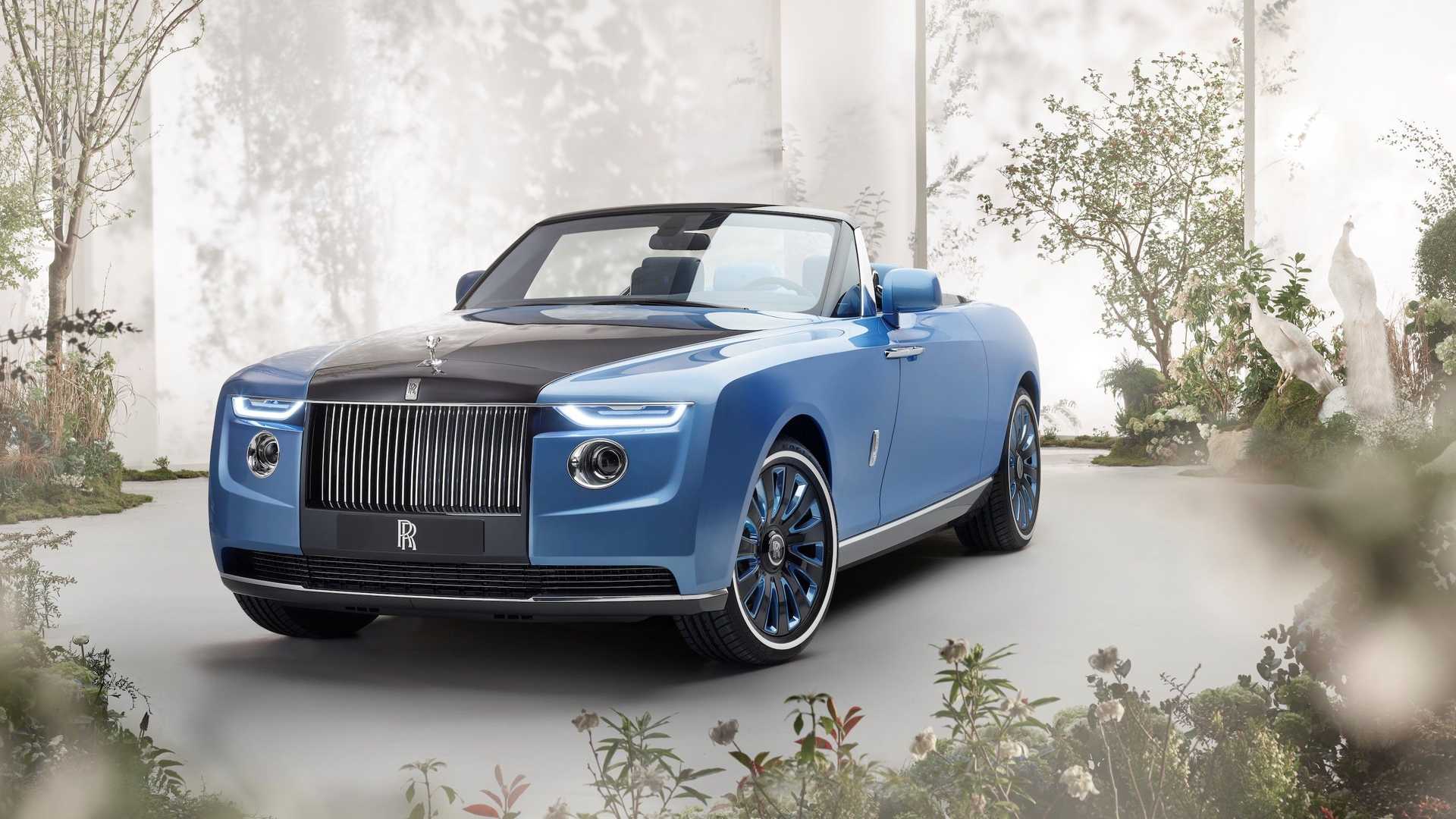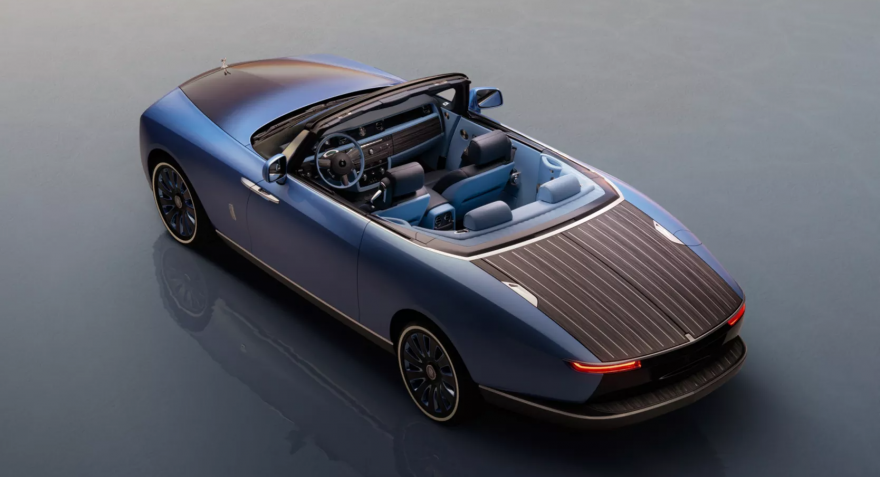 "Boat Tail is our most ambitious project yet. Coachbuild, in collaboration with its clients, has ignored all preconceived notions of possibility and set a new standard. This is Bespoke at its purest." says Torsten Muller-Otvos, CEO of Rolls-Royce.
According to Rolls-Royce, "Boat Tail's nautical form evokes graceful J-class yachts and a 1932 Rolls-Royce Boat Tail the owners lovingly restored as part of their expansive collection."
There's another clue right there.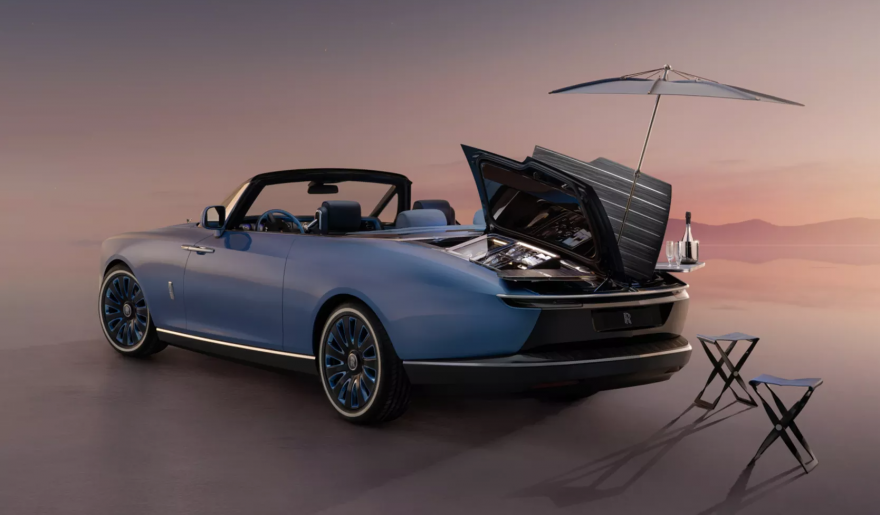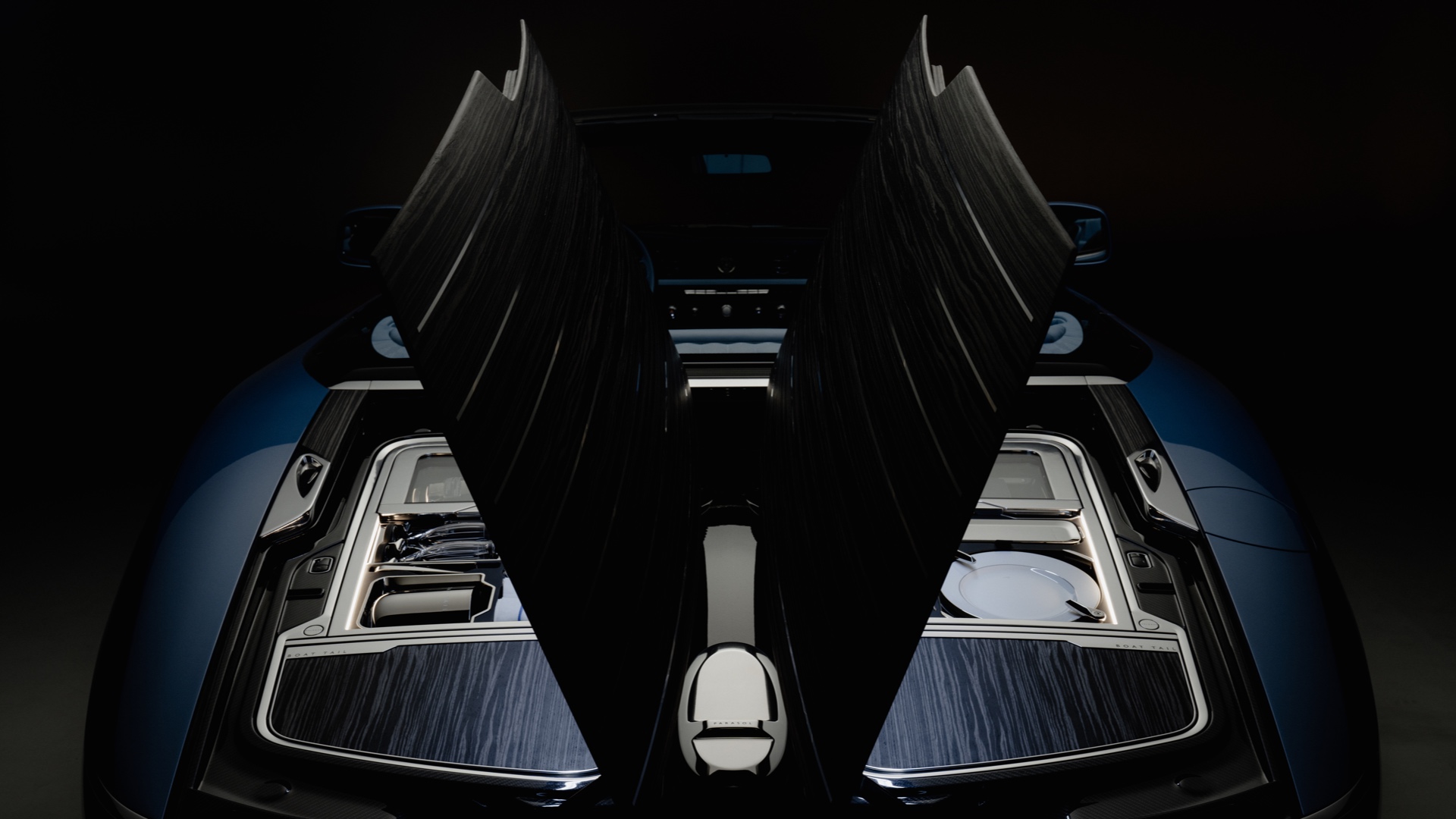 "The clients' favourite hue: an oceanic blue infused with shimmering crystals. The complex colour is subtle in shadow and vibrant in light. Its smooth edges were achieved by delicately running a finger over the definitive body line before the paint set."
Two-sided timepieces, one for the lady and one for the gentleman, can be worn or placed within the fascia as car clocks. The timepieces required Rolls-Royce and Bovet 1822 to work in partnership for over three years.
Taking all this information into account, The Daily Mail has narrowed down the likely culprits to be Beyonce and Jay-Z. They're known for being fans of blue, and Armand de Brignac champagne is Jay-Z's favourite. He even has a stake in the company, so buying a fridge that specifically houses it isn't such a crazy idea.