Started in 1963, Lamborghini has since been a fixture in the luxury car world. The lesser known branch of the stylish brand is its selection of super cool luxury yachts. Two months ago, Lamborghini and The Italian Sea Group released a new super cool-looking limited edition super yacht in reference to Lamborghini's 1963 foundation.
Just think of the name and what you're promised is that driving pleasure, raw emotion and inspiration. Developed initially by The Italian Sea Group and Lamborghini's Centro Stile, the Tecnomar for Lamborghini 63 takes inspiration from earlier models, such as the Sián FKP 37, and also the much appreciated super sports cars performance.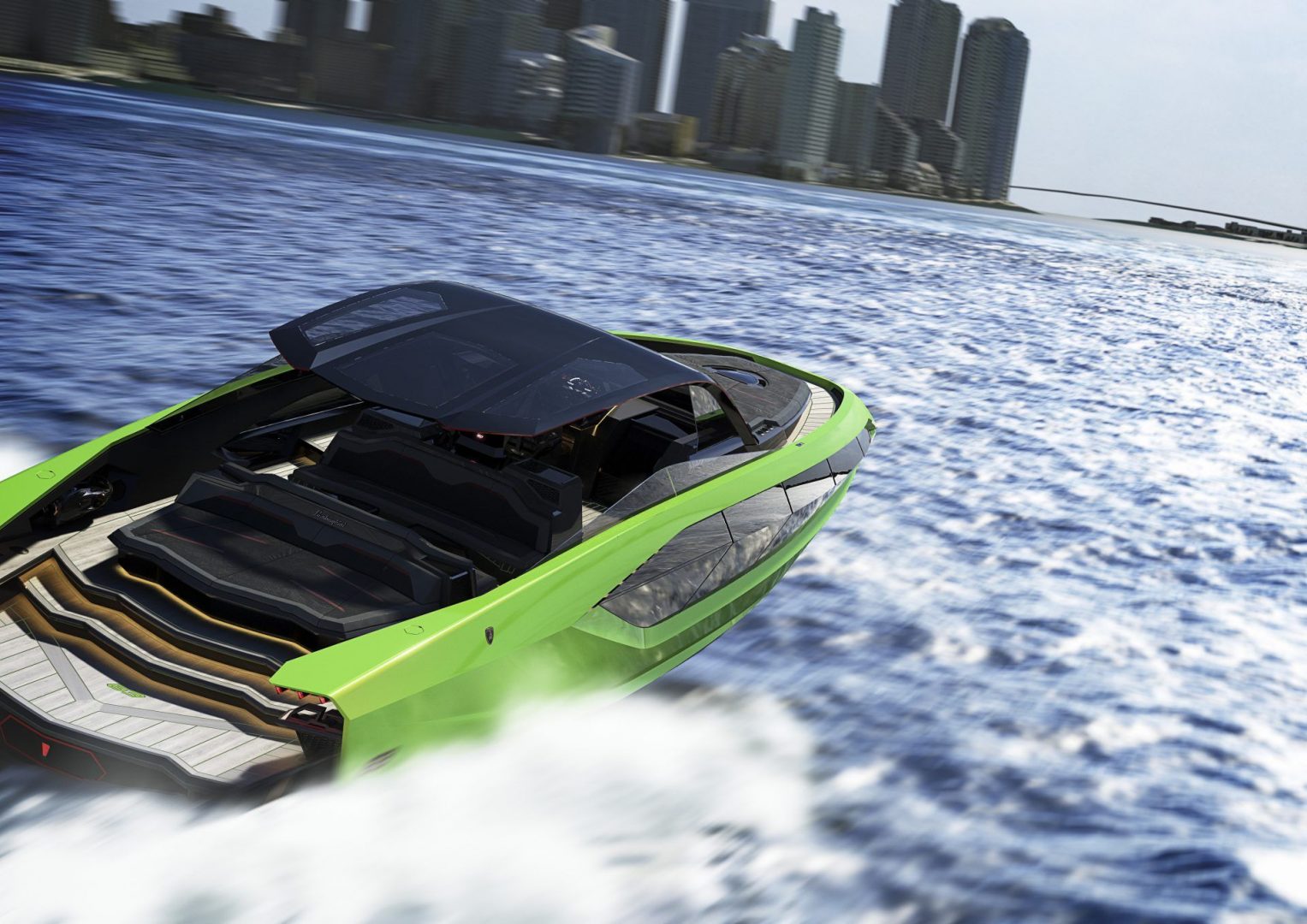 With two MAN V12-2000 hp engines, the yacht gets up to 111km/h and will be the fastest in the Tecnomar fleet, most likely thanks to its lightweight engineering and ultra-light, carbon fibre body. Created from a high-performance exterior, the outside design was inspired by sporty roadsters from the 60's and 70's. Hard-hitting lines suspend the outside, giving the vehicle Lamborghini's trademark shape, Y-motif and materials which are integrated together. Clients are treated to the act of bespoking their rides too with the Ad Personam program. Fully customisable colours and manners that can be changed by Lamborghini clients to give them the opportunity to personalise their sailing experience.
The first boat will be available at the beginning of 2021.