Has any film series in the last decade been more overlooked than the Kingsman series? It feels a little odd to infantilise an entity that has drawn budgets and box-office results in the hundreds of millions, but in a pop-cultural era absolutely dominated by mainstream tentpoles Marvel and Star Wars, it's quite reassuring that a relatively low visibility brand like Kingsman has broken through and managed to hang around for not just one, but two sequels.
Yet now on its third runabout, it still feels as though the franchise slips under the radar. Maybe a big part of the reason it's managed to hang around is its divisiveness, as its tone-blending brand of bombastic British Bond-but-not-like-you-know-it action filmmaking has drawn about as many critics as it has admirers. Maybe it's because few films in the last two years have suffered from more 'pump-fake' release dates and unplanned reschedulings than this one. But the numbers don't lie, and with the first two films quietly bringing in big box office returns, director Matthew Vaughn is back for another adventure, this time a prequel with an overhauled cast (that means no Taron Egerton and Colin Firth in those dorky thick rim glasses, a loss for Mums everywhere).  
If anyone was looking for a more measured third outing, one that was intent on 'tapping the breaks' even a little bit, then The King's Man is not going to scratch that itch. Love it or hate it, by this point the franchise knows exactly what it is and what has got it to this point. This time headed by the appropriately dapper Ralph Fiennes (who ironically might be best known to audiences as M, the guy whose job is to discourage James Bond from getting into trouble in the most recent 007 films), The King's Man drops us in the backdrop of World War I and acts as an origin story to the Kingsman service we've gotten to know from Eggsy's adventures in The Secret Service and The Golden Circle.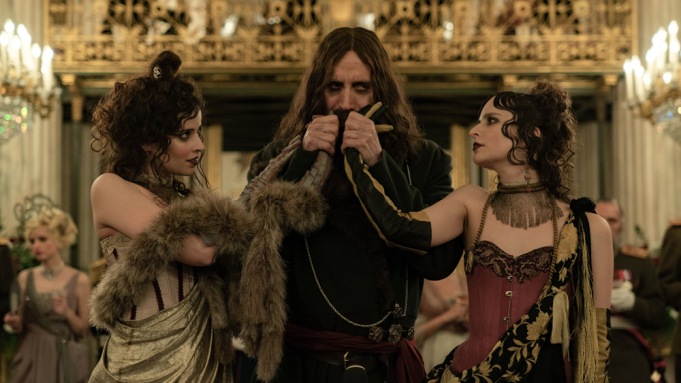 While the links to the predecessors are fairly light (so much so that this could probably operate as a standalone film if you wanted to treat it that way), it shares a lot with the first two in its style and intent. Like those, it's a film that wants to wear many hats, delivering another array of madcap, almost parody-like sequences while at the same time cosplaying as a 20th-century historical fiction (strong emphasis on the word 'fiction'. This movie might make your high school history teachers' head explode). Oh yeah, and it features a wonderfully ridiculous performance from Rhys Ifans as Rasputin.
Look, by this point, we know what Vaughn is trying to do with these films. If you didn't vibe with the first two, he's not making much of an effort to make a believer out of you. If the first two were up your alley, then you'll likely have a good time with this one too. Here's the long and short of it; The King's Man is another in a series that just wants to give you a fun couple of hours at the movies and honestly, in a cinematic landscape of self-serious superhero movies and three-hour brooding dramas, it's the type of movie that we sorely need more of in 2021. Is it good? I don't know, but who cares, it's Kingsman. 
All images courtesy of 20th Century Studios.