While it isn't from lack of trying, the long anticipated 'hoverbike' has yet to find a mainstream foothold in our transport landscape, even among the society's elite who could probably afford to maintain one. It appears that the logistics behind bringing the science fiction staple into reality might be a bit more complicated than the movies might've had you believe. We've seen a few examples here and there of companies that have attempted to bring the concept to life, but I think it's fair to see a fully realised version.  
The latest outfit attempting to get the hoverbike concept literally and figuratively off the ground is Japanese start-up A.L.I. Technologies, who believe their rendition of the coveted vehicle will be the one that finally breaks through. With the support of several notable backers, including industry giants Mitsubishi Electric and Kyocera, as well as Japanese soccer star Keisuke Honda, A.L.I. Technologies have debuted the XTurismo Limited Edition, the hoverbike that they believe could reshape personal transport.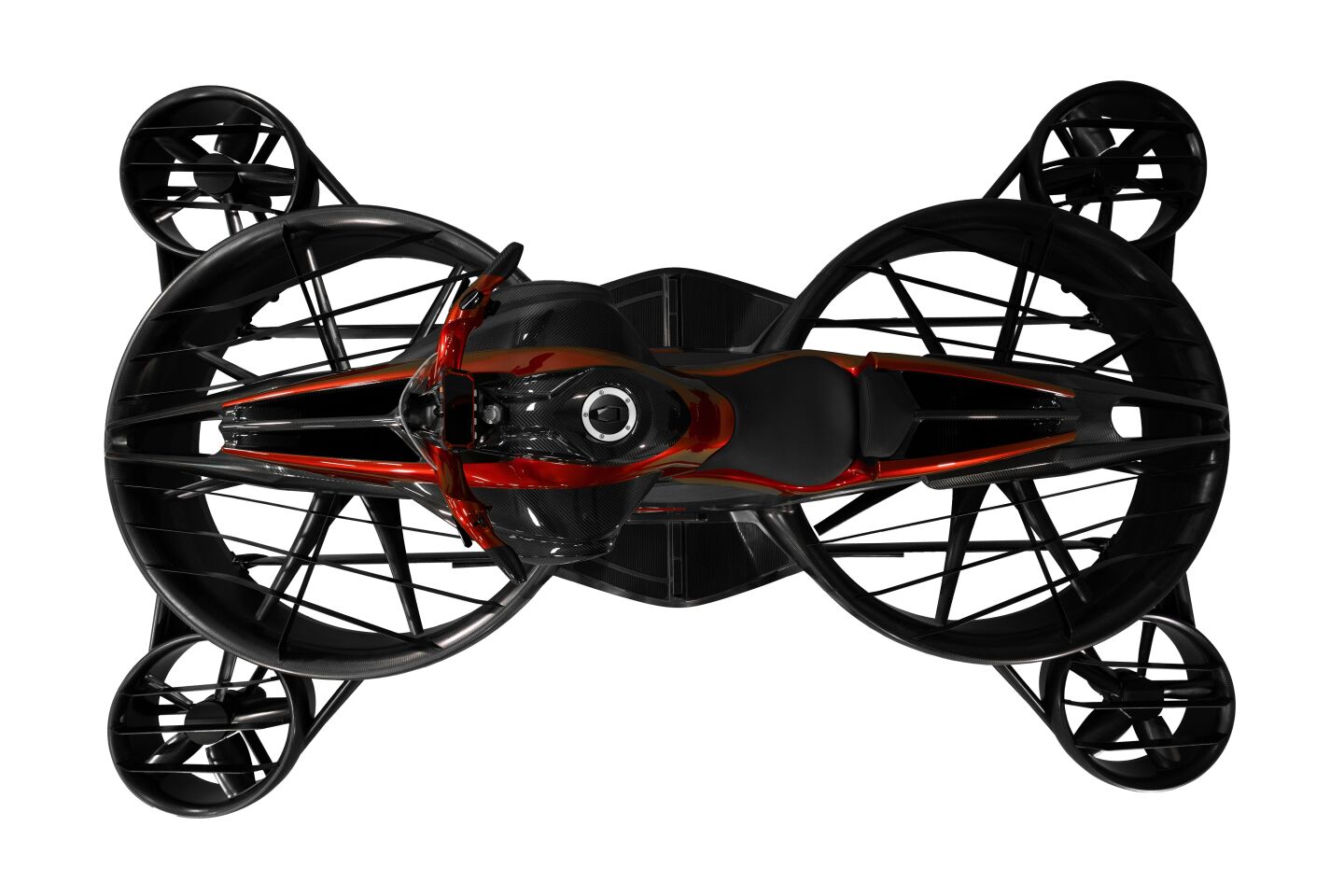 Propelled by a petroleum based internal-combustion engine and four battery powered motors, the black-and-red contraption has a lot going on in its exterior, with the somewhat conventional cockpit surrounded by six definitely unconventional-looking blades, making for a highly conspicuous presence as it prowled around a Mount Fuji race track in a demonstration video released last week. Measuring with specs of 3.7×2.4×1.5 (metres) and weighing in at around 300kg, the sizable vehicle is expected to be capable of reaching modest top speeds of around 100kph. The XTurismo will start out on the market as a truly rare commodity, as it's expected that only 200 models will be produced, priced at an understandably lofty price of 77.7 million yen (around $950,000 NZD).  
It's worth noting that we shouldn't be expecting to see the 'bikes' whizzing around Japanese city centres any time soon, as the technology has not been approved for road use. However, if the tech proves practical and popular among the early adopters, it's not impossible that the XTurismo could be the first real look at the future countless science fiction works believed would one day become reality.  
Images courtesy of ALI Technologies.